Copenhagen Economics is delighted to announce the appointment of Tuomas Haanperä and Julia Wahl to the CE Partner group. A reflection of the success and growth that we are experiencing as a company, these appointments also mark the achievement of an important milestone in our Truly European strategy to realise a more diverse Partner group. The complimentary profiles of Julia and Tuomas increase our diversity in terms of background, age, gender, and personality type.
Since joining Copenhagen Economics as an analyst in 2014, Julia has expanded her focus on competition cases and dispute support matters to carve out a name for herself in the healthcare and life sciences sector where she helps clients on competition, regulatory and policy matters.
Over her career with CE, Julia has led CE's work on various damage claims cases and advised clients in abuse cases and mergers in the healthcare and life sciences sector. In the area of regulation, Julia has recently authored two influential reports on the revision of the Orphan Medicinal Products regulation and, together with her team, is also a knowledge partner to the European Confederation of Pharmaceutical Entrepreneurs (EUCOPE) on the evolution of the regulatory landscape.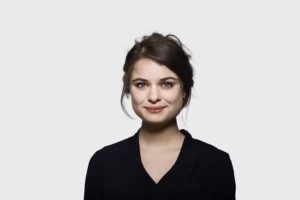 "I am very happy to be nominated Partner in Copenhagen Economics. It is a great privilege for me to work with such bright and diversely talented team of economists and I am very proud of our trustful and supportive company culture. It is exciting to be part of our growth across Europe and in particular in the Brussels market where clients increasingly turn to us for our strong expertise at the intersection of competition and sector regulation, in areas such as healthcare, finance and energy."
Julia Wahl, Partner
"A truly homegrown talent, since coming on board as an Analyst in 2014, Julia has made a substantial contribution not only to the establishment of our office in Brussels, but also to the Health Care and Life Science community and in securing some of our large damage and competition cases. I look forward to Julia's input at the Partner level as we continue our strategic expansion in Europe."
Henrik Ballebye Okholm, Managing Partner
Tuomas Haanperä helps public and private sector clients in competition cases, regulatory and policy design, impact assessments and mergers and acquisitions. He has close sector expertise in healthcare, tech, media and regulated industries, and will head-up CE's Competition Service while continuing to manage our Helsinki office.
Tuomas has spent 18 years working for authorities and top tier economics consultancies mostly in the UK and more recently in the Nordics. During his time with CE, Tuomas has seen the company rapidly expand its position in Europe through a number of high-profile projects for a variety of clients, and his appointment to Partner will provide a strong basis for continuing that journey.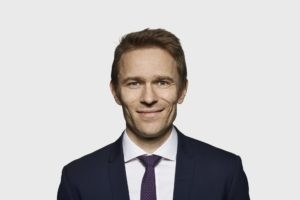 "I am delighted to accept this nomination to the Copenhagen Economics Partner group. Our constant growth and success. CE is well-placed to support clients in all fields of competition economics and in specific focus areas, such as M&A and State Aid. With our highly skilled team that includes a wealth of experience from national authorities, DG COMP and other leading consultancies, I look forward to helping provide the leadership to leverage our sector knowledge in healthcare, digital markets, financial services and elsewhere to support clients on competition matters."
Tuomas Haanperä, Partner
"Tuomas is a strong and versatile economist who brings management experience and a strong eye for processes to the Partner group. He has played a key role in leading our business and in shaping and driving our strategy. I look forward to having him bring this mindset to bear at the Partner level."
Henrik Ballebye Okholm, Managing Partner