Are you fascinated by current societal and economical challenges? Do you want to broaden your perspective and assess the impact of globalisation? The brand new Bachelor of Social-Economic Sciences is exactly what you are looking for!
You will be part of a young, inclusive and forward-thinking university, that scores extremely well in Young University Rankings.
Your professors' academic knowledge and personal approach will ensure you receive the highest quality of education.
Our strategic location, only 45 min from Brussels, gives you direct access to several of Europe's biggest institutions like the European Parliament, the European Commission as well as other international organisations.
The programme is taught in English and welcomes all international applicants.
Since 2004, the University of Antwerp has offered the Dutch-language equivalent programme 'Sociaal-Economische Wetenschappen' (SEW). This unique, multidisciplinary programme allows you to develop competences related to socio-economic policy, business, economics, sociology, mathematics and statistics.
"You develop an intellectual flexibility and breadth that allows you to analyse complex issues independently. For that reason alone, it is a unique programme in Flanders"

English-language Bachelor of Social-Economic Sciences
From the academic year 2021-2022, the Faculty of Social Sciences and the Faculty of Business and Economics of the University of Antwerp also offer an English-language version of the bachelor programme: the
Bachelor of Social-Economic Sciences (SES)
.
"
The Bachelor SES is largely the same as the Dutch-language programme, with the difference, of course, that all courses are taught in English. The courses with a Belgian focus in the Dutch-language programme will take a more international perspective in the English-language Bachelor SES. Our students are be able to build an international network already in the auditorium"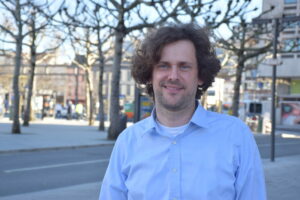 In the first year, the programme's broad curriculum introduces you to several fields. This will help you discover where your interests lie and make a choice for a major in economics, sociology, business or social-economics in the second and third year. During the bachelor programme, you will learn to practically apply what you learn in theory. As an example, in the third year of the study programme, you will conduct socio-economic research for your bachelor thesis. The major and electives determine in which master programmes you can enroll f.e:
Master of Applied Economic Sciences: Economic Policy
,
Master of Business Economics
,
Master of Political Science
or a set of Dutch-language masters. This bachelor degree can also give you access to a large number of English master programmes at universities all over the world.
Career prospects
The English-language Bachelor of Social-Economic Sciences is being organised for the first time this academic year. That means you will be among the first to graduate this international, multidisciplinary programme. However, we can look at the careers of
our alumni from the Dutch-language equivalent programme
. They are consultants, HR officers, advisors, managers, … and work for banks, public institutions, consultancy firms, etc. Out of those graduates, 94.7% found a job within 6 months. Several alumni now live and work abroad: Germany, Spain, Canada, Australia, Singapore, and so on. You immerse yourself in social sciences as well as economics, statistics, etc. This provides you with a unique set of soft skills and hard skills, which is highly appreciated on the job market.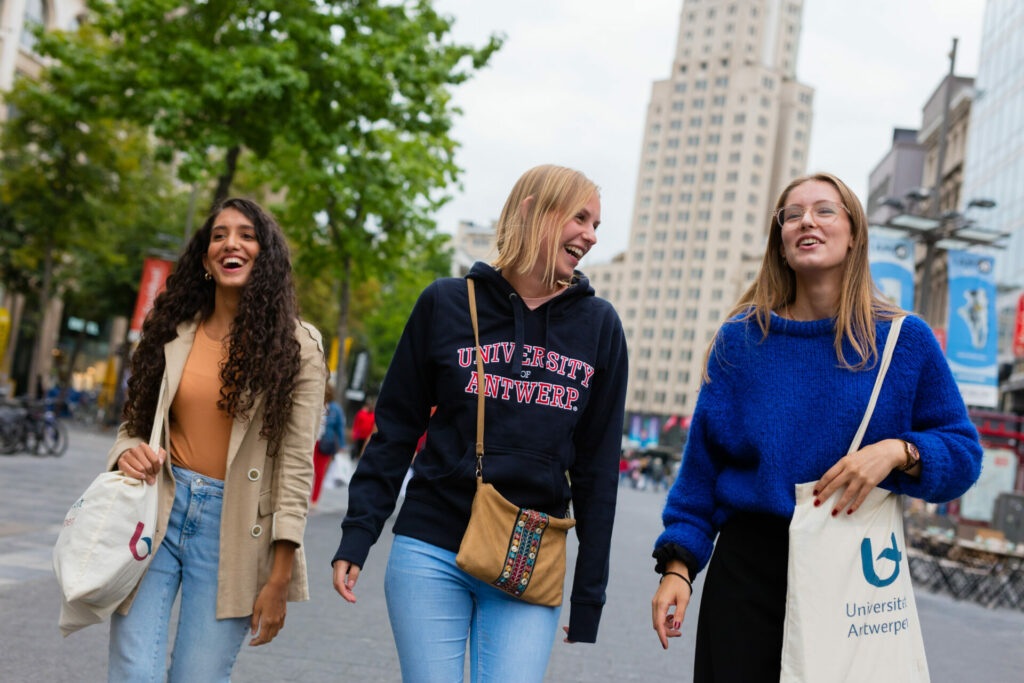 Study at the heart of Europe
The fact that the programme is offered in the centre of the city of Antwerp means that students immediately come into contact with a sociologically interesting and multicultural environment, where they can immediately test theory in practice. With its port and innovative character, this metropolis is one of the most attractive business cities in Europe. The economic insights are enriched by guest speakers from the corporate world. Guest speakers from civil society give a unique inside view of the wicked social problems of our time.
What students have to say about this programme
The programme is the ideal option for students interested in social sciences and economics who aspire an international career. But we are not the only ones who are excited about this programme! We started the programme this academic year with a group of 36 students, of which 15 Belgian students and 21 students of another nationality. A few of our current SES students about their programme:
"
Having the chance to be surrounded by people with such diverse backgrounds and at the same time following such a rich interdisciplinary programme is a unique experience that has helped me grow and better understand the complex world we live in"
-
Arturo Luciani (Italy)
"
Do I want an international career later? I don't know yet, but I certainly don't rule out working abroad. With this study programme, I am keeping that option open. And the fact that I have made friends all over Europe in the meantime is a great bonus"
-
Tijmen de Brouwer (The Netherlands)
Promoted by the University Of Antwerp