GMFC Cleaning & Facility Services have been operating in Brussels since 2012 and have one mission in mind - to help expats get their deposit back from the landlord. They work with a wide range of relocation agencies, real estate brokers, embassies and international organisations in Belgium and Luxembourg.
One of their most popular services is to assist you with your exit survey, providing professional cleaning services, making sure nothing is forgotten and that everything is cleaned. Should there be a problem, the cleaner is on hand to act immediately. Their Professional End of Tenancy Cleaning service guarantees that you will be able to recover your full deposit from your landlord.
They provide a deep and thorough clean of your property at the end of your lease, and promise exceptional results and full customer satisfaction. GMFC also provides handymen, painting, gardening, plumbing services and renovation works. The aim is to deliver high-quality services and the team are the best in the business.
GMFC meets your needs when it comes to emergency repairs and breakdown services, whether at your home or at your professional premises, with its "Handyman" service.
Attentive to detail, their tradesmen and qualified technicians will be at your disposal to support you in your day-to-day maintenance works and offer you a solution adapted to your needs, whether for small household maintenance works or larger-scale improvement works on your installations.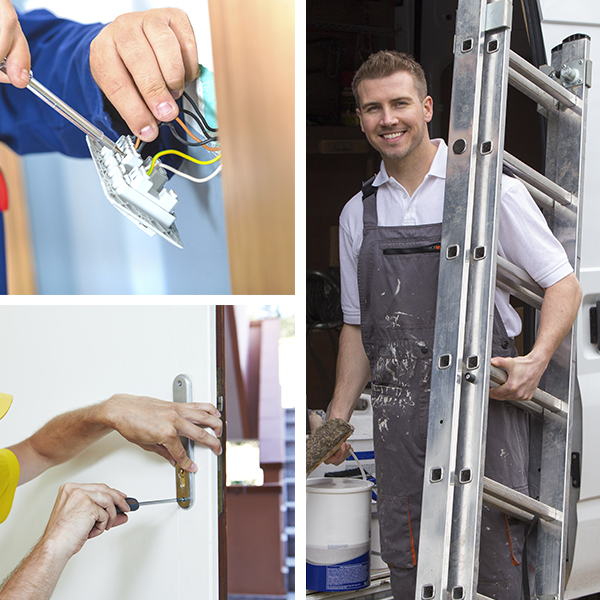 They offer this type of service in the following areas, although this list is not exhaustive: electricity, plumbing, carpentry, locksmith work, small masonry work, repairs, finishing works, interior removals or even exterior fittings.
When you call on the Handyman service, you benefit from a quick service and an efficient team of professionals that offer competitive prices.
Contact GMFC today to find out what they can do for you.
Owner Gianluca Memmi is always available to provide you with the best quotation.