The second-hand market in Belgium is thriving, with an annual turnover of €1.5 billion and half of Belgians buy second-hand items each year.
It isn't only fashion: Belgium has a growing circular economy that extends to other consumer items rather than depending on mass-produced and cheaper new products. But where to find those vintage gems?
Here are five second-hand shops in Brussels, where everything is a blast from the past.
Melting Pot Kilo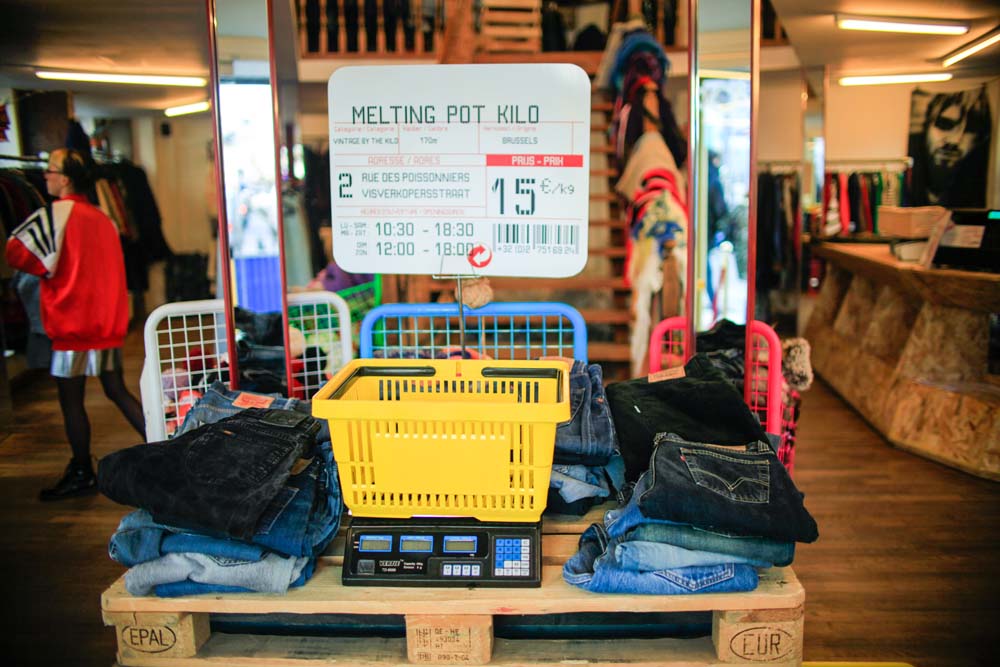 For a unique second-hand clothes shopping experience, head to the Brussels-staple Melting Pot Kilo in Bourse or Marolles. Shoppers pay €15 for a kilo of items. Just as the name suggests, what you find can be a melting pot of vintage options — from cowboy boots to leather vests to shell suits. Annick Schramme, a Professor in Fashion Management at the University of Antwerp, told VRT that to be "truly vintage, clothes must strictly speaking be at least 25 years old. Vintage is a quality label: they are original clothes of a certain label that have become this old and that are often still in good condition."
What: Melting Pot Kilo – a vintage second-hand clothes shop.
Where: 154 Rue Haute, (1000 Brussels); 2 Rue Des Poissonniers, (1000 Brussels).
When: Monday — Saturday 10:30 to 18:30 at the Bourse location, Monday — Sunday 10:00 to 18:00 at the Marolles location
Isabelle Bajart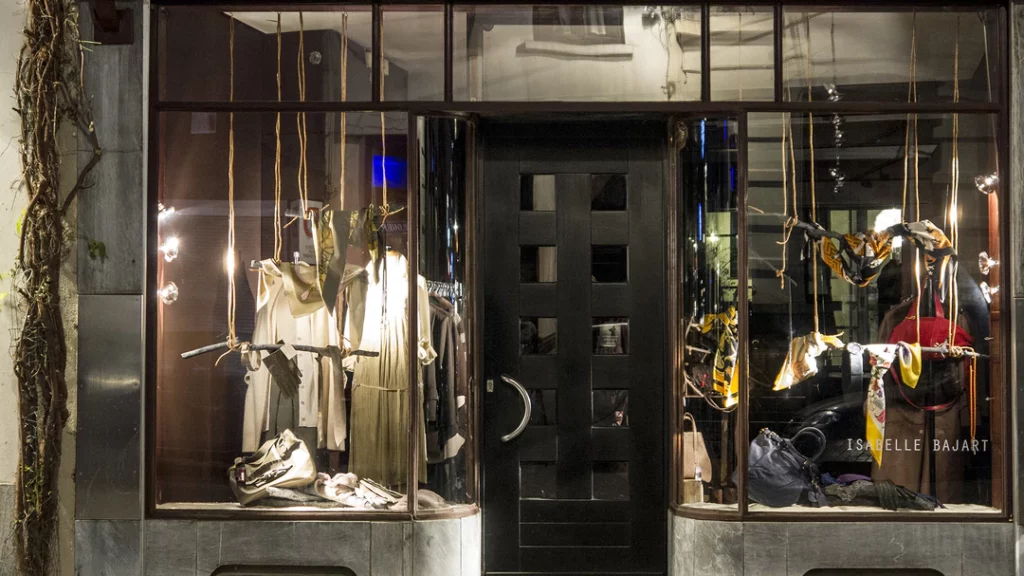 Isabelle Bajart sells high-end vintage clothing — but think fast! Items tend to sell out quickly. All items on the store's website can be delivered or picked up at the store. In the shop you can find things like Yves Saint Laurent stud earrings or Elton John-esque sunglasses from the 1970s. The shop has categories that range from jackets to knitwear to dresses to purses.
What: Isabelle Bajart – an upmarket second-hand clothes shop.
Where: 25 Rue des Chartreux (1000 Brussels).
When: Monday — Tuesday 12:00 to 19:00, Thursday — Saturday 11:00 to 19:00
Sportswitch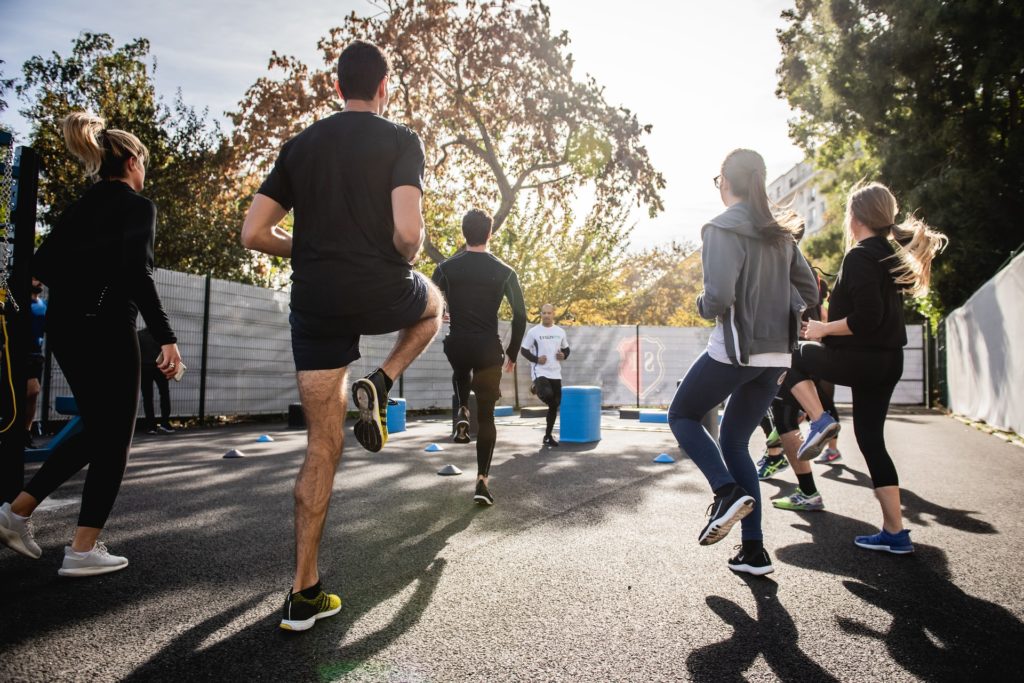 The goal of this second-hand and give-away shop is to make sports more accessible to those looking to venture out from their usual exercise routine. Buying sporting equipment can be expensive, and when you aren't sure the sport is exactly for you just yet, the price tag can prevent you from even trying. Clothing for men, women and children is available to peruse on the store's website. Shoppers can reserve Sportswitch apparel online or peruse the collection facility at a few select times during the week.
What: Sportswitch – a second-hand sport shop.
Where: Gustave Schildknechtstraat 52 (1020 Laeken)
When: Tuesday 14:00-17:00, Wednesday 14:00-17:00, every last Saturday of the month 10:00-12:00
Related News
Tulibris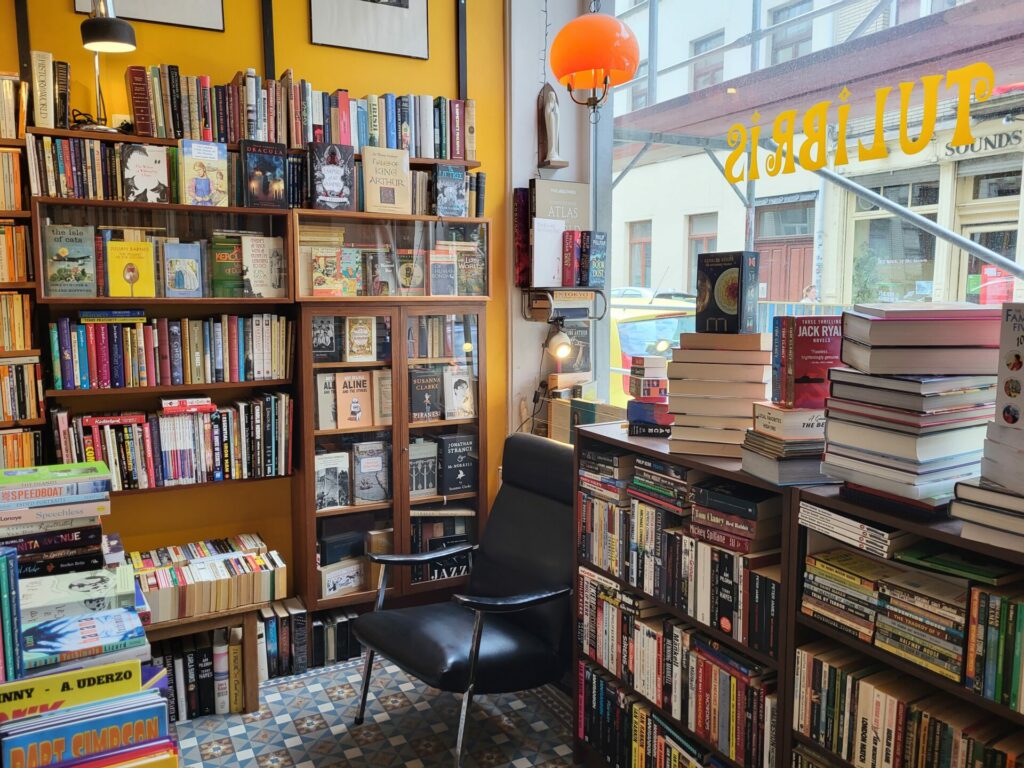 The name Tulibris was an invention of owner Peter De Meersman. It is a combination of the street name, Rue de la Tulipe and libris. The second-hand English bookstore has an eclectic variety of past and present favourites — from Harry Potter to The Modern Witchcraft Spell Book: Your Complete Guide to Crafting and Casting Spells. Keep track of new arrivals by following Tulibris on Instagram.
What: Tulibris – a used bookstore.
Where: Rue de la Tulipe 25 (1050 Ixelles)
When: Tuesday, Thursday and Saturday from 11:00 to 19:00
MediaMonster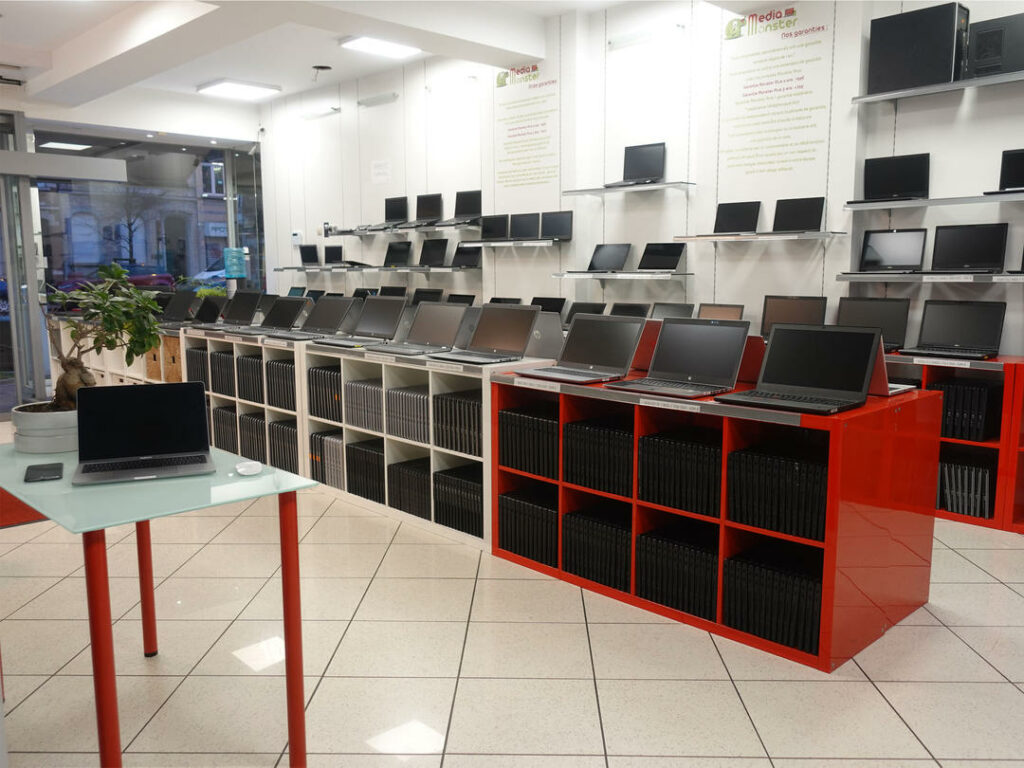 Media Monster buys and sells laptops, smartphones and tablets of all kinds. According to their website, the store tests hardware components to see if refurbishment is necessary, cleans the technology inside and out, and then reinstalls the operating system with the latest updated drivers and COA license. You can check the availability of certain electronics plus book appointments online.
What: MediaMonster – a second-hand electronics shop.
Where: 63 Avenue Houba de Strooper (1020 Laeken)
When: Monday — Saturday 10:00 to 18:30, Friday — 10:00 to 12:30 and 15:00 to 18:30