The visit of US President Joe Biden brought long traffic jams and disrupted commutes for anyone needing to be in Brussels over the past few days, but also gave many world leaders a lot of opportunities to talk the talk.
On Thursday, Secretary-General Jens Stoltenberg announced that NATO would double its efforts and send more troops to Eastern Europe in response to Russia's invasion of Ukraine. 100,000 US troops are also supporting NATO efforts, and European allies and Canada have also stepped up; there are 40,000 forces under direct NATO command, mostly in the eastern part of the alliance.
"We are delivering a lot of equipment, but I cannot go into details for operational reasons," Stoltenberg said. "NATO allies have stepped up which is essential for the progress Ukraine has made.
Then on Friday morning, Biden and European Commission President Ursula von der Leyen also announced that the US will supply an additional 15 billion cubic metres of liquefied natural gas (LNG) to the EU this year, to replace nearly all the LNG imported from Russia that the EU will start phasing out.
In general, and apart from the arrest of a drunk man who threw a glass bottle at "The Beast" – Biden's armoured limousine that can withstand missiles, chemical attacks and firearms (and also contains a grenade launcher) – the President's visit seems to have gone over smoothly.
With the summits in Brussels now over and Air Force One on its way to Poland, it remains to be seen whether Biden (and the rest of the world leaders) will also walk the walk.
Belgium in Brief is a free daily roundup of the top stories to get you through your lunch break conversations. To receive it straight to your inbox every day, sign up below:
The United States will supply an additional 15 billion cubic metres of liquefied natural gas (LNG) to the European Union this year to replace nearly all the LNG that the EU currently imports from Russia. Read more.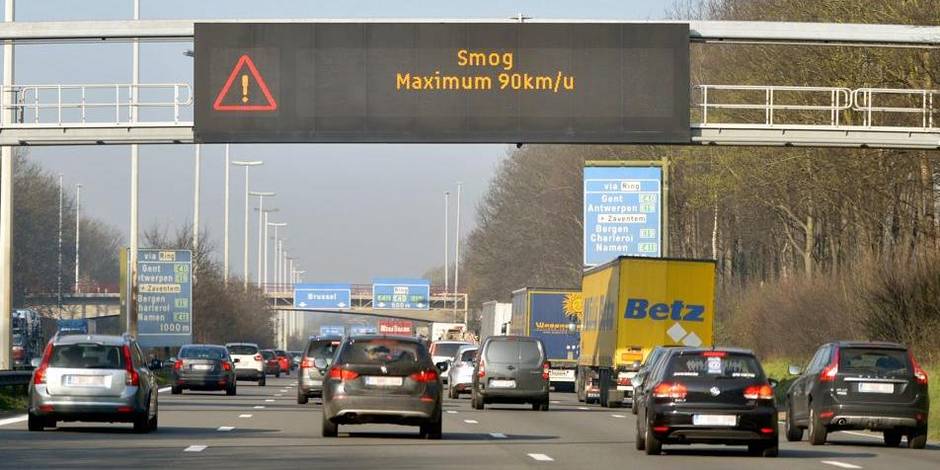 Due to excessive concentrations of fine dust in the air, a smog alert will be in force throughout Belgium from 06:00 on Friday morning, resulting in a temporary speed limit of 90 km/h on several motorways. Read more.
The NATO summit on Thursday was prolonged by an hour, as leaders from all member countries came together to discuss their response to Russia's invasion of Ukraine. Secretary-General Jens Stoltenberg presented the outcome of the meeting, stating that NATO will double its efforts. Read more.
Antwerp and Brussels will join hundreds of cities across the world taking part in Earth Hour by turning off the lights of various monuments for one hour on Saturday 26 March. Read more.
An 8% reduction in the use of cereals for animal feed in the EU would save enough wheat to make up for the expected deficit in Ukraine as a result of Russia's invasion, according to new calculations by Greenpeace. Read more.
After two years of the coronavirus crisis and high indexations, tax rises seem inevitable in the Brussels-Capital Region, as several communes have not yet managed to approve their 2022 budgets. Read more.
No one could really believe it in 2016 when In de Verzekering Tegen de Grote Dorst (Insurance against a Huge Thirst) was voted the best bar in the world. Read more.