Over 60 years after the assassination of the first Prime Minister of the Democratic Republic of the Congo Patrice Lumumba, Belgium will return his remains to his family next month.
In 1999, a former Belgian Chief of Police, Gérard Soete, admitted to assisting in Lumumba's assassination in 1961, a year after Congo's independence from Belgium, and dissolving his body in sulfuric acid.
He also took several of Lumumba's finger bones and multiple teeth, one of which was covered in gold, as "a type of hunting trophy." Those remains were kept in Soete's possession until he died in 2000.
They were then kept by the family, and the man's daughter, Godelieve Soete, even showed one of Lumumba's teeth during a 2016 interview with Humo. Following the interview, the police searched her house, and the remains were taken to be stored in Brussels' Justice Palace.
Now, the cabinet of Belgian Prime Minister Alexander De Croo confirmed that the return of the remains will be a moment of "emblematic significance" for the Democratic Republic of Congo, "but also for Belgium and beyond."
The return will happen on 20 June – ten days before the 62nd anniversary of the country's independence from Belgium on 30 June.
About time? Let @Maajtee know what you think.
Belgium in Brief is a free daily roundup of the top stories to get you through your lunch break conversations. To receive it straight to your inbox every day, sign up below:
With empty retail spaces, temporary outlet shops and 'for rent' signs, many are saying that Belgium's most famous shopping street, the Rue Neuve in the centre of Brussels, has lost its charm. Read more.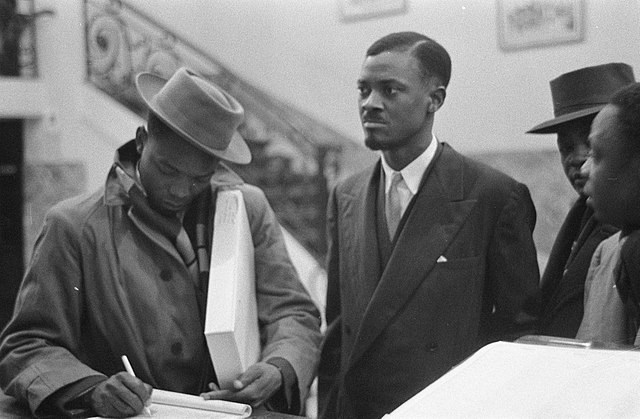 The remains of Patrice Lumumba, the first Prime Minister of the Democratic Republic of the Congo, which were kept by Belgium after his assassination in 1961, will be returned to his family on Monday 20 June. Read more.
The new night trains from Brussels via Amsterdam to Berlin, Dresden and Prague will not yet be running this summer as expected, the Dutch-Belgian start-up European Sleeper announced on Tuesday. Read more.
The popular Belgian chain Lunch Garden is the first major restaurant chain to sign a formal partnership with Too Good To Go, a mobile app that connects users to restaurants and stores that have unsold food surplus in an effort to reduce food waste. Read more.
Belgium has the highest percentage of fruits and vegetables contaminated with toxic pesticides linked to a range of chronic diseases in Europe, a recent report found. Read more.
Offshore wind farms that make excessive profits due to the historically high electricity prices will have to pay back those earnings, according to Belgium's federal energy regulator (CREG). Read more.
The steep climb up the narrow valley of the Hoëgne is one of the most attractive hiking trails in the Ardennes. Read more.