On Sunday, thousands of runners will take over the centre of Belgium's capital for the 20km of Brussels – causing traffic disruptions, road closures and tram and bus disruptions all day.
The race will take the runners on a journey through Brussels' most beautiful monuments and parks, starting at Parc du Cinquantenaire at 10:00 and also finishing there around 16:00.
During that period, however, several busy streets, such as rue Belliard, rue de la Régence and avenue Louise will be (partially) completely closed to traffic. The key tunnels in the area and under the Rue Belliard (N23), Avenue de Tervueren (N3) and Avenue Louise (N24) will also be closed.
Local diversions will be set up via side roads where possible, but motorists are still advised to avoid Brussels on Sunday.
Will you take part? Let @Maajtee know.
Belgium in Brief is a free daily roundup of the top stories to get you through your lunch break conversations. To receive it straight to your inbox every day, sign up below:
A legislative bill has been tabled to tackle heavy fines for customers who fail to pay their electricity or hospital invoices. The new legislation would implement a waiver for the first penalty. Read more.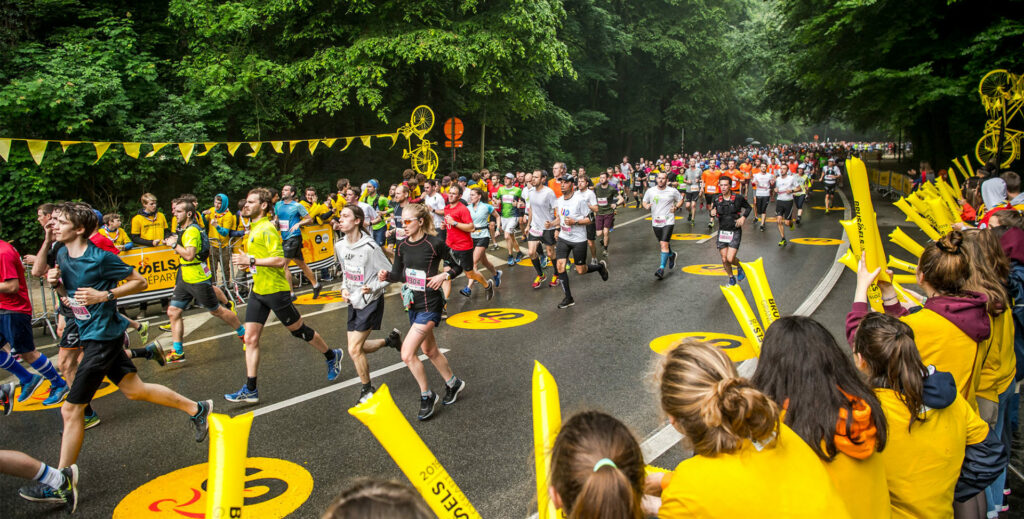 This Sunday (29 May), the 20km of Brussels will take place in the centre of Belgium's capital. The event, which attracts thousands of participants, will cause disruptions to mobility across the region. Read more.
The Medical Director of the Jessa Hospital in Hasselt, Jos Vandekerkhof, has called for the establishment of field hospitals at major festivals this summer after several girls ended up in the hospital after alleged needle spiking incidents at a Hasselt teen festival. Read more.
People with disabilities are increasingly finding jobs in the labour market, however, more still needs to be done to improve the inclusivity in workplaces, a survey by Acerta has found. Read more.
Dutch airline KLM is temporarily stopping the sale of tickets for flights that will depart from Schiphol in Amsterdam in the coming days, due to the chaos and long queues at the airport. Read more.
The Flemish liberal Open Vld party wants a federal constituency for Belgium, meaning that all voters could vote for the same electoral lists throughout the entire country, instead of just in Flanders or Wallonia. Read more.
William Tyndale was an English priest who was executed in Vilvoorde, near Brussels. He might have enjoyed a quiet life if he had not challenged the authority of the Pope by translating the Bible from Latin into English, so everyone could read it. Read more.