Have you ever tried getting compensation for a cancelled Ryanair flight and just given up because you could not manage?
You are certainly not alone.
The good news, however, is that @LaurenWalkerH took the time to figure out what to do to make sure you do get compensated – in light of the many strikes in recent months.
On the airline's website, there is a glitch in the claims process, which is leading many people to give up on trying to get the money they are owed – a sum of €250, €400 or €600, depending on the distance of the flight, to cover unexpected costs the traveller had to make, such as overnight stays and any other cancellation costs.
Consumer rights organisation Test Achats described the glitch in the system as a "classic problem" with Ryanair. "At the third step in the process, there is no possibility to select a flight, only the passenger name."
While the organisation has already brought this up with the airline in the past, the error has yet to be fixed. Additionally, the email sent to passengers announcing the flight cancellation lacks clear communication regarding the extra compensation they are entitled to.
"Many people do not know about the extra compensation, and Ryanair is not very clear about the fact that it exists," said Test-Achats. "No airline is going to offer you that extra compensation on a plate. But more often than not, it is Ryanair's customers who fail to apply for compensation."
Here is an in-depth explanation of how to claim your compensation if your Ryanair flight was delayed or cancelled during one of the strikes.
Did you get your money back? Let @Maajtee know.
Belgium in Brief is a free daily roundup of the top stories to get you through your lunch break conversations. To receive it straight to your inbox every day, sign up below:
After reaching 9.65% in June, the inflation rate in Belgium decreased slightly to 9.62% in July, however, it remains around four times higher than the same period last year. Read more.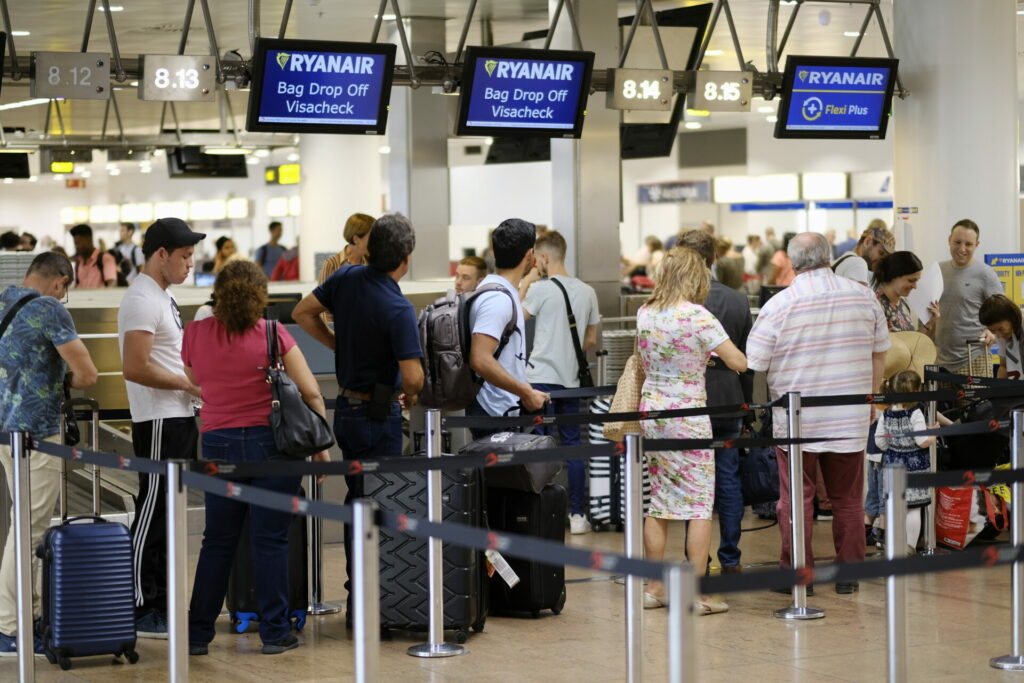 Budget airline Ryanair is legally required to compensate travellers whose flights have been cancelled due to staff strikes, but a disrupted claims process on the website could see many people giving up on trying to get the money they are owed. Read more.
Since the majority of Brussels streets became 30 km/h zones last year, the average speed travelled by motorists in the area has continued to decrease, with Brussels Mobility saying there is now "no turning back." Read more.
In the second quarter of 2022, energy giants posted record profits, with some more than quadrupling their profits compared to the same period last year, according to the financial results published on 28 July. Read more.
Brussels' streets will see more intelligent public lighting as part of a transition towards more durable forms of energy. Last week, the city launched its first 'smart-lighting' cycling path and plans to do more. Read more.
A Brussels ice cream shop, Pepe's glacier, has made it into the top 100 best ice cream manufacturers in the world, according to the Italian Gelato Festival World Master competition. Read more.
The St Joseph Ship Church occupies a strange concrete vessel built in Rotterdam in the Second World War to supply German U-boats. Read more.