With the city in full bloom and under clear skies, now is the season to get out and enjoy the streets on foot or by bike. In such clement conditions, the morning commute can be a thoroughly pleasant prelude to work. Why sit in traffic when you can roll freely on two wheels?
In Brussels, there is no shortage of alternative transport modes to render cars unnecessary. And the city authorities have more plans to reduce the presence of fossil-fulled vehicles in the centre. Better than birthdays or Christmas, Car Free Sunday is my favourite day of the year as residents reclaim the streets and discover the thrill of wandering through an uncongested city.
For one day each year, we are granted a snapshot of how our urban environment could be transformed and you can't help wondering what it would be like if the change was for good. Brussels has already taken major steps to become more pedestrian friendly, but improvements could still be made.
Though we may not be ready to do away with cars completely, limiting their supremacy would be to the general benefit of those living in or visiting the city. Which makes the decision to lower speed limits to 20 kph in Hasselt (Flanders) an interesting case study. Alongside the reductions to noise and pollution that the change will bring, city planners say that at lower speeds drivers are far more aware of their surroundings.
What if Brussels followed suit? The city has already seen the advantages of lowering the general limit to 30 kph, why not go one step further?
Let @Orlando_tbt know.
Belgium in Brief is a free daily roundup of the top stories to get you through your lunch break conversations. To receive it straight to your inbox every day, sign up below:
From Friday 5 August, the entire city centre of Hasselt in the Limburg province will be turned into a residential zone, meaning that the speed limit will be reduced even further from the current 30 km/h to 20 km/h. Read more.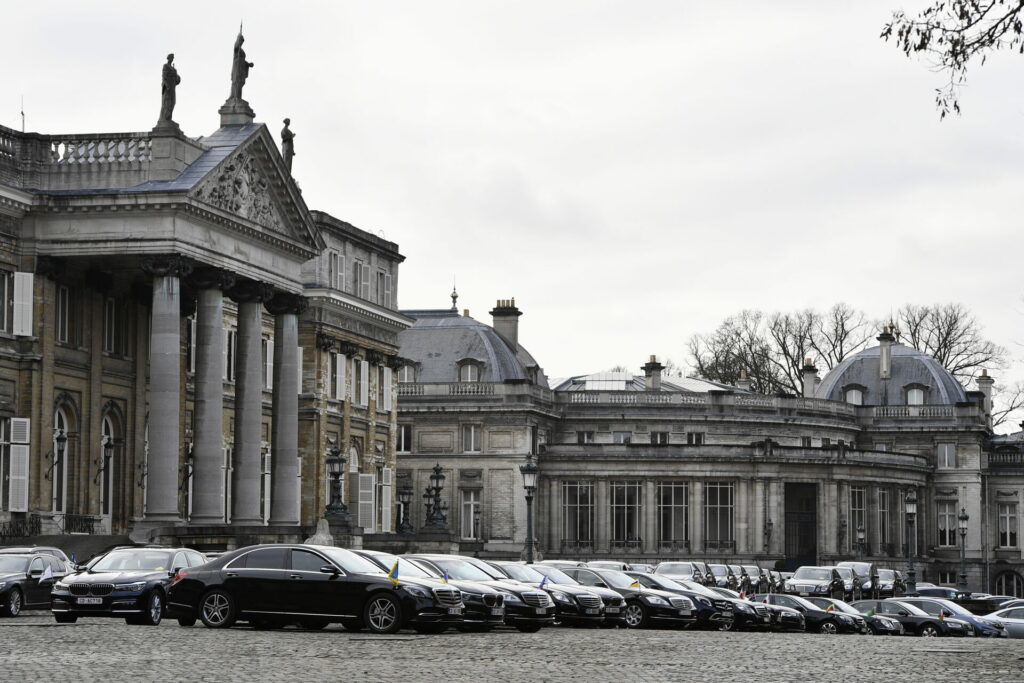 Over 13,000 parking spaces will be suspended in the Brussels-Capital Region, as diagonal parking will not be allowed during the road renovations of the Good Living project. Read more.
Drinking water will become up to 20% more expensive in the next six years, according to the tariff plans drawn up by the water companies for the 2023-2028 period. Read more.
Union Saint-Gilloise's big return to European football after 58 years was a night to remember for the Brussels team. Read more.
Though August often ushers in some cooler weather in Belgium compared to previous summer months, high temperatures persist as another heat surge arrives today (Wednesday). Read more.
A 26 year-old male has managed to escape from a Brussels police cell through a hole behind his toilet, according to West Flanders' Public Prosecutor's Office. Read more.
Not many people know about the lamp-posts on Ghent's Sint-Veerleplein. They have been programmed to flicker briefly every time a child is born in a Ghent maternity ward. Read more.