Belgium is gearing up for November's ministerial council of the European Space Agency (ESA), and in addition to setting high goals for space travel and a budget to match them, the country is encouraging young people to imagine their future "among the stars."
At a special panel discussion held in Charleroi for the Belgian finals of CanSat, an ESA initiative aimed at engaging young students from all over Europe, speakers reminded the audience that a science, technology, engineering, and mathematics (STEM) education can lead to jobs that are literally out of this world.
"Being an astronaut is not just a great profession, it is a passion and vocation," said Kim Stollar, Managing Director, EU & NATO Government Affairs at Boeing International.
Boeing, in cooperation the think tank ThinkYoung, organised the panel with speakers from the aerospace industry and international organisations, as well as the Belgian Royal Observatory, hoping to motivate Belgian children to dream big.
"At Boeing, an important part of our mission is to inspire young people to pursue STEM as their education and career path. I hope these young and bright Belgian innovators will use CanSat to fuel a STEM-powered future," said Stollar.
Belgium puts money behind space-travel ambitions
Plenty of Belgians are already inspired: 50 are still in the running for four to six openings for professional astronauts for long-term missions to the ISS space station and perhaps also to the moon, including 29 men and 21 women.
The number of Belgians in the running is four times as high as in previous years, De Standaard reports.
Belgian interest in space has increased in recent years, fuelled in part, perhaps, from jealousy: Thomas Pesquet from neighbouring France is a beloved and famous astronaut.
Frank De Winne in 2009 was the last Belgian astronaut in space, but unlikely the last.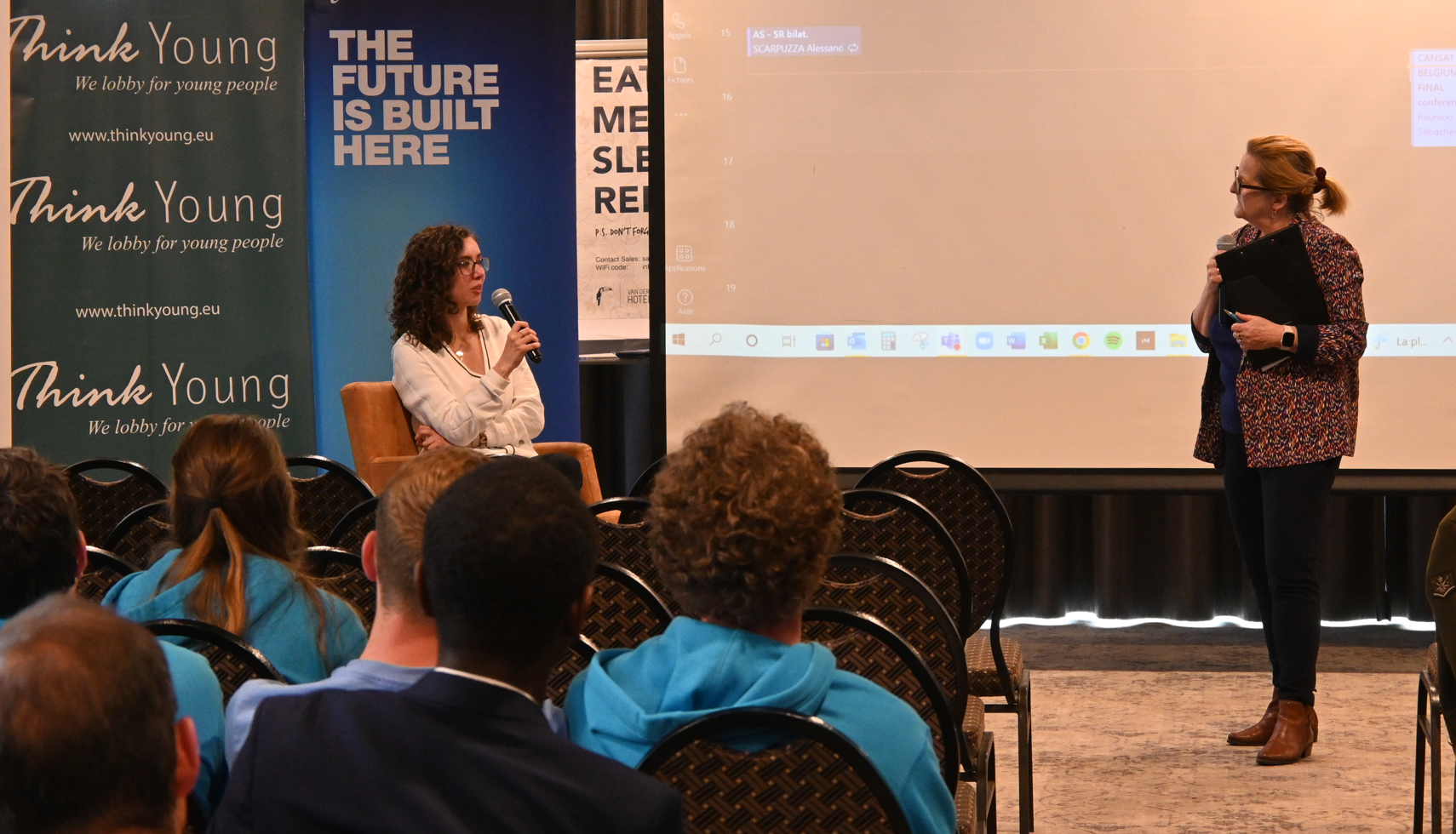 "We are going all out for a Belgian astronaut, the chance that we will make it is not small," said Thomas Dermine, Federal State Secretary for Science Policy (PS).
Dermine visited the ESA Centre for Earth Observation in Rome last week, where he met Josef Aschbacher, Director General of the ESA.
Belgium is one of the largest financial contributors to the ESA budget, and is increasing its contribution by €250 million.
Children encouraged to pursue space-related careers
Dermine says the budget increase is needed to keep ESA's ambitions high, but so is talent.
Addressing Belgian children at the Brussels event was Juan Antonio Castilleja Jr., who works on Boeing's Space and Launch portfolio tackling matters related to everything from the International Space Station to NASA's Space Launch System.
"We're building the future of spaceflight – from commercially-operated crew capsules to industry-leading satellite platforms. That means we need young, passionate innovators like the ones at CanSat to help build that future right now," he told the audience.
Related News
"At Boeing, you can find opportunities to work on everything from the vehicles that will send the next humans to the Moon to the most advanced satellites and spacecraft that help connect and protect our world."
Participating student Lisa said she found the stories of aerospace professionals inspiring, as well as the call for more women engineers and astronauts.
"It was such a boost – like if my future career was at my fingertips," she said.
Boeing also hosts an annual summer school in Brussels called Code Summer Schools, open to all students across Belgium interested in a future STEM career.