Budget deficits have been on the back burner in Belgium since the Covid-19 public health crisis. Now, politicians are shy to address the topic despite the fact that the pandemic has pushed them to historical highs.
Belgium's total spending (all three Regions) was €270.4 billion in 2020 – money used to pay pensions, health care costs, salaries of teachers and civil servants, maintenance of roads and more, De Morgen reports.
But largely due to the pandemic, revenues were just €229 billion, leaving a deficit of €41.4 billion and prompting the overall deficit to rise to 9.4%, a historical high last seen in the 1980s.
That shrank to 5.5% in 2021, but remains above the European Union's standard of 3%. EU rules also stipulate that the total national debt cannot exceed 60% of GDP. Belgium was well above this limit last year at 108.2%.
The pandemic prompted a grace period
Wim Moesen, Professor Emeritus of Public Economics at KU Leuven, explained that exceeding these EU standards isn't yet an issue.
"In 2020, the budget rules of the Maastricht Treaty were suspended, via the general escape clause. Because of the pandemic, there is no longer a budgetary exam every year," Moesen explained.
"And changes are in the air – the European Commission carried out a broad survey among think tanks, pressure groups and other civil society organisations because there was quite a lot of criticism of the existing rules. It was a one-size-fits-all, and there were no real sanctions if the Member States went beyond their remit."
Moesen contributed to the survey, and says he has been arguing for "the golden rule of financing for a long time: you can borrow for public investments, but not for recurrent expenditure such as pensions and civil servants' salaries."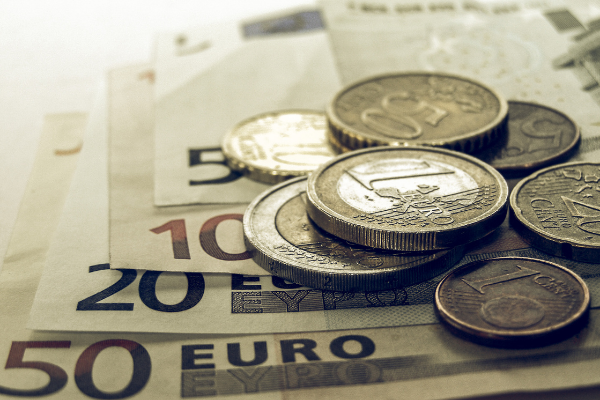 Supporting the notion is Bart Van Craeynest, Chief Economist of VOKA, the Flemish network of companies.
"But in Belgium, that won't really help us much in budgetary terms, because we are now among the countries that invest the least in the entire European Union, so they are already not in our budget," he said.
"It is a choice made by Belgian politicians in the past to postpone investments and to opt for recurrent expenditure."
Experts call for reform
"We urgently need to embark on a thorough pension reform," said Marjan Maes, Lecturer and Researcher on pension systems at KU Leuven.
"It is an illusion to think that young people can bear the full burden of this ageing population. In the past, there were five active people for every one pensioner; by 2050, there will be two. That puts an enormous strain on the people who are working."
Maes pointed to calls from other countries to reform pensions in the face of ageing populations, which is a large source of concern when it comes to the rising national debt.
"Belgium is a savings country, the fundamentals here are completely different from those in countries like Greece. But of course, a little budgetary discipline is not too much to ask for."
Related News
Still, politicians in Belgium have been wary of broaching the subject.
"The political debate is completely bogged down," Van Craeynest said, adding that politicians shouldn't "hide behind" the pandemic or the war in Ukraine as excuses for stalling reform.
"At some point, the pressure will increase so much that we will have to act. But this procrastination will make it hurt even more."