With the war in Ukraine now lasting a week, it is still difficult to make assertions as to how events will play out as the gulf between the West and Russia widens and the military attack shows no sign of abating. Certainly, casualties will rise as Russia blasts major cities, ever more indiscriminately.
Just how far Western powers are prepared to go in their sanctions on Russia is evolving as the assault intensifies. As Putin continues the brutal attack, there are fairly solid grounds for accusing the bellicose leader of war crimes. Yet beyond the humanitarian reprisals, the question is rather how long Russia can withstand the economic shock it now faces.
Already the Russian ruble has plunged, with many in the country struggling to pay for basic essentials as inflation soars. Businesses have been turning away from the aggressor and even Russia's greatest ally – China – have been reticent about the invasion, China's Foreign Minister saying that China "deeply regrets" the conflict.
Meanwhile, major infrastructure projects have ground to a halt or seem to have completely bitten the dust. Most notably the Nord Stream 2 gas pipeline from Russia to Germany, with the company filing for insolvency.
All of which poses challenges to Europe and the wider world, as well as Russia. How we will secure a reliable provision of energy is a fundamental question as economies try to recover from the coronavirus pandemic. The latest UN report on the fast-approaching consequences of climate change sounded a dire warning that was overshadowed by the alarming scenes of war in Europe.
But the need for a reliable source of energy that cannot be buffeted by diplomatic drama is now more pertinent than ever. This will all take time for nations to figure out, and for now, it is hard to think beyond the immediate horror unfolding.
Belgium in Brief is a free daily roundup of the top stories to get you through your lunch break conversations. To receive it straight to your inbox every day, sign up below:
The Corona Commissioner's office, which was responsible for the coordination of Belgium's coronavirus policy and drawing up advice reports to the authorities, will stop its work on 8 April. Read more.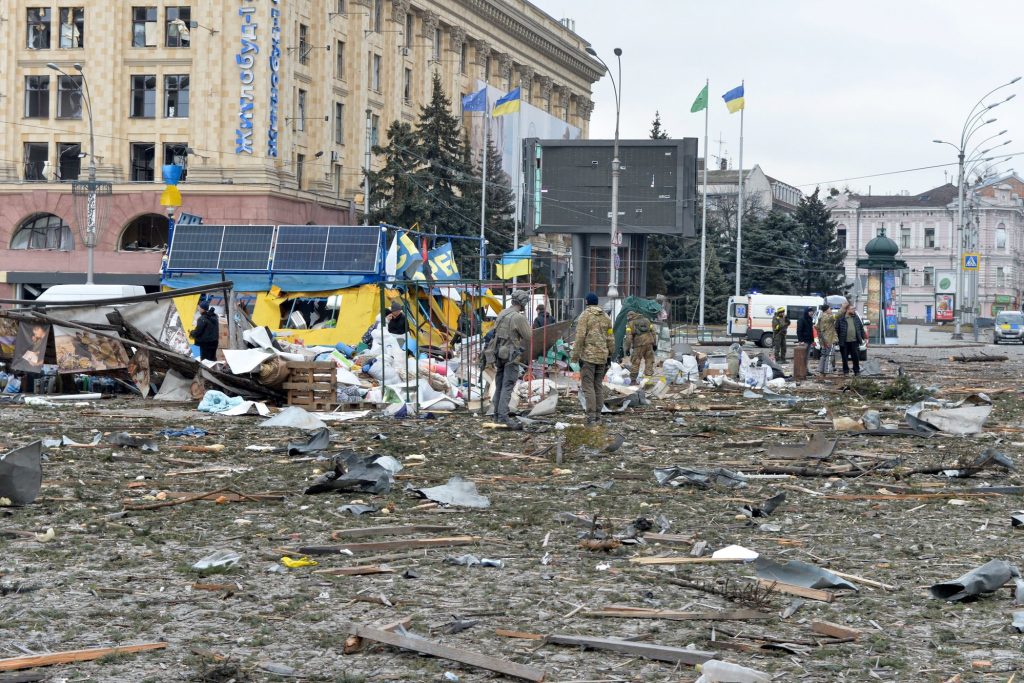 Ukraine now enters a week of fierce fighting and bombardment. Russian troops have intensified their attack on Ukraine's second city, with Russian paratroopers attempting to land in the city overnight. At least 21 people have been killed in Russian airstrikes in Kharkiv since Tuesday. Follow the most important developments here.
Proximus will increase its prices again from 1 May, justifying the increase as necessary in order to keep up with inflation, according to a press release on 1 March. Read more.
The European Commission on Wednesday proposed to activate the Temporary Protection Directive, which will allow people fleeing the war in Ukraine to get quick and effective assistance. Read more.
The number of Covid-19 patients ending up in hospital or requiring life-saving treatment is continuing to decline in Belgium, while all other major coronavirus indicators are going in the right direction. Read more.
Orange will slowly phase out its older 2G and 3G networks across Europe between 2025 and 2030, the telecommunications operator announced on Monday in a press release. Read more.
The sleepy town of Tournai in Hainaut province doesn't get too many tourists. But it has a magnificent Cathedral with five towers and a stunning museum located in an Art Deco building designed by Victor Horta. Read more.