Zelenskyy pleaded for help in his address to NATO leaders Thursday evening.
Via Zoom, the wartime leader dressed in an army t-shirt was at great pains not to antagonise NATO, whilst at the same time reminding the military alliance of its responsibilities.
"It feels like we are in the 'gray zone' between the West and Russia," said Zelenskyy. "But we have been defending our shared values ​​for a month... Ukraine asked for a percent, one percent of all your tanks to be given or sold to us. But we do not have a clear answer yet."
NATO hesitance
Pundits have asked why the West hasn't done more in the face of Russia's invasion of Ukraine. "War crimes, genocide, forced deportation," said LBC's James O'Brien. He asked where the line should be drawn: today Ukraine, tomorrow...?
Although the West has sanctioned Russia at unprecedented levels and NATO members have sent weapons and supplies, the countries hesitate to take further action. NATO's famous article 5 would trigger a joint response, which many fear could lead to World War III.
Related News
NATO has a responsibility, Stoltenberg said at the summit, that it won't engage in a full-blown war with Russia, "we have to be honest about that." French president Emmanuel Macron stated: "NATO has made a choice. To support Ukraine to stop the war, without going to war."
Energy concerns
Meanwhile, many countries, including Germany, are dependent on Russian gas for energy supplies and are averse to imposing more sanctions. It would "plunge our country and the whole of Europe into a recession," said German chancellor Olaf Scholz.
"We are not at war with ourselves. The intention is not to take sanctions that would needlessly weaken our economy," added Belgian prime minister Alexander de Croo.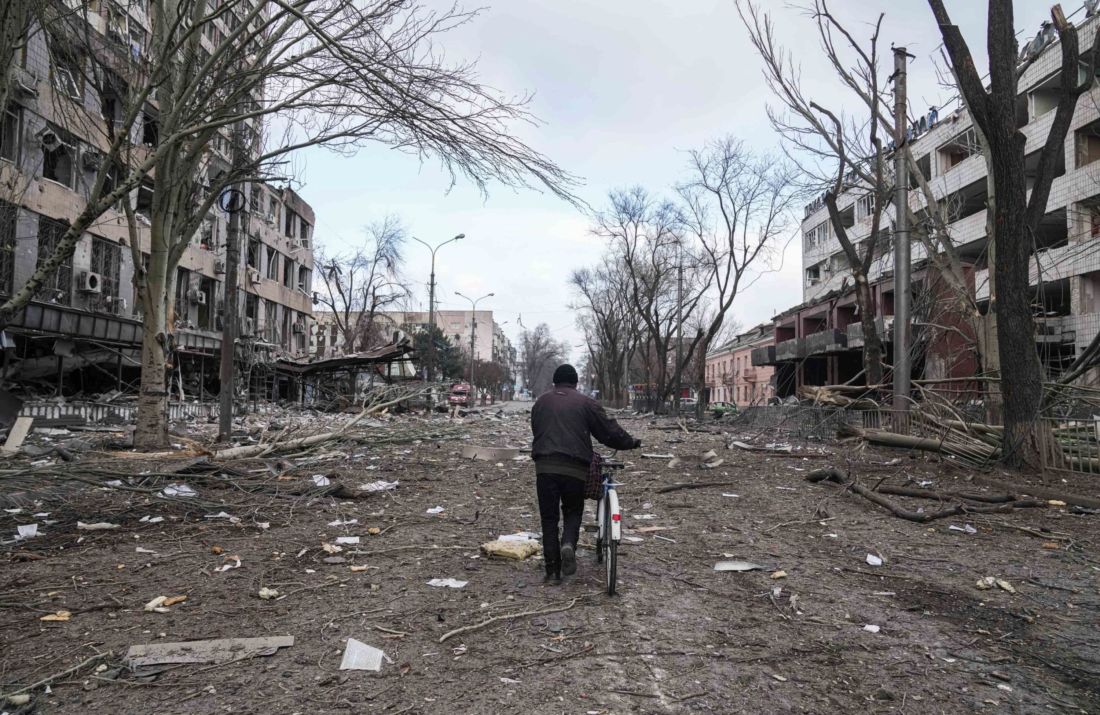 Europe is willing to step up, but not too far, and different countries have various definitions of what far enough means. Eastern Europe pushes for more action, while Western Europe pushes the brakes.
How far is far enough
Yet while the West dithers, Russian president Vladimir Putin may resort to chemical weapons as a result of his stalled invasion. Biden said NATO is "united" and warned that the military allies would respond to Russian chemical attacks in Ukraine "in kind".
The question remains what price Western countries are willing to pay. "I am sure you already understand that Russia does not intend to stop in Ukraine," Zelenskyy said. It "does not intend to and will not. It wants to go further."
"Against the eastern members of NATO. The Baltic states, Poland - that's for sure. Will NATO then stop thinking about it, worrying about how Russia will react? Who can be sure of that? And do you have confidence that Article 5 can work?"