Union Saint Gilloise suffered a 0-2 home defeat against Club Brugge after a late rally from the defending Belgian Champions helped them overcome Union's dominance of the game.
Sunday's showdown at the Stade Joseph Marien between the two highest-ranked teams in the league was the most anticipated match of the Champions' playoffs phase in the First Division of Belgian football.
Despite the sunshine over Forest giving Union the brightest spells in the first part of the game, it was a fairly unremarkable affair until the 55th minute, when Union Saint-Gilloise were awarded a penalty after Brugge's Mechele brought Union's Lazare down in the box.
If Union were to score the penalty, it would have put them 6 points ahead of the visitors and effectively place them in the driving seat to win the championship.
But it wasn't to be, and it may prove to be a turning point in the season. Union's key striker Dante Vanzeir squandered his penalty to the side with keeper Mignolet also going the same way.
Despite Union having dominated the game, Club Brugge's experience as defending champions shone through as they took the lead in the 74th with the Belgium international Vanaken rising the highest from Olsen's cross, and heading the visitors in front.
Union pressed for a vital equaliser, but it never materialised, with things subsequently going from bad to worse.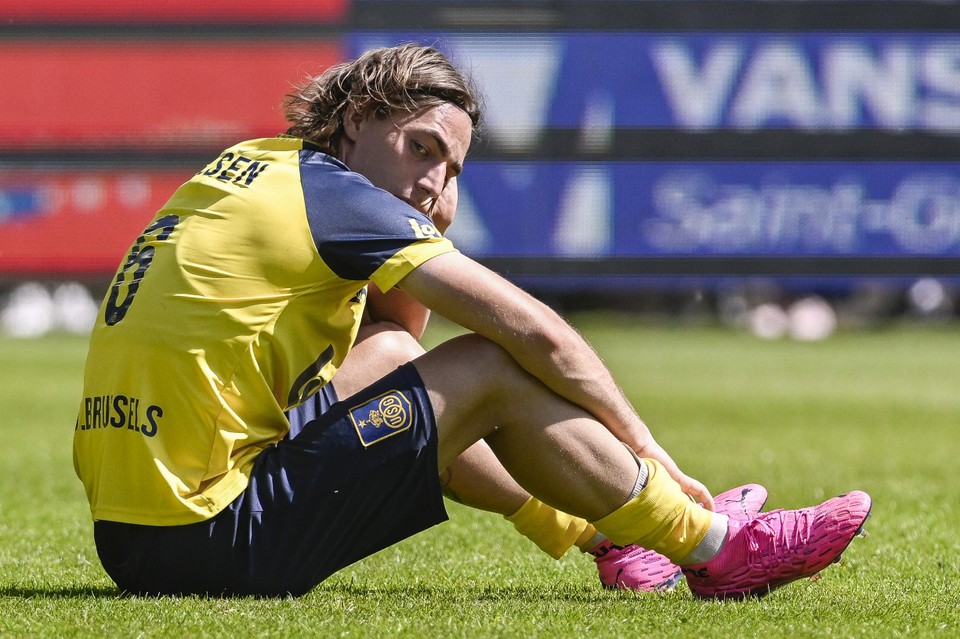 A final chance for the Brussels team came from a corner kick. Union's goalkeeper Moris crossed the length of the field to give them an extra man in the box in the hope to find an equaliser.
But the chance amounted to nothing, and Club Brugge were able to finish the game off as Olsen and Nuna rushed down to the other end of the pitch and rolled the ball into the back of Union's empty net for 0-2.
The result means that Club Brugge have overtaken Union Saint-Gilloise on goal difference in rankings for the first time in 2022, and now lead the table. Union had been at the top of the league since October 2021.
The two teams will meet again in Brugge on Wednesday to give Union a chance to turn around the result, but Sunday's defeat has dented Union's dream of a historic first championship title in the season back in the First Division of Belgian football.
In the other playoff game, Anderlecht thumped Antwerp 0-4 away from home in an impressive display from Vincent Kompany's players. Both teams trail the leaders by 7pts and 8pts respectively with three games in the playoffs left, although the championship will most likely be contested between Union Saint-Gilloise and Club Brugge.