By 2025, Brussels will have more than 100 new water fountains added across the region, of which 28 will be installed before the end of this year.
On Wednesday, the first of many was inaugurated in Parc de Jeunesse in Jette, courtesy of the municipality and Vivaqua, Bruzz reports.
There are currently 74 fountains on municipal roads, spread over 12 different municipalities, and 43 fountains on regional roads.
Public company Vivaqua (the Brussels water provider) is in charge of the expansion of the network of drinking water fountains in Brussels, as well as managing the sewer networks and flood control.
The new plan combines the purchase, installation and maintenance of the fountains. The project is part of the Brussels 'Blue Community' strategy, which aims to provide more drinking water in the city.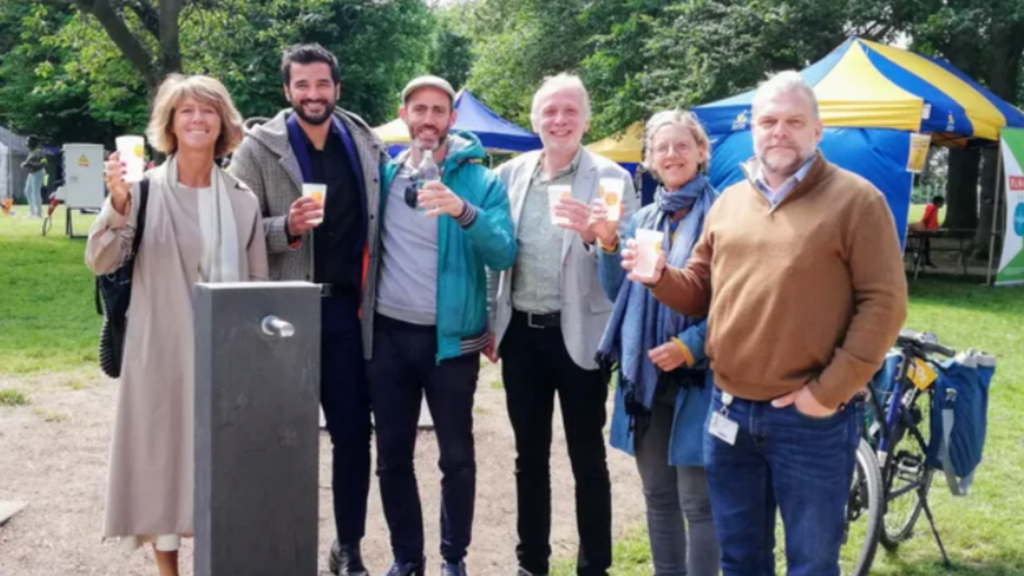 "Promoting tap water is very important, especially in the current economic context," says Bernard Van Nuffel, President of Vivaqua and first councillor of Jette. "It is not without consequences for a part of the population."
Related News
There are currently 93 drinking fountains spread over Brussels. By the end of this year, 28 more will be installed – 25 municipal and 3 regional fountains.