The Brussels 20km running event, which starts and ends at the capital's iconic Parc du Cinquantenaire, is expected to disrupt traffic around Brussels between 05:00 and 16:00.
During this time large areas of the city centre will be closed to road traffic or heavily restricted to road traffic.
Rue Belliard, Rue de la Régence, Avenue Louise, Bois de la Cambre, Avenue Franklin Roosevelt, Chaussée de La Hulpe, Avenue Delleur, Boulevard du Souverain, and Avenue de Tervueren will all be partially or completely blocked to traffic.
Several major road tunnels in the city will also be closed to traffic today. The Belliard (N23) road tunnel, Avenue de Tervueren (N3) tunnel, and the Avenue Louise (N24) tunnel will all remain closed. These major road junctions should begin to reopen between 13:00 and 16:00, depending on the pace of the runners.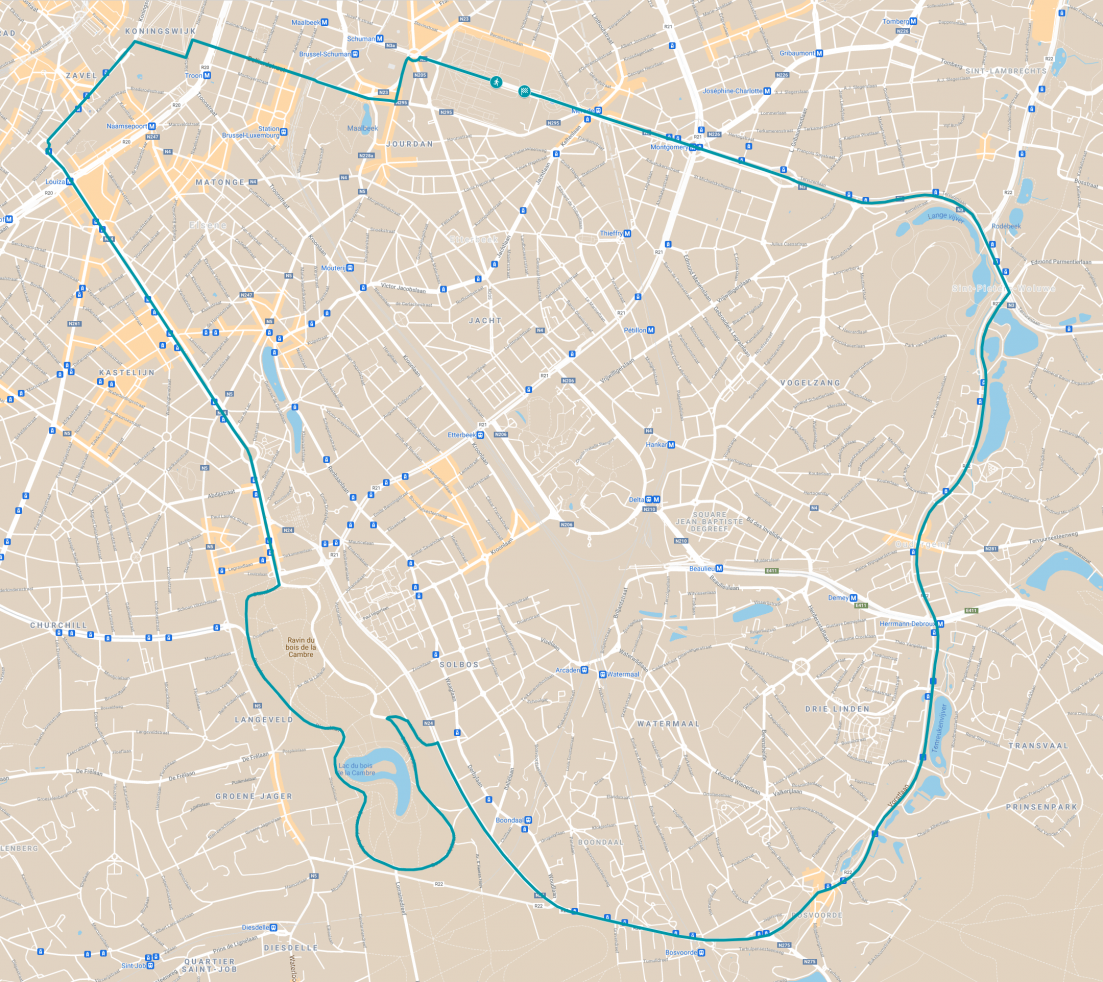 Related News
Local diversions will be put in place wherever possible around the city, using specially created lanes or alternative streets. Brussels Mobility advises avoiding the city centre areas affected by the race.
Those wishing to cross the city can still do so from the Petite Ceinture (R20) towards the Moyenne Ceinture (R21), then taking Rue du Trône and the Avenue de la Couronne. Other routes exist using the Moyenne Ceinture and the Brussels Ring (R0), via the E411.
Public transport across the city will also be disrupted today. At Merode metro station, several station exits are closed to foot traffic and passengers are asked to use exits 1 and 4 to access the park and 7 or 8 to leave toward the city.
Until around 13:30, the number 7 tram, which runs between Heysel and Vanderkindere, will be disrupted by the 20km run. The tram will not run between the Buyl and Vanderkindere stops, instead being served by a replacement bus service.
Tram 8, 81, 92, and 93 will also be disrupted by the run. Bus lines 12, 17, 21, 27, 33, 34, 36, 38, 41, 54, 56, 59, 60, 61, 64, 71, 72, 79 and 80 will also be disrupted today.
Please consult the STIB website before travelling to see how your journey will be affected by the event. Live updates can be found on the Brussels Mobility Twitter account.