Co-living, communal living space in a house that is bought or rented out by a company, has grown from a project of one house with ten rooms to more than 2,300 available rooms across Brussels in seven years.
But while young professionals and startups alike are benefiting from the new concept, neighbours aren't always as happy about the development, a Bruzz report discovers.
The concept of co-living
Specialised start-ups buy or rent buildings, usually along beautiful streets, divide them into eight to fifteen bedrooms and spacious common areas, and rent them out to young professionals.
With large living rooms, open kitchens, spacious gardens, games and cinema rooms, and often a gym, it offers luxurious living while sharing a house with like-minded people. Plenty of people are willing to pay for that, as prices for rooms vary between €550 and €800, excluding bills.
It is different from co-housing, which refers to individual homes with communal areas such as a garden or laundry room, and the traditional 'colocation', where a few people take the initiative to rent an apartment together.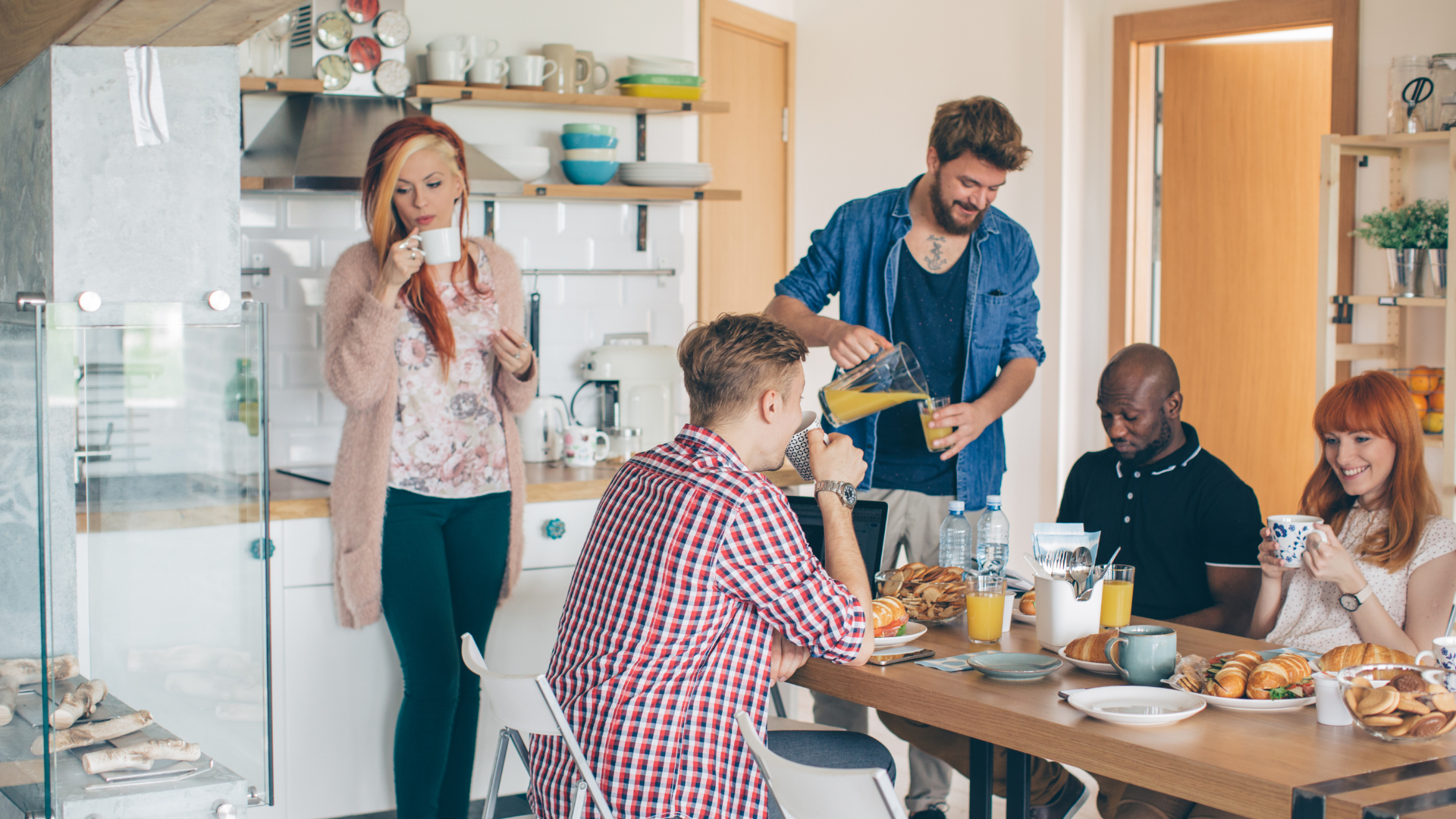 Charlotte Casier is doing a PhD on co-living at ULB and explains that the projects are becoming increasingly larger-scale. "Co-living is often a good solution for buildings that cannot be easily divided into apartments," she says.
Cohabs, the biggest co-living company in Brussels, often buys the buildings. "Last year their equity amounted to €58 million," Casier says. The company also has homes in Paris and New York, and will soon open co-living houses in Madrid and Luxembourg.
The downsides
But among the increasing popularity there are some real challenges being posed by this new type of business. In an old Mormon church in Saint-Gilles, for instance, there is a new co-living with seventeen rooms that was set up a year ago.
Olivier Mérenne is a neighbour who is being treated for cancer. "When the weather is nice, it's a party every night. If you are ill, not sleeping well is especially harmful. In June last year, we started to complain about the noise nuisance."
The owner said they would look into it to calm things down, but nothing happened. "The only solution for me is for them to close their garden. In the end, they transformed a private garden into a semi-public terrace."
"I would normally consider going to court, but I don't have the energy for that right now. I've called the police, but they don't come right away. And when they come, the cops just ask to turn the music down."
Councillor for Urban Planning in Ixelles, Yves Rouyet, calls it the "over-densification of the housing market". With many more inhabitants on the same surface than in an ordinary house, he understands it causes inconvenience. "If the fifteen residents each invite five people to a barbecue at home, we are talking about 75 visitors."
Fun, international experience
Demand for this type of housing is high, both for investors and young professionals, says Casier. "A nice one-bedroom apartment in desirable neighbourhoods is quite expensive in Brussels."
"In addition, many people in their twenties are looking for furnished, flexible housing." Covid-19 also played a role, as people preferred to live with in shared houses.
"A third of the inhabitants are Belgians, a third French, and a third other foreigners, mostly Europeans," Casier sums up. "Sometimes there are students in their final year, but most of the time it concerns young employees or paid trainees."
Profitable business
Co-living is very profitable for investors, according to Casier. "You divide your property into small rooms for a dozen young professionals instead of one family. As a result, the rental price per square metre can be far higher."
The concept is popular: both ShareHomeBrussels and competitor Ikoab told Bruzz they have to work with waiting lists. Their customers now stay for an average of one year and a half.
Ikoab even bases its prices on those of small studios in Brussels. "Our rooms are not studios, but all the extras that the tenants can use justify that," says Amaury Michiels, one of the business managers.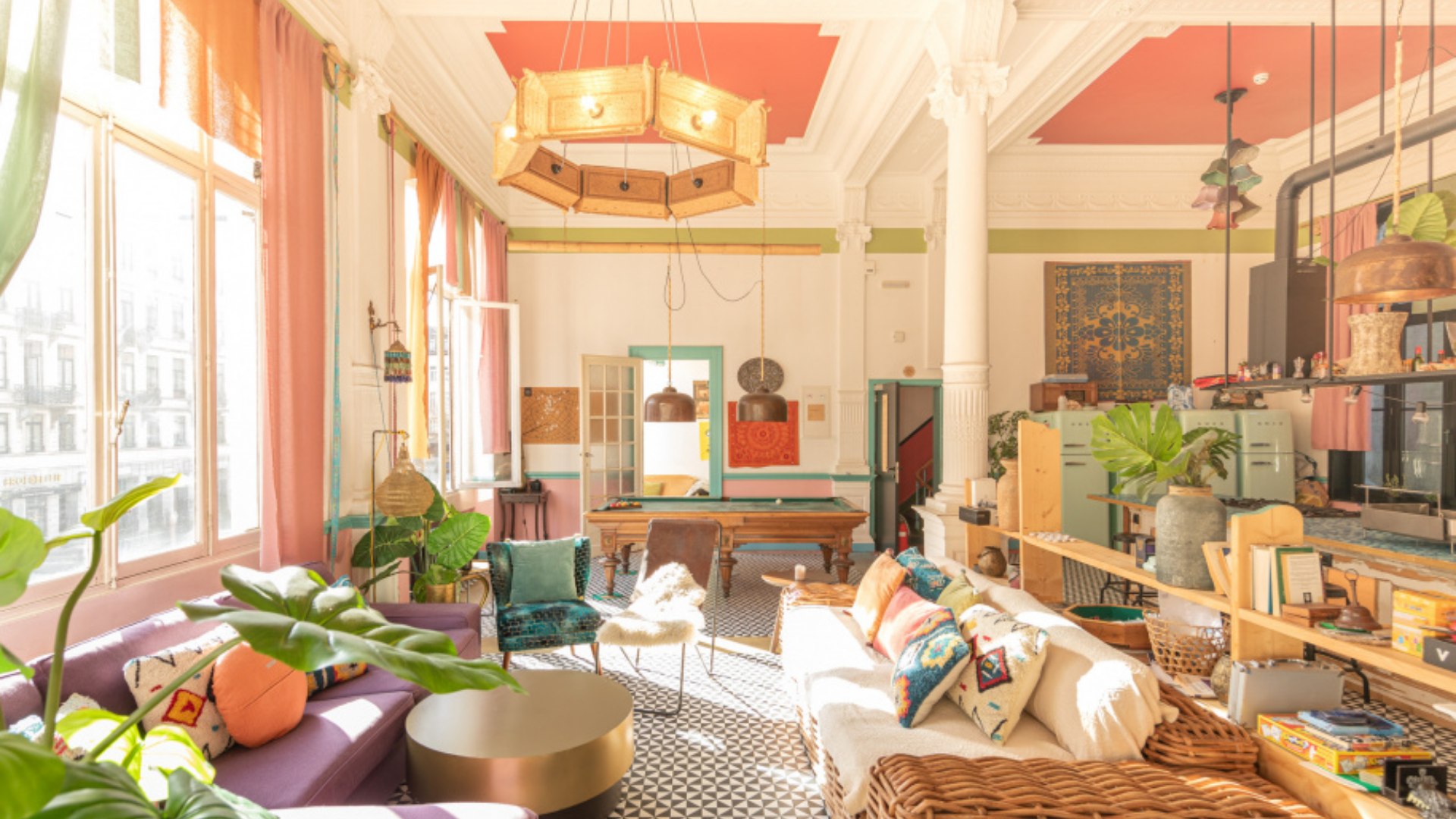 Researcher Casier explains that co-living does not fundamentally change the dynamics of the Brussels housing market, yet. "It concerns fewer than three hundred buildings. However, in certain neighbourhoods, they occupy almost all the larger houses."
"If you want to buy a town house in Saint-Gilles or Ixelles, you enter into direct competition with the co-living companies." The number of houses that have been sold in Saint-Gilles since 2015 and the number of co-livings that have opened both amount to about 10%, she says.
Code of conduct
The problem lies in the nuisance that the groups of young people can cause. "Very large co-livings of twelve, fifteen or more rooms lead more easily to excesses," Jean-Nicolas Caprasse of ShareHomeBrussels acknowledges.
The neighbours of a co-living with 15 rooms in a former school on the Rue du Méridien in Saint-Josse complain about noise at night. "A few times a month it goes on until 07:00," says neighbour Philippe Putman, whose bedroom opens onto the co-living garden. "At this point, the noise nuisance is so bad we even hope it will rain during summer weekends."
Yumi Charbonneau, who lives around the corner from a co-living in Schaerbeek, says the police never wrote out reports. "In the walled gardens of Brussels, the noise resonates all the more. On nice evenings, the music sometimes goes on all night."
"The police just ask for the music to be turned down, and that only helps a little." In the end, Charbonneau himself tracked down the owner of the property. The owner made the residents sign a code of conduct, and it has been quiet ever since.
Related News
But the two are not happy about their municipalities. "I have asked the municipality to investigate the permits for the co-living, but this has not been followed up," said Charbonneau. "While such a co-living also changes the character of the neighbourhood. The house next to us has since been bought with the intention of turning it into a co-living as well."
New legislation
However, researcher Casier explains that municipalities can only do so much. "If you convert a townhouse into an eight-room co-living space, for example, the municipality currently has no legal basis to require a permit. It is a residential building that remains a residential building."
In addition, if companies apply for a building permit for intervention, they do not have to state that it concerns a co-living.
The Brussels Region has since promised specific legislation, which should start the regulation of co-living in 2023.
"Today's legislation is based on a very classic framework, aimed at classic family homes," confirms Damiaan De Jonge, spokesperson for State Secretary for Urban Planning Pascal Smet.
The new urban planning regulation – called 'Good Living' – should anticipate new forms of living such as co-living. As soon as there are more than five rooms, the manager will have to apply for a permit, the Smet cabinet states.
Moreover, minimum standards for surface and sound insulation will be introduced. "We also think that a point of contact for the neighbourhood, a kind of modern concierge, is interesting," says De Jonge.
The new legislation should enter into force in 2023, but the Region already wants to introduce guidelines by this summer. These will largely be based on guidelines that Ixelles, Saint-Gilles and Brussels-City, three municipalities with many co-livings, already drew up last year to relieve the pressure on residential areas.