Global Parents Day is celebrated on 2 June, however, new data suggests that fewer Belgians will be able to mark this occasion, and those who do are increasingly likely to celebrate it with just one parent.
Belgians are having fewer children, living alone more frequently, and increasingly raising children alone, according to data from Eurostat, the European Union's statistics agency.
The composition of Belgian households has significantly changed over the last 9 years, according to data from Eurostat, the European Union's statistics agency. The total number of households without children has risen by 11%. Across the EU there is now a growing number of households without children.
Couples are increasingly living together and forgoing children. Between 2009 and 2021, the number of household couples with children across the EU has dropped by 8.5%. Single parenthood, on the other hand, has increased by over 15%.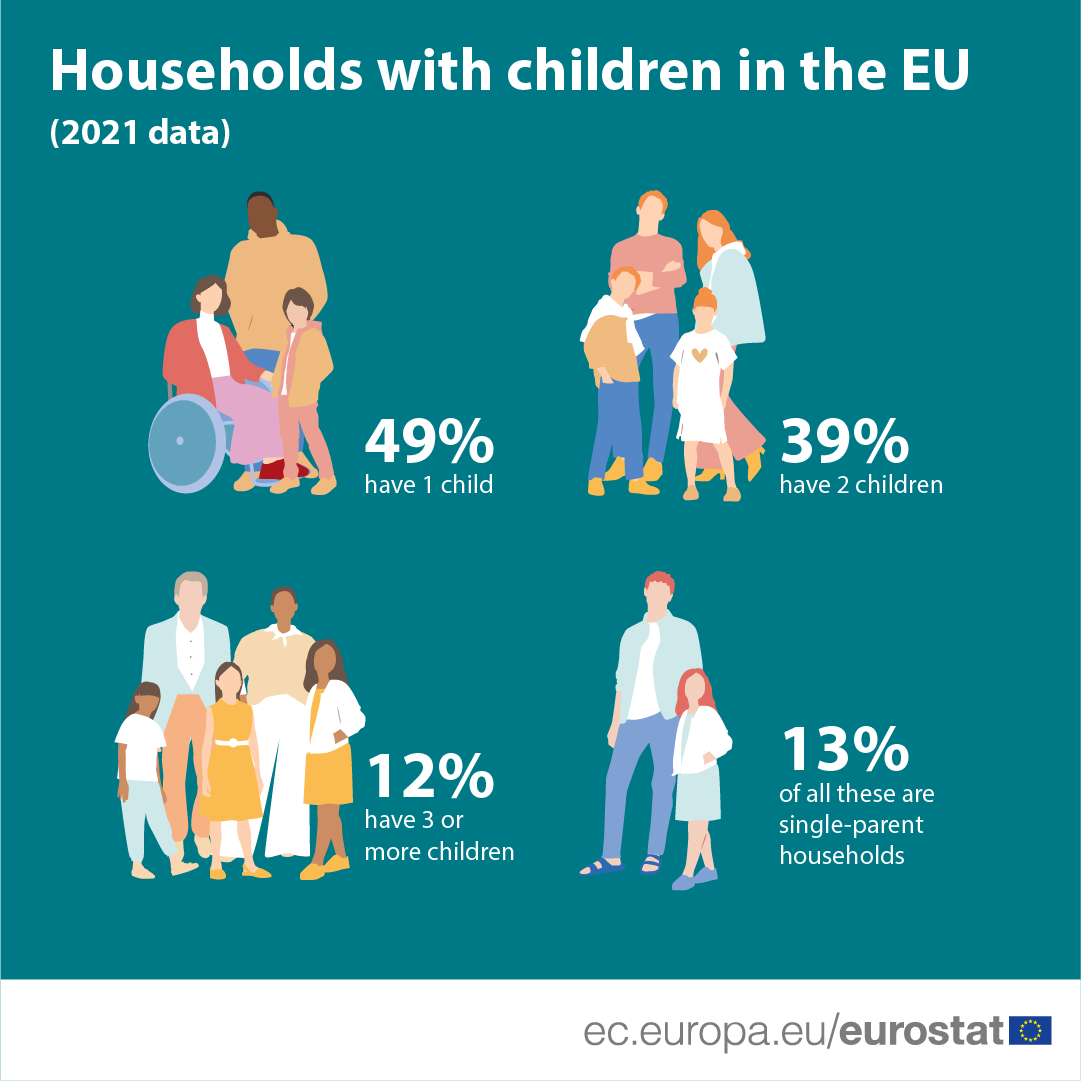 Living alone, having less children
In 2009-2021, the incidence of people living alone without children in the EU has risen by 28% and couples living together without children have also increased by 9%.
European men between the ages of 55 and 64 are increasingly living alone. There was an over 70% increase in the number of single male households in the last 12 years.
Likewise, fewer young people (18 to 24-years-old) are living as a couple. In the same period, nearly 40% more young women now live alone and over 20% more young men now live without a partner.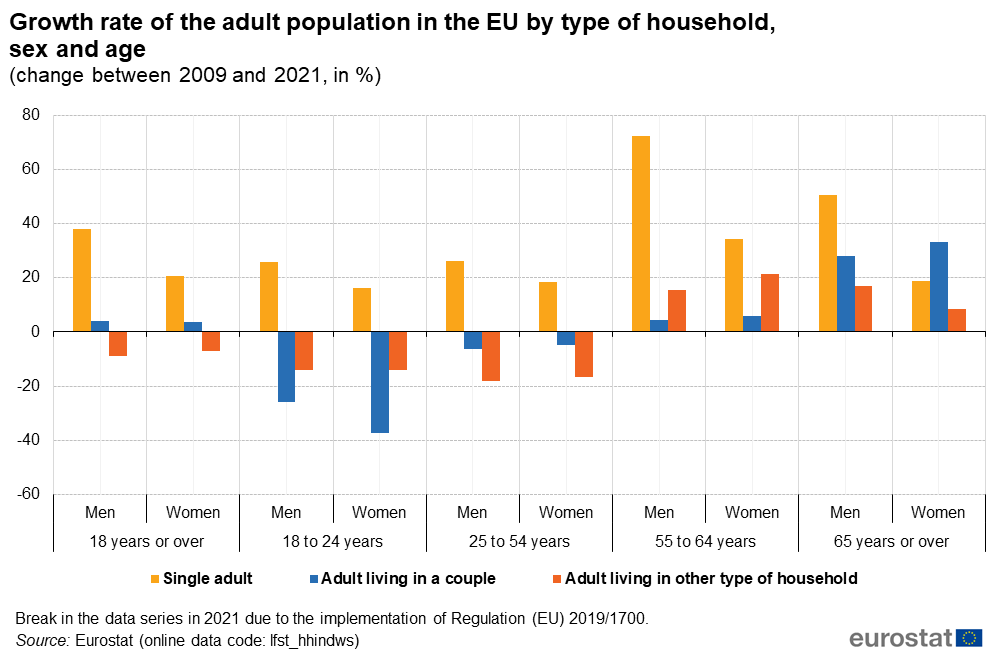 Of the households that do have children in Europe, nearly half (49%) have one child, 39% have two, 12% have three or more, and 13% of all children now come from single-parent households.
In 2021, the majority of households in Belgium with children (43%) had just one child, 40% had two children, and 16% had over three children.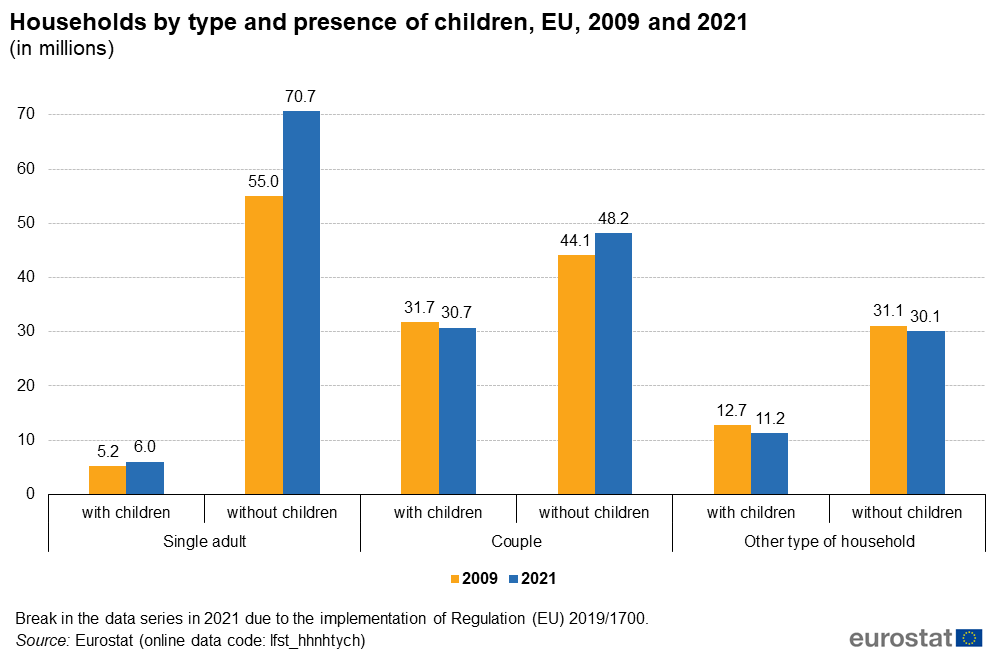 On average, European households have an average of 2.2 members. The largest household was recorded in Slovakia, with 2.9. The lowest were Sweden, Finland, and Estonia with 1.9 members each.
Last year, the majority (43%) of family households had children younger than six-years-old. 30% had children aged 6-11, and 28% had children aged over 12-years-old.
According to the data, only 35% of households in Belgium now have children, compared to 39% of households in 2012.
Changing dynamics
During the Covid-19 pandemic, Belgian households lived increasingly alone and without children. The amount of Belgian households without children rose sharply by around 8% in this period, and single childless households rose by 22%.
Furthermore, Belgian women with children work fewer hours and dedicate more time to home than women without children. In 2021, the part-time employment gap between women with and without children was 14.1 percentage points.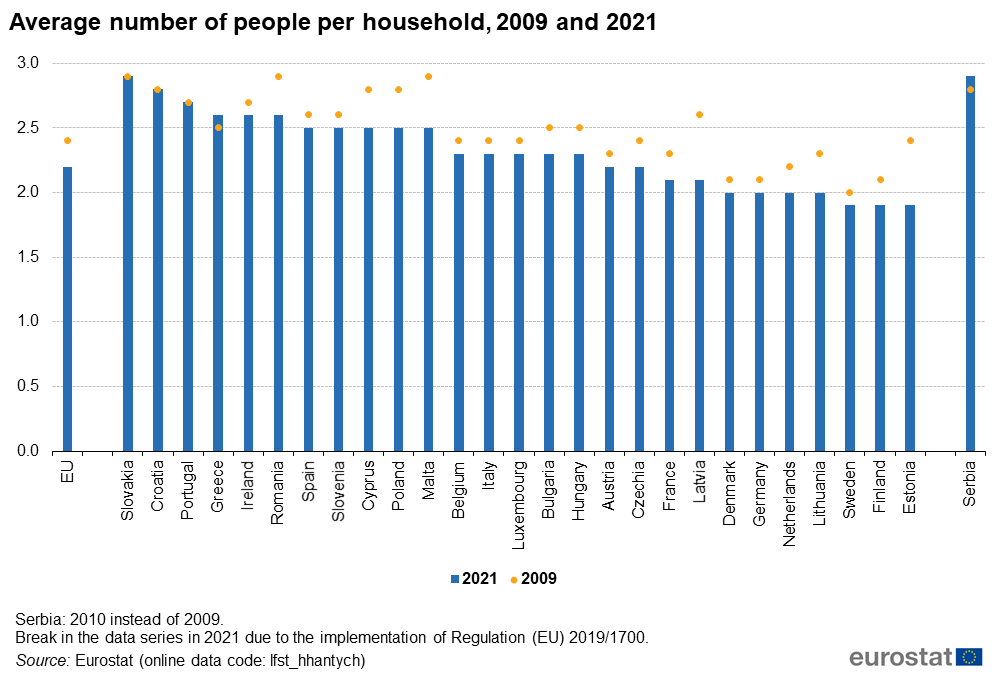 This difference is even more greatly pronounced in Germany, Austria, the Netherlands, and Ireland, where parenthood has an even stronger correlation on part-time working.
Related News
According to Statbel, the Belgian statistics agency, birth rates in Belgium are at all-time lows. Since 1946, birth rates have declined by 21% and fertility rates across Belgium are 40% less than what they were in 1961.
In Belgium, women are opting to have children much later than they did just 20 years ago. In 2019, the average age of a Belgian mother was 31, up 6.9% from 1998, when mothers were typically 29-years-old. In the capital, Belgian women typically give birth at 32-years-old.
Despite these demographic changes and slow population growth over the last 20 years, the Federal Planning Bureau estimates that Belgium's population will grow by 1.3 million, reaching 12.9 million by the year 2070.