Since the United Kingdom's decision to leave the European Union, limits have now been applied to certain products — including cigarettes to alcohol — that travellers can take into Belgium.
For this purpose, a special customs checkpoint was constructed at Bruxelles Midi Eurostar terminal for those travelling to and from London. On Tuesday afternoon, Belgium's Finance Minister Vincent Van Peteghem visited the checkpoint to highlight what products must be declared to customs.
"If you import more than the permitted exemptions, you must declare the goods to customs. In this way, you will avoid a fine in addition to the taxes that are due to be paid," the Minister's Cabinet said in a statement to The Brussels Times.
Van Peteghem stressed during his visit that most travellers think of these rules when they take the plane, but will forget about them when they travel by car or train. "Anyone taking the Eurostar to and from London must also comply with the new customs regulations."
Limited products
Various products, particularly alcoholic drinks and cigarettes will be taxed by customs if the quantities exceed the maximum allowance.
For tobacco products, the maximum that can be exempt from taxes is set at 200 cigarettes, while for the purchase of alcohol, one litre of alcohol over 22% ABV must be declared.
Other goods with a value of over €300 must be declared; for travellers under 15 years old, this is limited to €175.
Only the products that exceed these quantities must be declared and will be taxed. Travellers are not allowed to bring in any meat, meat products, milk or dairy products from the UK.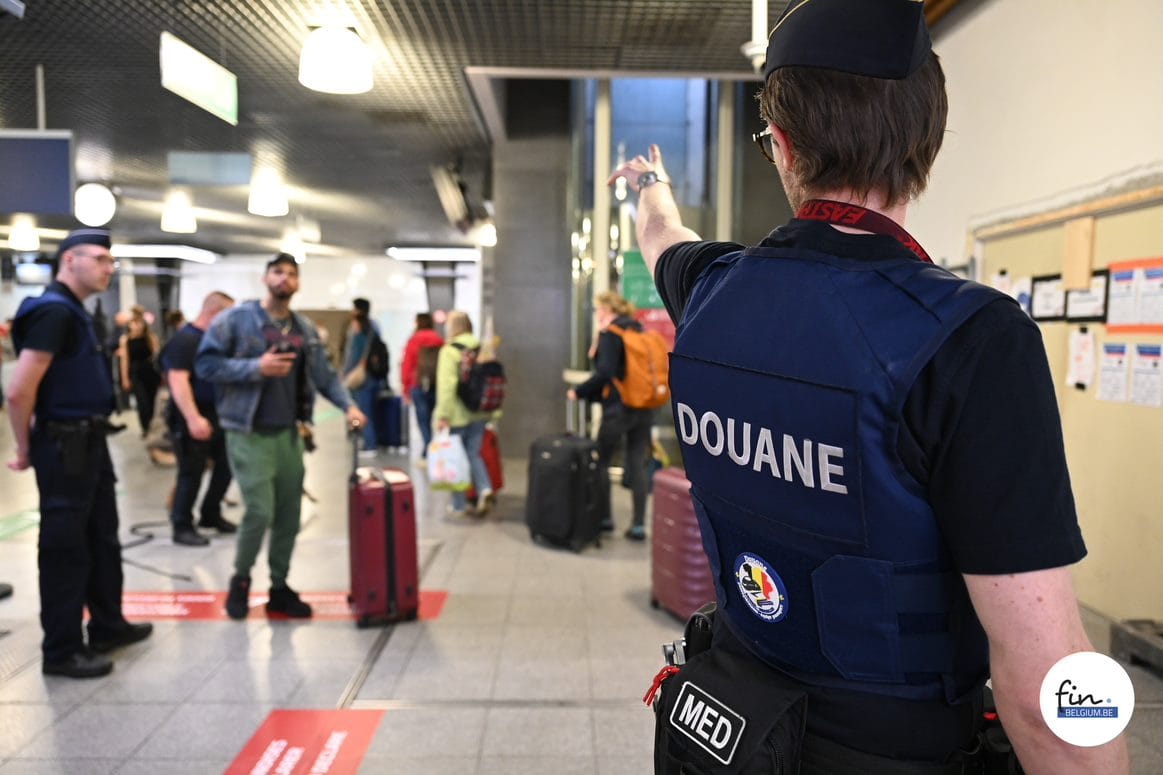 In addition, anyone travelling to or from the EU with more than €10,000 in cash (including banknotes, travellers' cheques and certain types of gold) must declare it as part of the European and Belgian strategy to prevent money laundering and combat terrorist financing.
Declaration forms are available at the Belgian customs office and on the customs website. If a declaration is not submitted for cash amounts exceeding €10,000, "the liquid assets may be detained and sanctions may be imposed, such as a fine or confiscation of the liquid assets."
Related News
An official report will also be handed to the public prosecutor, who may decide to open an investigation into money laundering.
Travellers entering the EU from a non-EU country must also present their pet to customs for the verification of the pet's EU passport and/or health document, any proof of vaccination, as well as a written declaration from the owner.
"As a country, we are obliged to carry out these checks but we naturally want to keep travel pleasant and avoid long queues. This new checkpoint should ensure that our customs officers can do their work thoroughly and quickly, 7 days a week," a statement from Van Peteghem's Cabinet read.