For the second year in a row, a flock of cranes that settled in the Valley of the Black Brook in Beringen have welcomed a new addition to their family.
The baby chick was spotted at a nesting site by a crane operator at the beginning of May. The crane is now mature enough to fly with its parents and older siblings, Dru and Gru.
The hatching of Dru and Gru was seen as a miracle by Natuurpunt, a volunteer association that protects vulnerable and endangered lands in Flanders. According to the organisation, it shows the peat bogs and swamps of the area are making an environmental comeback.
"It is common for cranes to return to their nesting site from the previous year," said Christof Van Ackere, consultant at the nature preserve, "but it is always a matter of waiting to see if that will actually happen. The birds are very picky and if there is too much disturbance, they will move on."
Related News
The nesting site — the location of which is kept hidden by the preserve to protect the privacy of the crane family — will be the home of the baby chick until October when they will go south to hibernate.
Dru and Gru, who are named after their Latin name Grus grus and the characters from the animated film "Despicable Me," stayed in Flanders until September before moving to the Netherlands and then Germany.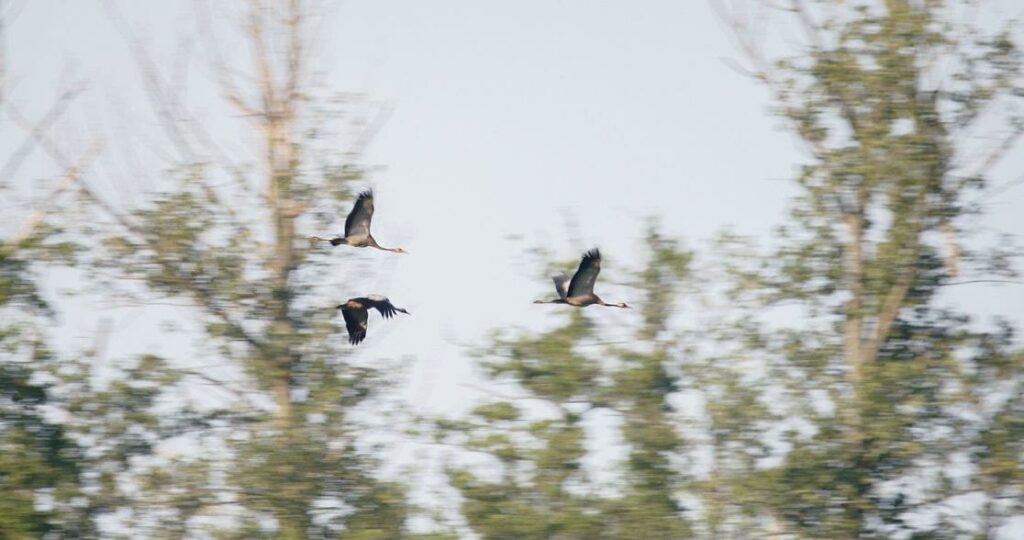 The hatching of Dru and Gru launched a large campaign from Natuurpunt, calling for the further protection of the nature preserve. According to the organisation, Flanders has lost 75% of the wetland nature in Flanders. Over the past 40 years, Natuurpunt volunteers have worked to make the valley where the flock settled into a crane oasis.
The last crane to have settled in Belgium was in 1996 and 1997, but was weak and did not breed. The organisation hopes, with this new flock, a crane dynasty can once again return to Belgium. In the 16th century, cranes were reportedly seen frequently across Flanders and into the Netherlands.