The busiest weekend on roads heading to Southern Europe is on its way with Saturday predicted to be the worst day for traffic jams, though queues had already started forming on Friday afternoon towards France and Spain.
This weekend is the so-called "black weekend," referring to the colour codes on the "busyness calendar" published by road assistance service VAB's for European roads during the summer, with black being the worst in terms of traffic jams that are expected.
VAB confirmed on Friday afternoon that traffic jams already started, especially in France, where there are already traffic jams that in terms of time can compete with "red Saturdays." In France alone, a total of 640 km of traffic jams have already formed.
"We advise those who still want to leave this weekend to do so on Sunday. Those who want to leave on Saturday, because they have booked a holiday home or hotel from Saturday to Saturday, should do so in the late morning," the company said.
"Of course, you will arrive at your destination later, but your total travel time will be shorter."
Where are the worst disruptions?
As of 16:45 on Friday, on the route from Luxembourg via Lyon to the Spanish border, travellers were facing two-hour delays, while the route between Lille and Spain via Bordeaux is seeing delays of more than three hours due to traffic jams.
In Germany, traffic jams of up to two hours have been recorded on the A3, A9, A99, A8 Würzburg - Nuremberg - Munich - Salzburg (Austria), while on the A7 Hamburg - Flensburg (direction Denmark), travellers can expect delays of one hour.
In Switzerland, the road between Basel to Chiasso saw delays of around two hours heading north and one hour heading south.
A weekend to watch out for
Traffic jams are expected on Saturday in the Auvergne-Rhône-Alpes region (Mont Blanc tunnel between France-Italy) and on the A7 (l'Autoroute du Soleil) and A9 (which connect Marseille to Orange). The A6 to Lyon and the A8 (from Nice) will also be very busy, and traffic disruption is also expected in the direction of Grand-Ouest, on the A10.
Roads in Switzerland, Italy and Spain are also expected to be especially busy this weekend in both directions (to and from Belgium). Meanwhile, in Germany, where the summer holidays start in Baden-Wurttemberg and Bavaria, roads are also expected to be busier than usual.
On Monday 1 August, Switzerland celebrates its bank holidays, which will also have an impact on the business of roads in the country, as many people are expected to be travelling for the extended weekend.
Travel tips to avoid high costs and traffic jams
According to VAB, it is important to schedule departure times carefully during black weekends. Travellers are encouraged to leave on a weekday if possible. "But leaving on a Friday is not a good idea – then you will be stuck in traffic jams caused by commuting," a VAB press release read.
If that is not possible, the company recommends leaving on Saturday after 11:00 as the heavy traffic at the bottlenecks will be reduced by then. Overall, Sunday morning is the best time to leave.
Meanwhile, people travelling by car to Europe's southern countries also face the Péage costs, as well as heavy traffic jams as queues mount ahead of the tollbooths during "black weekends."
VAB tested the three means for payments at the toll gates (Bip&Go, card and cash payments), and found that the more automated Bip&Go (télépéage) option, which allows travellers to pass through "fast gates" (the lanes, usually on the far left or far right, with an orange 't' and a 30 km/h speed sign above it).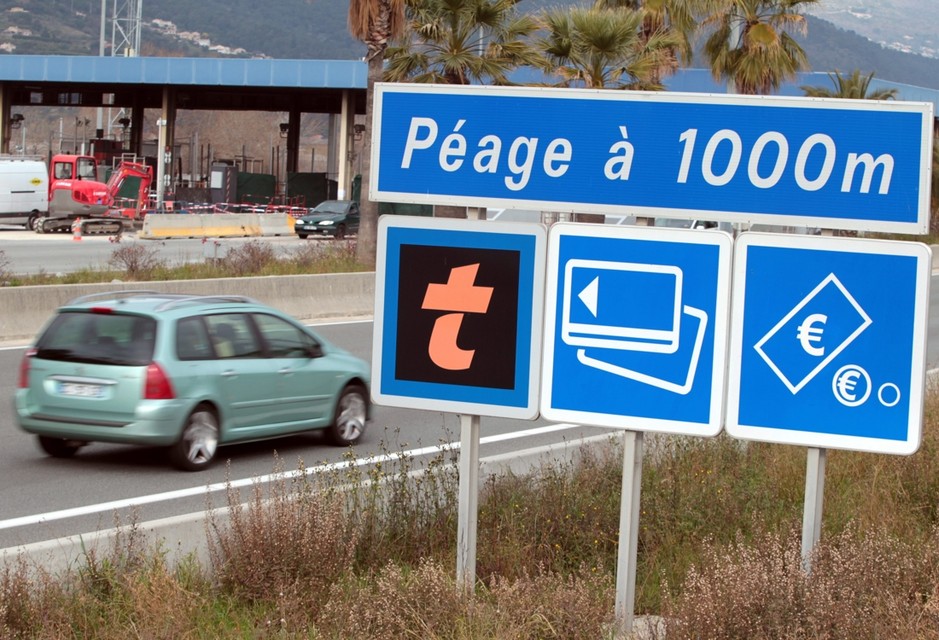 "Bip&Go is by far the fastest and easiest way to drive along toll roads. Paying with a card takes three times as long, cash four times as long," VAB stated. The test was done during a traffic-free moment, meaning the waiting time in the 'cash' and 'credit card' queue will only increase when roads get busier.
Related News
The electronic toll payment badge can be used on all French, Spanish, Portuguese and Italian motorways, and allows people to pay the cost of passing through tolls afterwards.
The company also found that, if driving to Nice, passengers who pass via Luxembourg, Metz and Dijon, can save money on the total trip in tolls, than if the same trip is done via Lille and Paris. Filling up a tank in Luxembourg can also help travellers save money.