People in Belgium are still driving less than before the Covid-19 pandemic, however, this trend is most noticeable among young people, who are decreasing their car use as their preferred way of getting around.
Since 2019, the proportion of kilometres driven by young people driving cars has fallen from 55% to 45% in 2022, according to the latest mobility barometer published by Vias, the Belgian Institute for Road Safety.
"Although traffic in Belgium is recovering after two years of being hit by the Covid-19 crisis, we see that traffic is not yet back at pre-2020 levels," the report read.
For young people, various problems can arise when owning a car – from traffic jams, and the risk of accidents to the increasingly difficult access to a driving licence. Furthermore, the rise in vehicle and fuel prices is driving them further away from cars, with many getting their driving licence out of a sense of obligation.
Larger pattern
Overall, a decrease has been recorded in the number of kilometres people in Belgium covered as the driver of a vehicle (-23% compared to 2019), while the number of kilometres travelled by people in Belgium (including as passengers) increased slightly since last year, from 27 km in 2021 to 33 km in 2022, however, it is still far below the average before the Covid-19 crisis (40 km).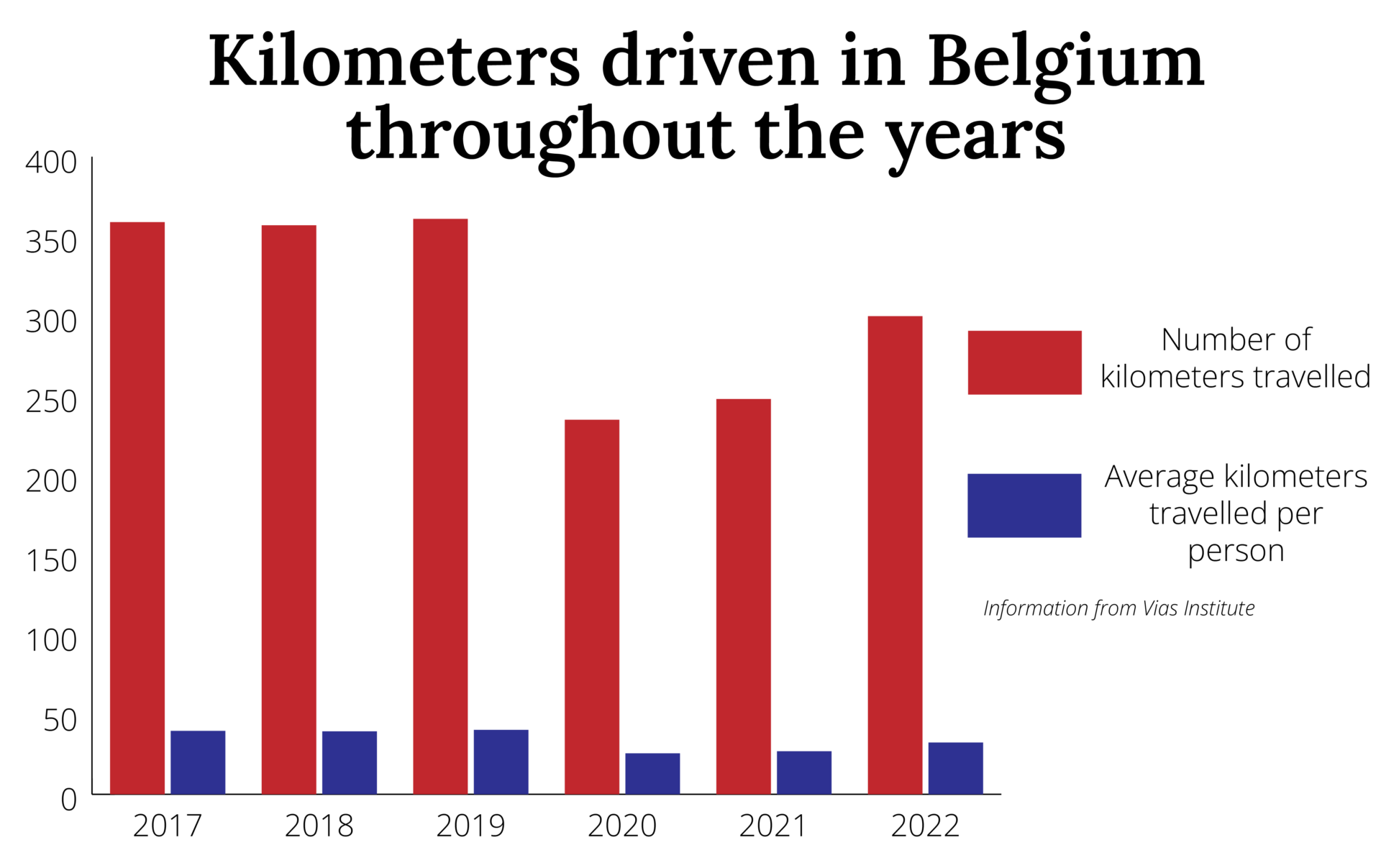 The total number of kilometres travelled per day during the first six months (both as driver and passenger) was an average of 300 million km, still 17% lower than during the same period in 2019 (361 million km), but again, this is still an increase compared to last year (+21%).
Vias noted that, while teleworking remaining a more regular occurrence continued to have an impact on reducing the number of trips by car in Belgium, it is "very likely that this effect will continue due to the increase in fuel prices."
Related News
According to its data, one in three Belgians says that they use their car less since the rise in fuel prices, while an earlier report stated that one in three motorists are driving slower as a result of the hike in prices.
More use of public transport?
During the pandemic, the number of people taking public transport significantly decreased, and this figure only really started recovering this year.
In the first half of 2019, 12% of respondents reported that they had used public transport recently, a figure that dropped to 7% during the pandemic. In the first half of this year, however, it increased again to 11% of respondents saying they used public transport.
"Nevertheless, the number of kilometres travelled by public transport is still 27% lower than in the first half of 2019," Vias stated. "This is partly due to a decrease in the number of trips by train as a result of teleworking."
Meanwhile, the use of electric bikes continues to increase year after year, from 3% of respondents using this method of transport in 2017, to 7% in the first half of 2022.