Anyone carrying out major renovation works in Flanders from next year will have to include the installation of a large cistern to collect rainwater in their plans, the regional government has decided in light of the increasing occurrence of droughts.
Belgium is experiencing longer periods of droughts — last month was the driest July on record since 1885 — of which the impact is becoming increasingly clear. As part of Flanders' New Deal, the region's plan to combat drought and water scarcity through investments in infrastructure, the government is looking to increase the number and volume of water wells.
"Every drop counts. This means that every drop must be collected and reused as much as possible," said the region's environment minister Zuhal Demir, who requested a proposal to ensure more and larger rainwater wells are installed as part of the construction and renovation of homes and other private and public buildings.
The rainwater that is collected in the well can be filtered and used to flush toilets, wash clothes, clean houses and cars or watering gardens. The government stressed that it should not be used for drinking, personal hygiene and washing dishes.
Expanding volume
Under current rules, the construction of a new single-family house requires the mandatory installation of a water well with a volume of at least 5,000 litres. There is also an obligation for the (re)construction of other buildings, which is proportional to the roof area (for an area larger than 100 m², the volume of the rainwater system must be 50 litres per square meter of roof area).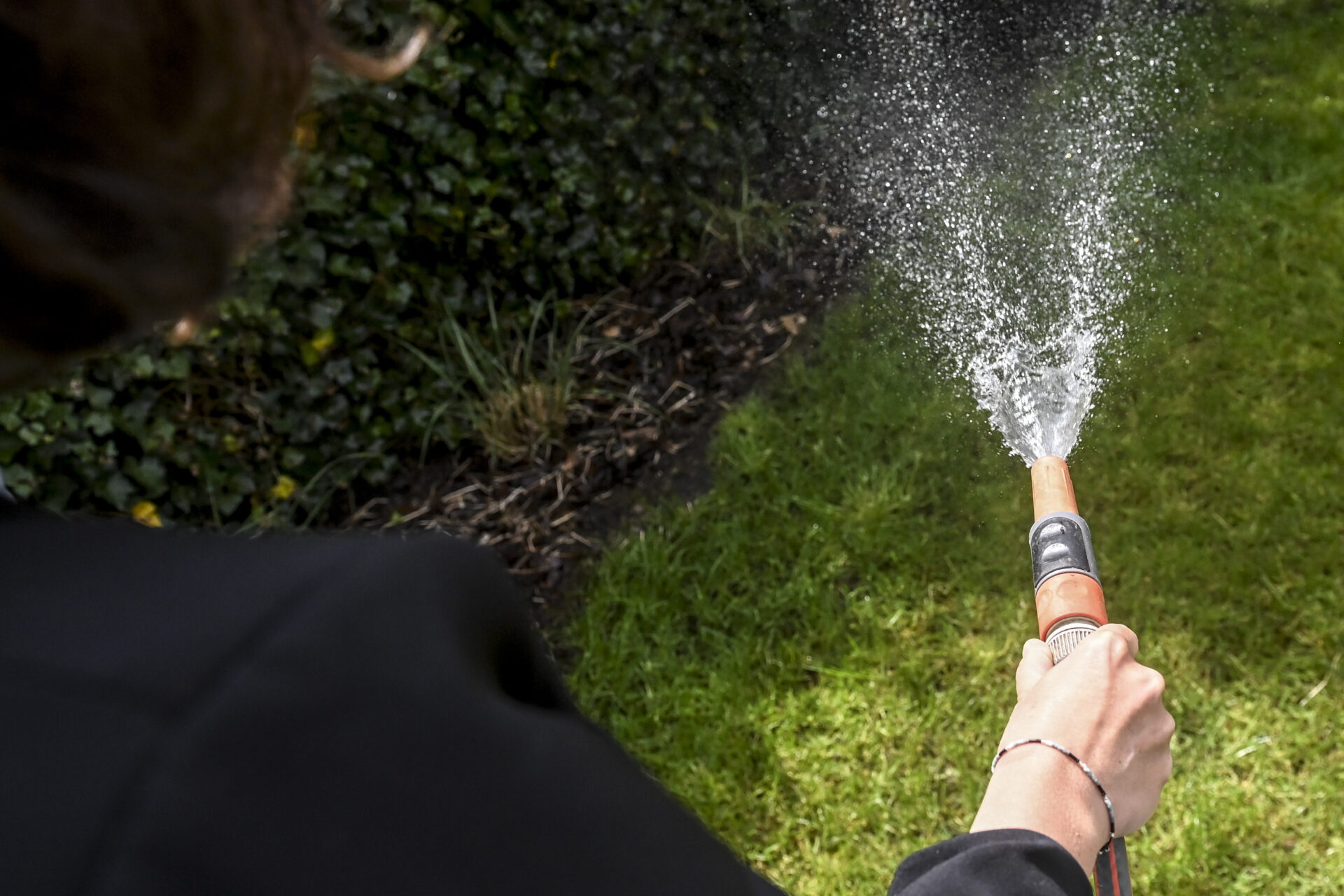 From 2023 onwards, rainwater wells will also become compulsory for buildings that are subject to major renovation work or where work is being carried out on the waste or rainwater systems, according to reports from De Morgen.
The volume of the well will also increase: buildings with a roof larger than 80 m² will have to put in a well of at least 7,500 litres, while buildings with a roof area of more than 120 m² must construct a 10,000 litre well.
Related News
According to Belga News Agency, water that can't be infiltrated on the building's own ground, it can be drained into an adjacent green area, regardless of the size of the surface area.
Demir stressed that, in light of increasing periods of drought, it is up to all governments in Belgium to set a good example. "Cities and municipalities must move away from the large grey, paved areas we see too often and must dare to choose unpaved, green and biodiverse areas that will also help with heating."
The new rules now go through a consultation round and a public enquiry, followed by final approval within the government. The ideal size of a rainwater well based on the size of a property can be calculated here.