The Ommegang show is a UNESCO world heritage event, which takes place annually in Brussels. Now, after a two year hiatus due to the pandemic, the event is back on 29 June and 1 July at the Grand Place.
A sort of medieval parade, the Ommegang celebrates the arrival of Emperor Charles the V and his son Phillip the II to Brussels in 1549.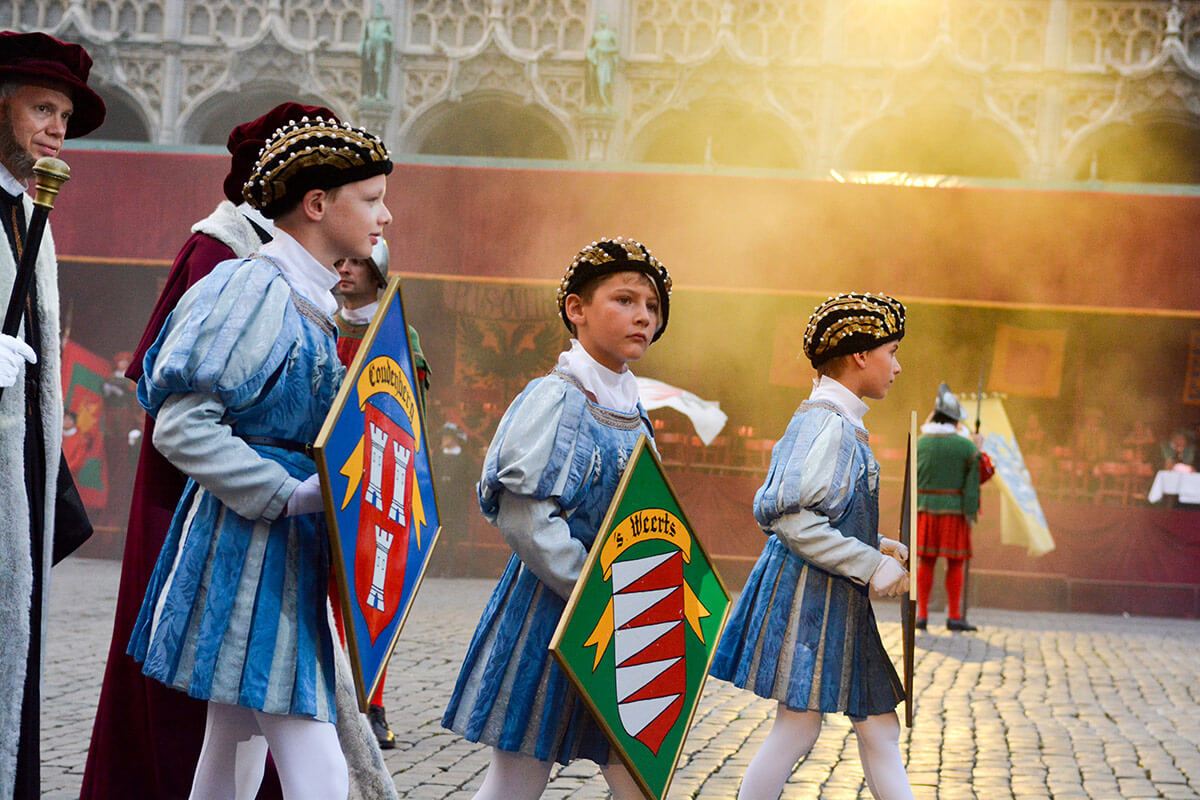 Belgian film producer Giles Daoust has staged the performance this year, bringing together 1,400 participants in stage costumes who will bring the story to life. Moreover, a barrel of an Ommegang beer tank will be reproduced based on sketches from the period.
French actor François Berléand will take on the role of herald for the 90th edition of Ommegang, while the cartoonist Nicolas Vadot will sketch the performance as it happens.
"I found it interesting to do the history of Belgium, which I know a little but not a lot," explained François Berléand in Le Soir. "I had a grandfather who was from the Liège region. As I get older, I'm interested in my roots and I thought it was nice to see a vintage parade that goes back in time…"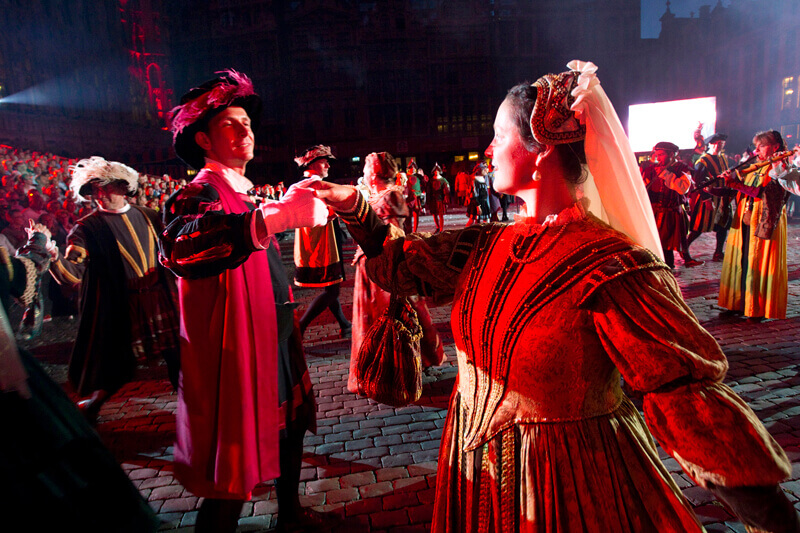 In addition to the 1,400 extras, the show displays dozens of horse riders, crossbowmen, archers and fencers. Magistrates and members of the Seven Noble Houses of Brussels, a Belgian aristocracy that still exists, will participate.
It is a historical show that preserves and celebrates elements of the show such as the Oaths of the Crossbowmen and the Virgin of the Victories.
Related News
The Ommegang became a UNESCO world event in 2019. Originating in the 14th century, the procession was revived in 1930.
Practical information
The show kicks off on Wednesday, 29 June and Friday, 1 July, but participants can go from 20:00. The procession will start from Parc Royale at 20:40 going through the streets of Brussels to end at Grand Place.
There will be a 'Renaissance village' in Parc Royale, where participants can access a renaissance market, equestrian jousting, knight fights and entertainment for kids as well as buy Ommegang beer and food.
Additional information here.