European leaders are set to gather in Brussels on 30-31 May at the European Council to discuss European defence and the collective response to Russia's war in Ukraine.
As a result, Belgian commuters travelling through the capital can expect severe disruption to their journeys, according to the Brussels Police. Security services will erect security perimeters around several key areas around the city and traffic will be severely restricted in certain areas.
Areas around the building of the European Council will be particularly affected. Security perimeters will be erected near the Schuman roundabout, at 101-143 rue Froissart, and on Rue de la Loi, between the Schuman roundabout and the Residence Palace.
Related News
Certain roads in the surrounding area will be opened only to local traffic, notably Rue Archimède, Avenue de Cortenbergh, Rue de la Loi, Avenue d'Auderghem, and Rue Breydel.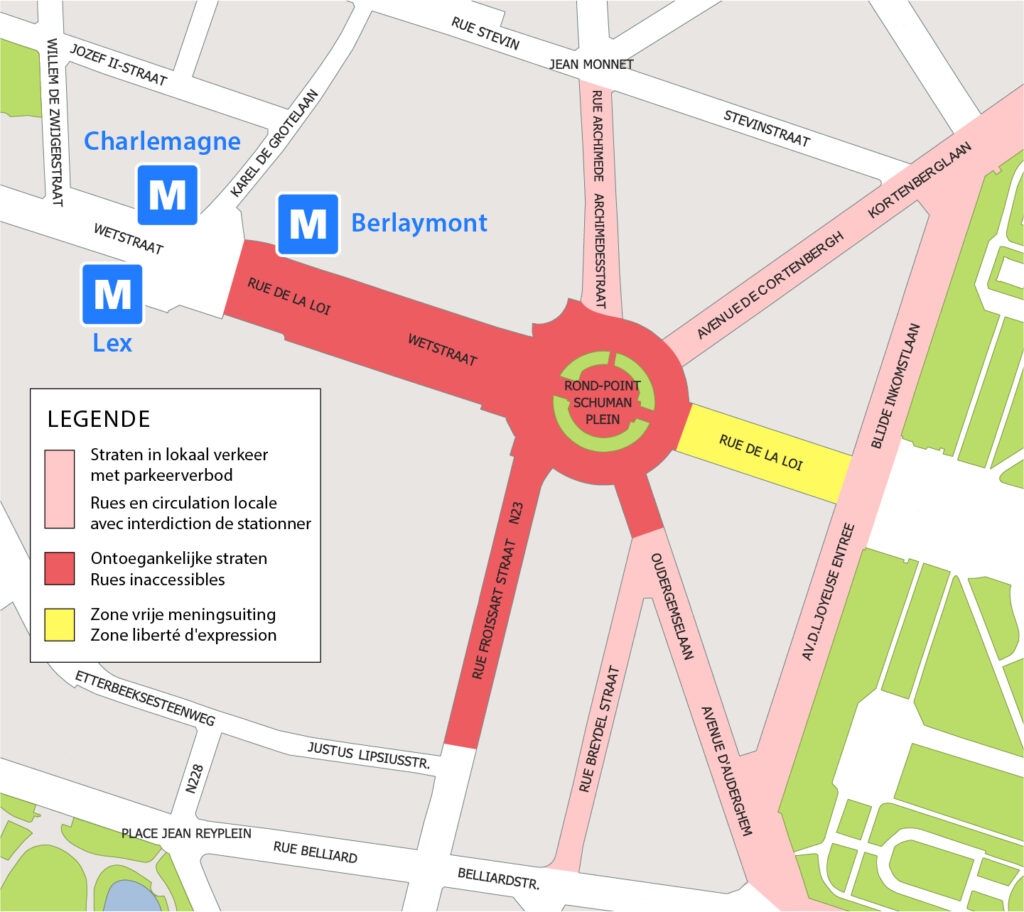 Traffic, parking, and the leaving of bicycles will be strictly prohibited within the security perimeters and on local traffic-only streets, as well as the Chaussée d'Etterbeek, rue Van Maerlant, and rue Belliard.
Traffic in the centre of Brussels, especially in and around the Schuman and Etterbeek stations, is expected to be heavy. Motorists are advised to avoid travelling to these areas, wherever possible.