Bringing the Brussels Airlines destinations in Sub Sahara Africa to 17, the airline reopened flights to Conakry (in Guinea) and Ouagadougou (Burkina Faso) on Saturday 11 June, after two years of absence.
The airline will fly to the two locations three times a week on an Airbus A330, according to a Brussels Airlines press release.
"This is an important step that once more confirms our important role as a gateway between Europe and Africa," Philippe Saeys-Desmedt, head of sales Sub Sahara Africa for Brussels Airlines and Lufthansa Group, said in the release.
Related News
The destinations were initially cut from service two years ago due to the Covid-19 pandemic.
Before that, Brussels Airlines started flying to Conakry for the first time in 2002, the airline's first year of operations. The city, located on the coast of Guinea, has a population of 3,5 million. Similarly, Ouagadougou, often referred to as "Ouaga," houses 3 million inhabitants.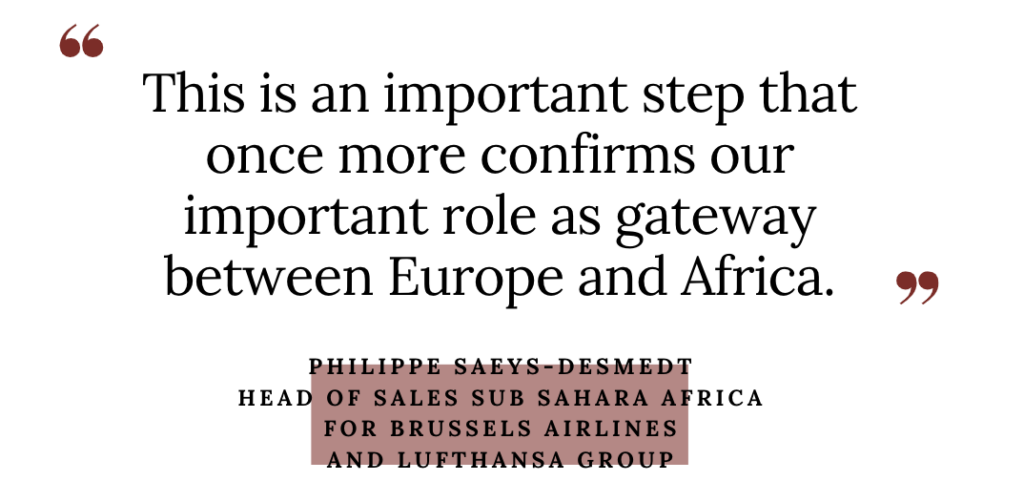 Flights from both destinations offer an early morning 05:00 arrival to Brussels, to allow for connections to the rest of Europe and the United States.
"I am delighted to see the planes with the colours of Brussels Airlines crossing the sky of Burkina Faso again and more particularly, treading the ground of the international airport of Ouagadougou," said Jean-Jacques Quairiat, Ambassador for Belgium in Burkina Faso. "This new offer should boost economic exchanges between our two countries."
This reopening of flights comes during a time of strikes notices and flight cancellations to account for employee demands.