An exhibition, "Unfolding Landscapes - Landscape and Poetics in Contemporary Ukrainian Art," is currently open at the Art & History Museum located in the Cinquantenaire Park in Brussels. Free of charge, it features more than 80 works presented by 42 Ukrainian artists and collectives working in the fields of painting, drawing, sculpture, installation and video. The exhibition is open through Sunday, 18 September.
Most of the exhibitors experienced the cultural transition from Soviet to Ukrainian identity. The exhibition, conceived before Russia's invasion of Ukraine on 24 February, provides an insight into how artists relate to their culture and its recent developments.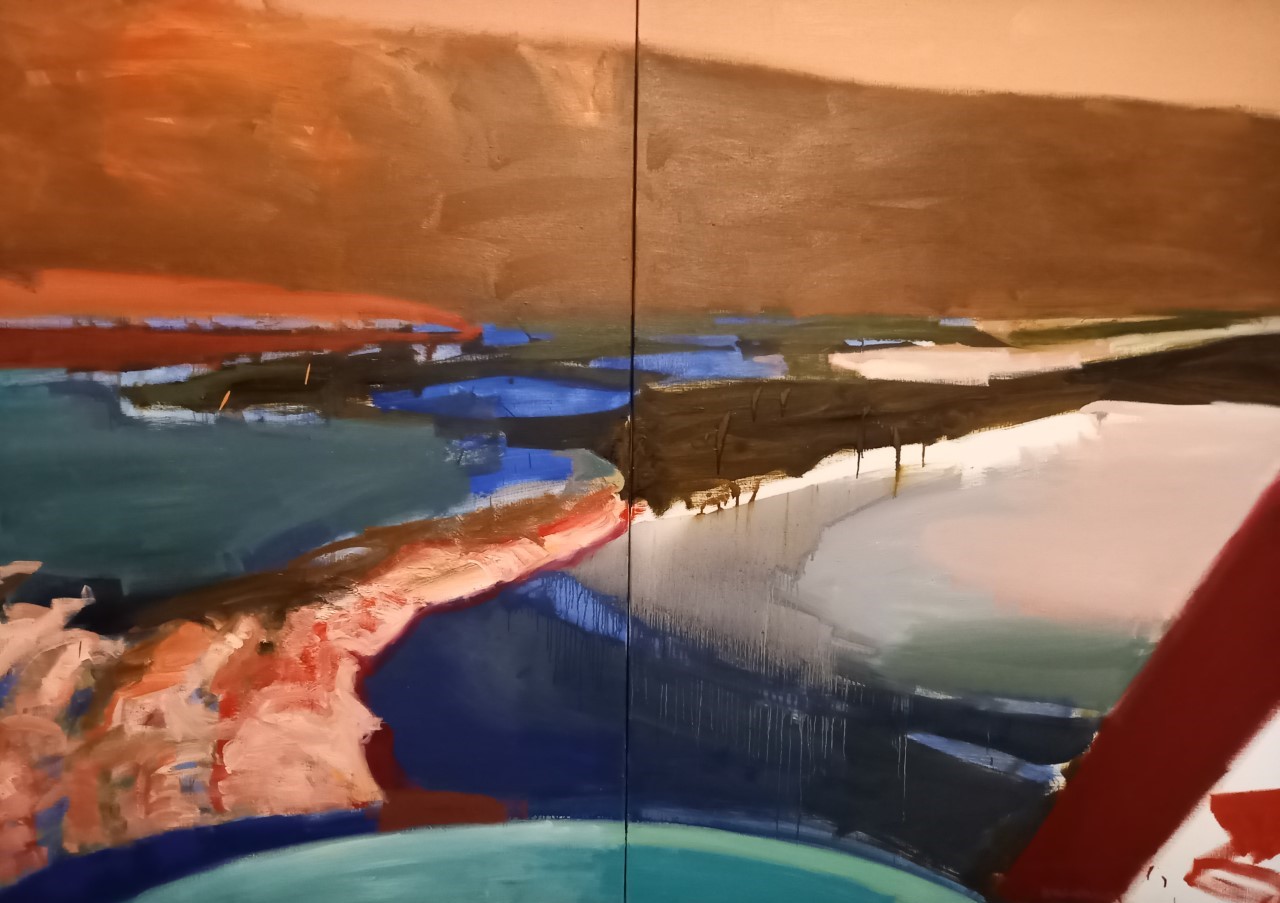 Finishing an international tour at the Silkeborg Bad Art Centre in Denmark in May, the war, then already underway, prevented the works from returning to Ukraine. The European External Action Service, the Art & History Museum, and the non-profit organisation Horizon 50/200 then decided to join forces to present the project in Brussels.
Related News
"We want to show the diversity of the Ukrainian landscape, both literally and socio-culturally," Ukrainian art curator and historian Natalia Matsenko said. "Today, under the conditions of a brutal war of great magnitude, for every Ukrainian, the landscape is not just an environment or a view from the window, it is a piece of his heart. And for each of these pieces, we fight desperately."
"We are fighting for our culture. The language of culture is a universal culture," she added.
The holding of the exhibit in Brussels is of particular importance as it is a sign of support for Ukraine's prospect of membership of the European Union, which was granted on 23 June.
"Before the military invasion of Ukraine, my project was just a lyrical dedication to the older generation," artist Elena Subach said. "These days, the project represents another opportunity to show the world this country and its people, their beauty, uniqueness and fragility."