Occupiers of the the Church of Saint John the Baptist at the Beguinage in the centre of Brussels must vacate the premises by 17:00 on 28 February, according to a press release from the organisation House of Compassion.
Around 100 undocumented residents entered the Beguinage church at the end of January last year as part of a political action.
"These were undocumented workers who had worked here for many years, usually in situations of severe exploitation. Covid had seriously deteriorated their living conditions," House of Compassion explained in its statement.
"Recognising their cry for dignity, we tolerated the occupation. We couldn't accept it, because with Covid, even religious services with more than 15 people were impossible. We indicated that – in our opinion – they would definitely not get everything they wanted."
Nevertheless, the organisation said they thought the undocumented people's occupation of the church might put "the inhuman situation in which they live back on the political agenda."
Government refused to cave to hunger strikers
But after negotiations between immigration services and the undocumented church occupiers, including hunger strikers, a judge ruled that there would be no special treatment for the processing of the undocumented migrant's requests for legal residency.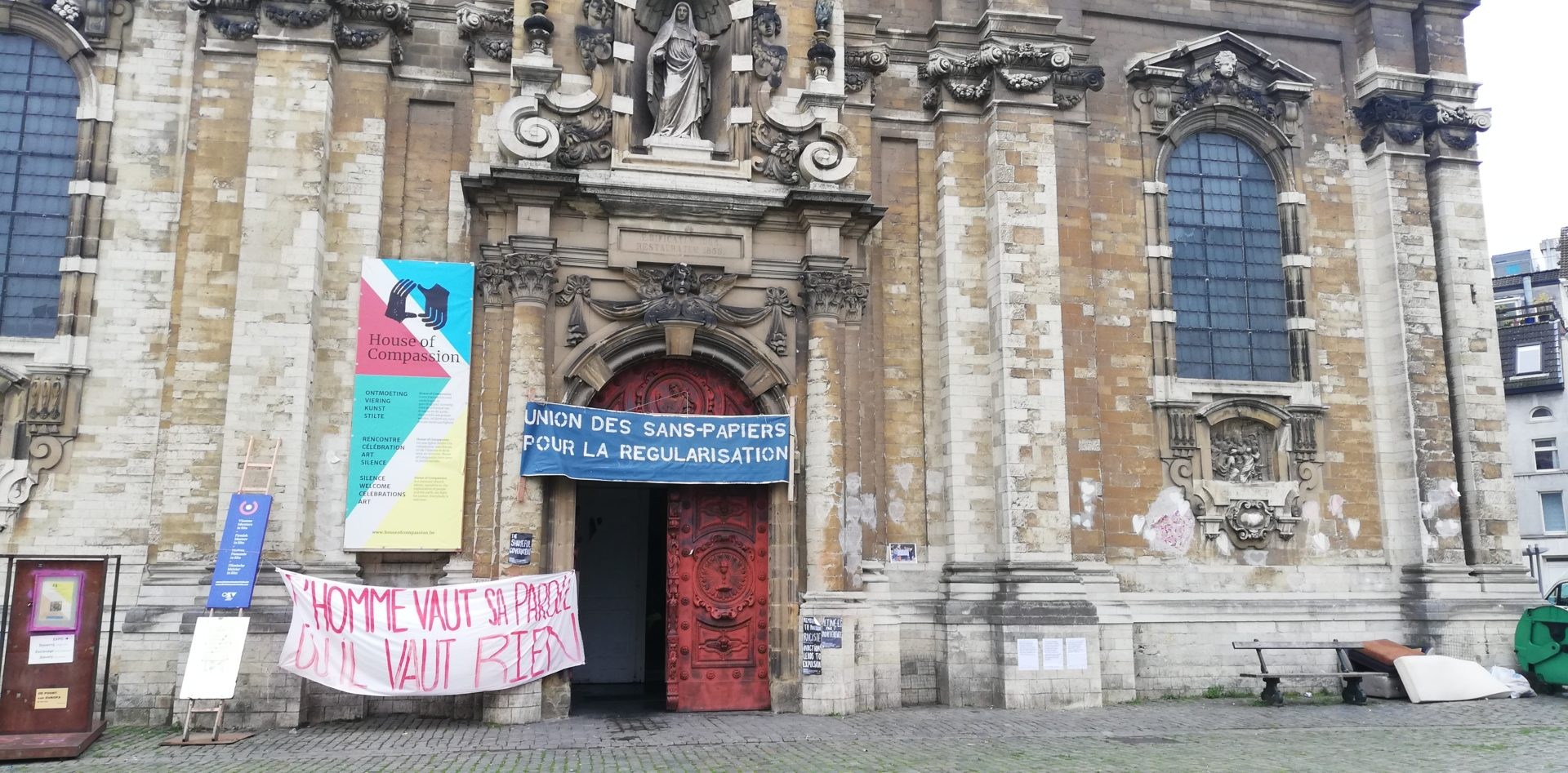 In the meantime, several of those requests were reviewed through the regular channels and ultimately rejected.
"Today, we feel very disappointed when we see the number of negative responses, even for people who we thought had excellent cases," House of Compassion said.
Related News
The church has repeatedly asked protestors to leave, but now has a court's backing. Most of the occupiers have already vacated the church, and some moved into an empty building in the centre of the capital in January as a solution "after damage and deteriorating living conditions in the church," Belga News Agency reports.
About 20 people remain and are homeless, but House of Compassion says they cannot continue to use the church for shelter.
"This is absolutely not the purpose of the church and, as you can read, it is even less suited to it!" the organisation said in a statement. "Moreover, we know from experience that such situations can also become dangerous and therefore very counterproductive."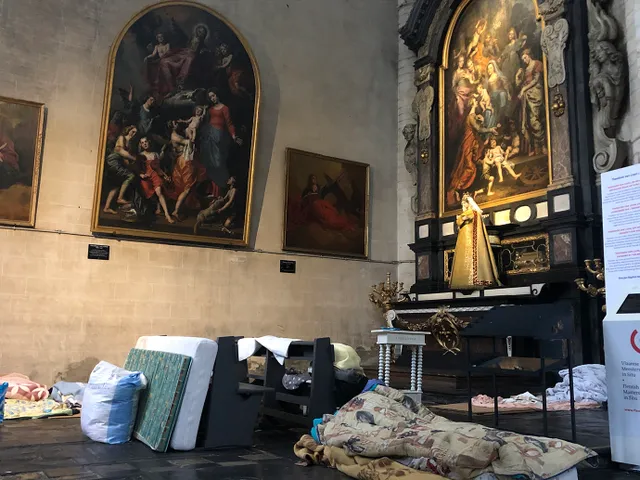 Renovations to follow eviction
All remaining activists have been asked to vacate the church, after which the building will undergo a thorough renovation and then reopen.
"Let it be clear: this is in no way a sign that we want to dissociate ourselves from the struggle of people without legal residence for a more humane asylum and regularisation policy," House of Compassion wrote.
"In the past, we have already asked them twice to leave the church because it was no longer safe or appropriate for political action. We were no less in solidarity with them after that. Today this will not be the case either."