Brussels municipality Woluwe-Saint-Lambert is the first in Belgium to employ "neighbourhood caretakers" who assist people in need of help to enable them to live at home independently for longer.
Many fragile people in Belgium, including seniors and other vulnerable groups, are not able to do their own shopping, cook or maintain their house. Now, neighbourhood caretakers (BCQs) deployed by Hoplr, can assist these people with help from the local network so they don't have to move to assisted living facilities, where availabilities are scarce.
"We believe in the potential of the neighbourhood for vulnerable and less mobile people, the elderly in particular. For those who cannot rely on friends or family, the neighbourhood is an important network," Jennick Scheerlinck, Founder and CEO of Hoplr BCQ, said.
"The more numerous the threads within that social network, the smaller the mesh of the social safety net. In this way, we can ensure that people can continue to live at home independently for longer."
Related News
Aside from not being able to complete everyday tasks, an increasing number of vulnerable people suffer from feelings of loneliness. This particularly affects the elderly, but also the long-term sick, of whom almost a third always or usually feel lonely.
Using social capital of neigbourhood
With the aim of letting seniors live at home at least three years longer before they need medical or professional help, the BCQs provide solutions for all these problems.
In Woluwe-Saint-Lambert, more than 50 inhabitants have already expressed their wish to receive help from the two new neighbourhood concierges who recently started working there.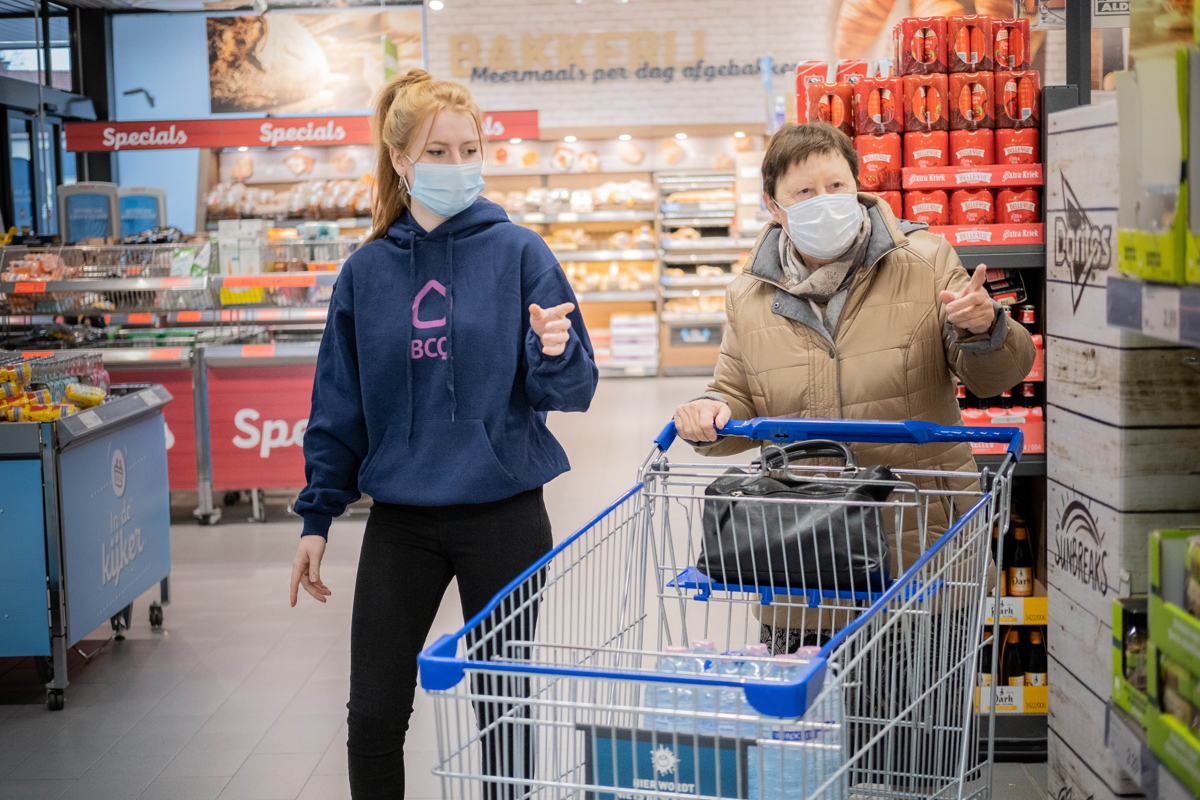 They have informed them of their needs and based on this information, the BCQ enlists neighbours to, for example, mow the grass of people who have difficulty walking, help people with IT administration or simply have a coffee with people who feel lonely.
Relatives who are caregivers, busy parents and new neighbourhood residents can also use the platform. Soon, neighbourhood concierges will also be launched in Aalst and Molenbeek-Saint-Jean, within the framework of the "Caring Neighbourhoods" projects of the Flemish Government.