In order to accommodate the increasing number of pupils, plans for the renovation of the Royal Conservatory of Brussels have been approved by the Royal Commission for Monuments and Landscapes and were revealed at a press conference on Wednesday.
The building is currently in an advanced state of decay, as Conservatory director Jan D'haene points out: "Anyone who has ever even been to the Conservatory knows that the building is completely worn out. This major renovation is necessary for the safety of everyone who works or studies here."
D'haene also calls attention to the current lack of heating and sanitary facilities that need to be addressed. Flemish minister of Education Ben Weyts concurs: "We have to acknowledge that the current condition of this building is a disgrace."
Consequently, a total of €75 million will be spent "turning this eyesore into a beautiful building."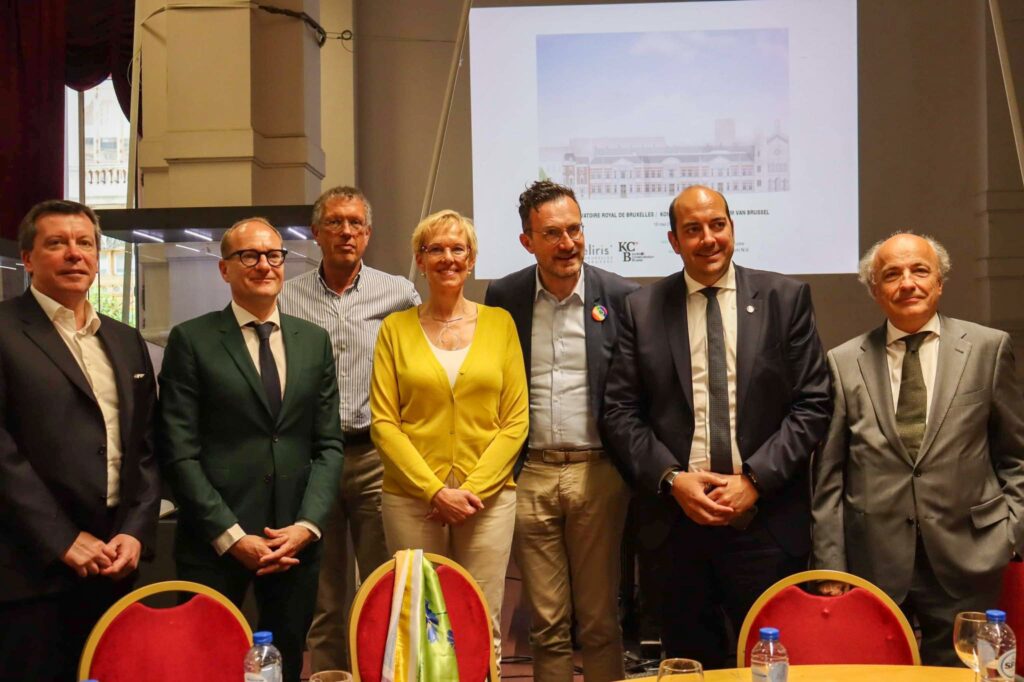 The costs will be shared between the Federal Government (€20 million), Beliris (€15 million), and the Flemish and French language community (€20 million each).
Restoring former glory
The design team now set up several ambitions, such as the goal to restore Brussels' heritage.
The Conservatory, designed by the architect Jean-Pierre Cluysenaar, will be completely restored, bringing it in line with modern standards that include adaptable, high-performance acoustics.
"This piece of heritage is in a unique location between the Palace of Justice, the Parliament and the Royal Palace; it sits on the axis of democracy," said State Secretary Mathieu Michel. "It is important to restore it."
Two new concert halls, music classes and a rehearsal depot will also be integrated into a new building.
The space that's left on the ground floor of the Cluysenaar building will be used for the library (also known as the "Soul of the Conservatory") and the knowledge centre.
Renovation works are due to start in 2024 and should be completed in 2028.