On the occasion of the Tram Museum's 40th anniversary on Sunday 22 May, 40 historic trams and buses will be cruising through Brussels, giving people the chance to discover the city in a new way.
The Tram Museum on Tervuren Avenue in Woluwe-Saint-Pierre is celebrating its 40th anniversary, and for this occasion, public transport operator STIB is inviting enthusiasts and the curious to rediscover its lines upon classic trams and buses.
Between 11:00 and 18:00, trams that ran in the 20th century will replace the ordinary vehicles on tram lines 39 and 44; buses that passed through the city in the 1950s will take to the roads alongside part of the lines, giving travellers a memorable journey.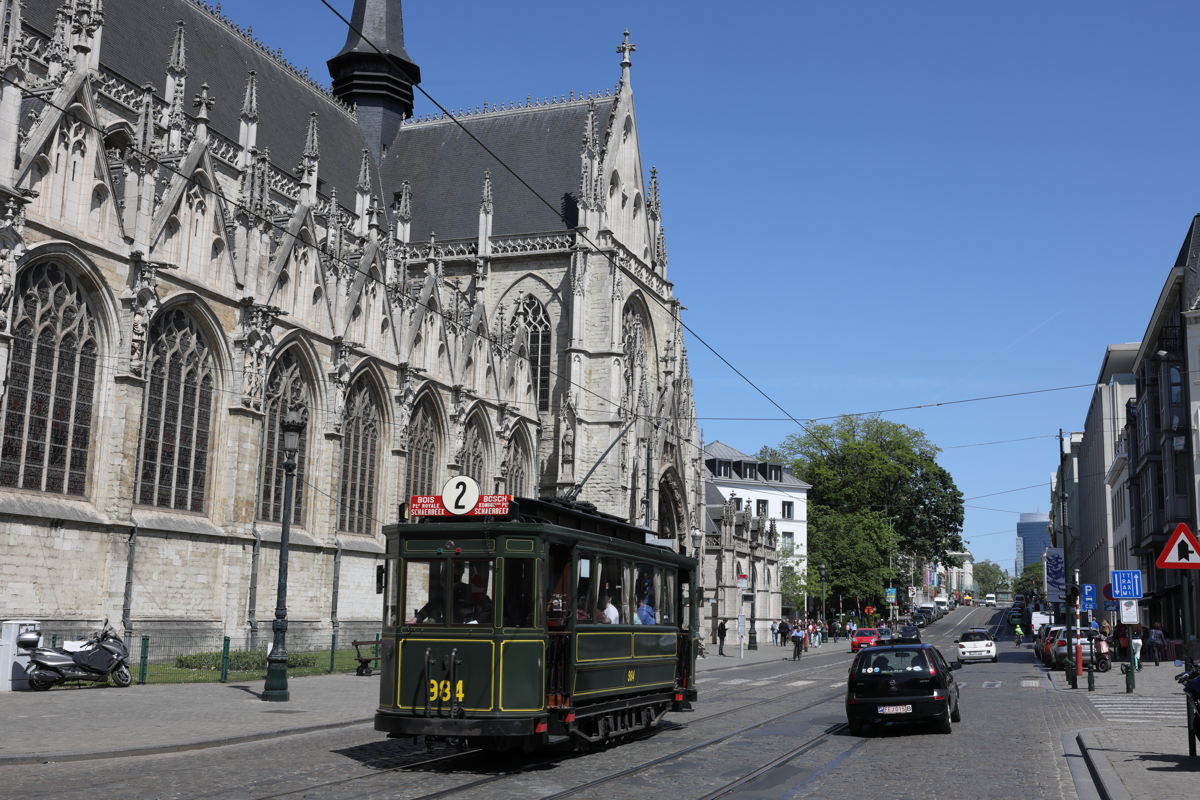 "Passengers will be able to board the historic vehicles for free. The other vehicles on the network are accessible at the normal rate," a statement from the company read.
The line names that the old vehicles follow will temporarily be renamed to "create a link with lines that used to run here, and to avoid any confusion with the current lines of the STIB network."
While the current STIB tram models will run between Voot and Ban Eik, via Stockel and the Tram Museum (numbered 160 on Sunday), various historic trams, from Belle Époque trams to trams with "flèches" — a stick that connects the tram to the overhead wire — will take to the tracks on other parts of the line, as shown in the map below.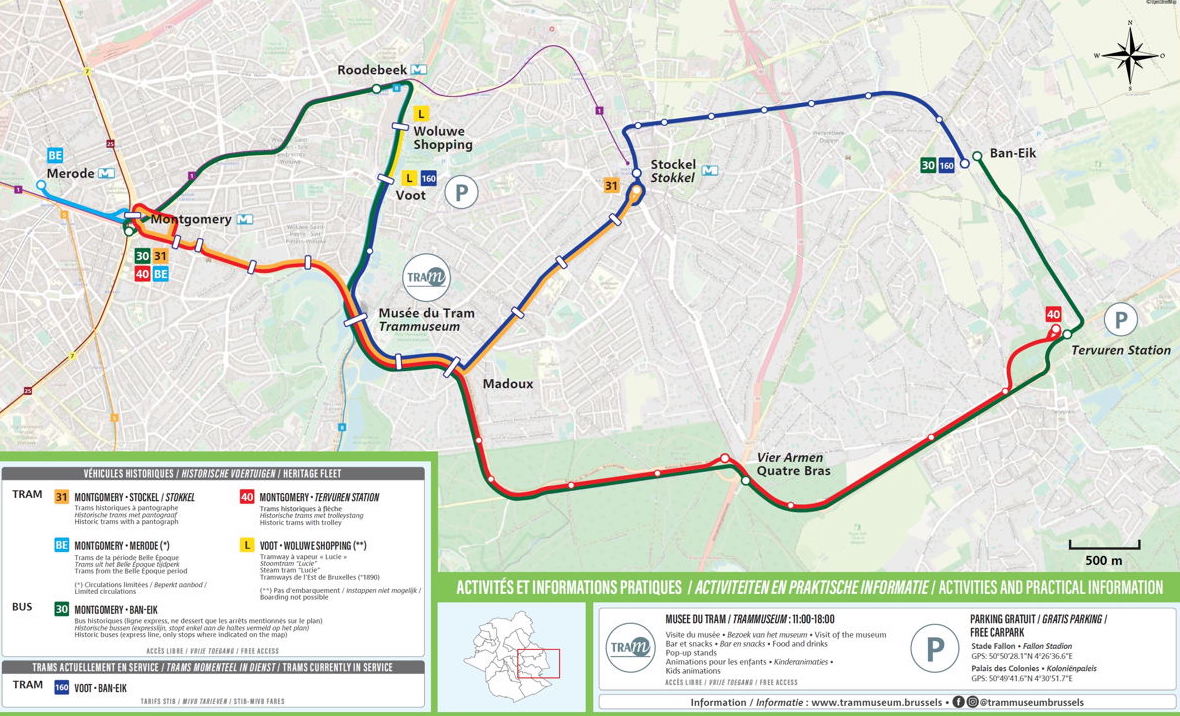 Steam tram from another era
For the anniversary occasion, the return of "Lucie", a steam tram from the 19th century, to the streets of Brussels will also take place. Dating from 1890, it was operated by the "Tramways de l'Est de Bruxelles," and finally left for the United Kingdom in 1987.
"The return of the vehicle for the 40th anniversary of the museum is an exceptional event," a statement read.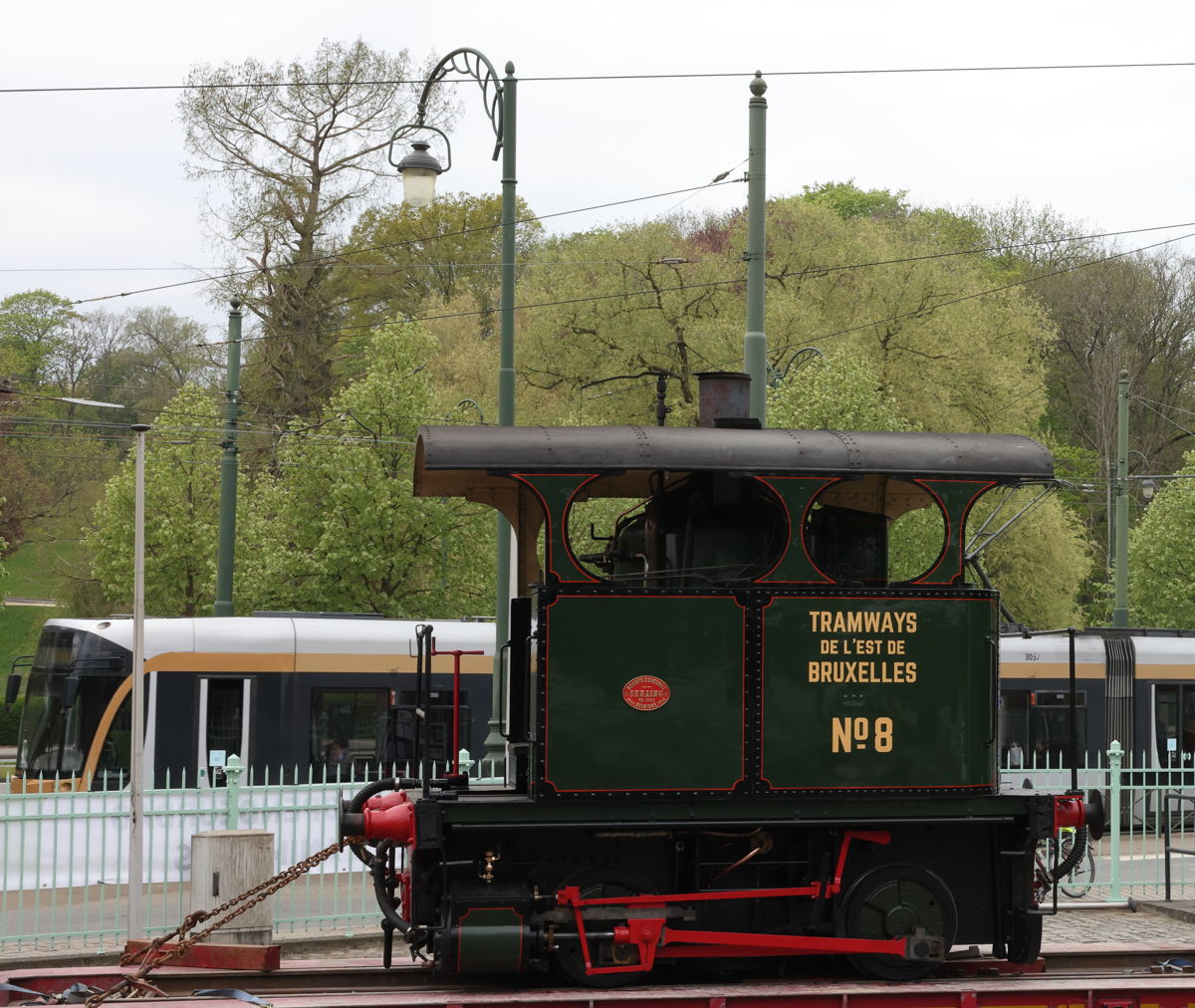 Although passengers won't be able to board this locomotive (since it won't have a carriage), it will run on 22 May on a section of line 8, in front of the Malou castle, in Woluwe-Saint-Lambert.
Finally, admission to the Tram Museum itself – founded in 1982 by STIB employees to showcase the rich historical heritage of Brussels public transport – will be free on Sunday.
Related News
In its collection, the museum has some 130 vehicles, from horse-drawn trams to the double-decker buses much beloved by singer Jacques Brel. 90 of these are currently on display, along with a large number of old objects relating to public transport.
"Besides the impressive collection of vehicles and objects, visitors will also be able to discover the new generation tram (TNG), the latest addition to the STIB fleet."
All information about the old vehicle rides and the museum is available on the museum's website.