During the four-day Urban Sessions event, the largest urban sports festival ever organised in Belgium, the Brussels commune of Schaerbeek will be at the centre of the action sports world.
The event will include an extensive sports programme with competitions, demonstrations and initiations of the most daring action sports, including BMX Freestyle — of which the international UCI World Cup will be the highlight of the event — as well as Parkour and Skate.
"The organisation of this World Championship 2022, as well as these new Olympic sports disciplines, is, without doubt, a unique opportunity to let the Brussels Capital Region shine on the international sports scene," said Sven Gatz, the Brussels Finance Minister.
Some 25,000 visitors are expected to attend the first edition, which will take place from 30 June to 3 July in the Josaphat Park in Schaerbeek.
Street art and food, as well as music, will further add to the urban festival atmosphere, making the event "the ideal kick-off for the summer holidays" for people of all ages.
The youngest visitors can even show off their cycling skills in the kids' village, while adult visitors will get a chance to taste the beer specially designed for Urban Sessions, a fresh Cold IPA produced by the local Brussels Beer project named after the Parkour move Devil Drop.
World-wide talent
The main attraction of the event is the international UCI BMX Freestyle World Cup, during which top athletes — including Olympic BMX freestyle champions Charlotte Worthington, Logan Martin, Declan Brooks and Belgian champion Kenneth Tancré — will compete on Belgian soil for the first time.
"Urban Sessions is an extremely positive event for Brussels. It puts our capital on the world map of BMX," Valérie Glatigny, Minister of Youth, Sports and the Promotion of Brussels, said.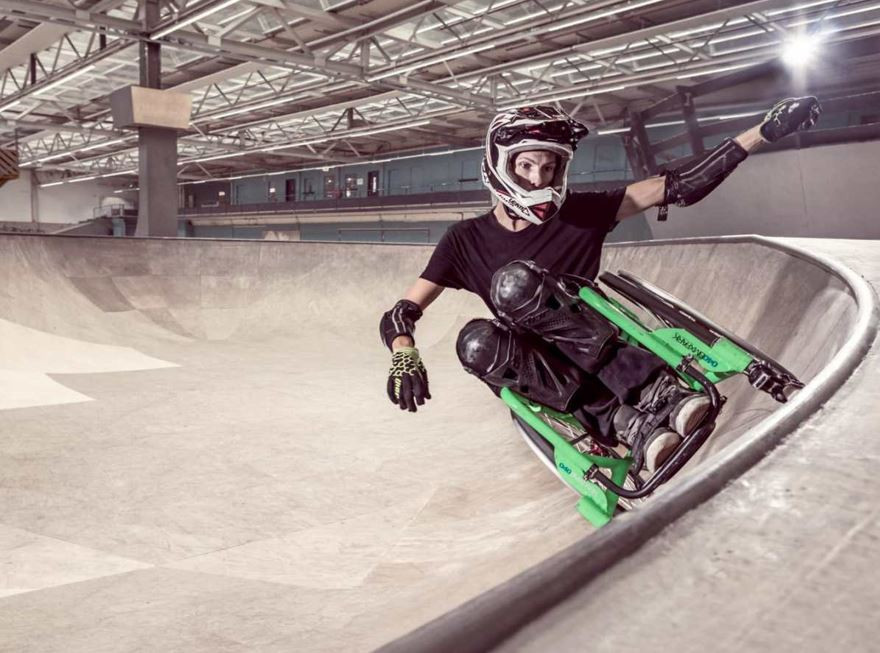 However, the event will also include various other urban sports, from Parkour to new Olympic disciplines such as skateboarding and breakdance, and wheelchair sports WCMX. The event is expected to put Schaerbeek on the international sports map, but also to offer opportunities for locals.
"We want to give the young people of Schaerbeek the opportunity to come into contact with the greatest athletes in the world and to learn new sports disciplines or vocations. Who knows, maybe thanks to Urban Sessions, we will see some future champions being born," Thomas Eraly, Schaerbeek's Alderman for Sport, said.
The event is free and accessible to visitors of all ages through its diverse programme, however, registration is needed ahead of the event via the organisation's website. Find the full programme here.