After more than 30 years in the market, McDonalds has announced that it will fully exit the Russian market, according to a company press release.
The first McDonald's restaurant opened in the country back in Soviet times, with the first location on Moscow's iconic Pushkin Square in 1990. Back then, hundreds queued for hours outside of the restaurant for a taste of western, fast-food flavours.
Russia's invasion of Ukraine, it seems, has pulled Russia fully out of the Western sphere, as some of the largest and most recognisable brands flee the country.
Before Russia's invasion, there were more than 850 branches of the American fast-food giant in Russia.
$50 million a month for closures
In the space of just a few months, however, McDonalds closed the majority of its restaurants in the country and began preparations to leave the market. A decision which has cost the company around $50 million a month since 8 March, according to CFO Kevin Ozan.
McDonald's states that the "unpredictable operating environment" and the "humanitarian crisis caused by the war in Ukraine" were not consistent with the company's values and made their business "no longer tenable."
Some McDonald's locations in Russia are, indeed, still currently operating in Russia. These are franchisee locations, owned by private owners.
McDonald's will now embark on selling its privately owned locations to local buyers and "de-Arching" restaurants that are held by franchisees. This means that they will no-longer be able to use the company name, logo, branding, and menu. McDonald's will keep its trademarks within the country, likely to prevent their use by former franchisees.
While McDonald's seeks buyers for its business, all its employees will continue to be paid by the company.
"We have a long history of establishing deep, local roots wherever the Arches shine," said McDonald's President and CEO Chris Kempdzinski. "However, we have a commitment to our global community and must remain steadfast in our values. And our commitment to our values means that we can no longer keep the Arches shining there"
McDonalds expects to pay $1.2-1.4 billion for the sale of its locations, which will write off some of its investments and foreign currency losses.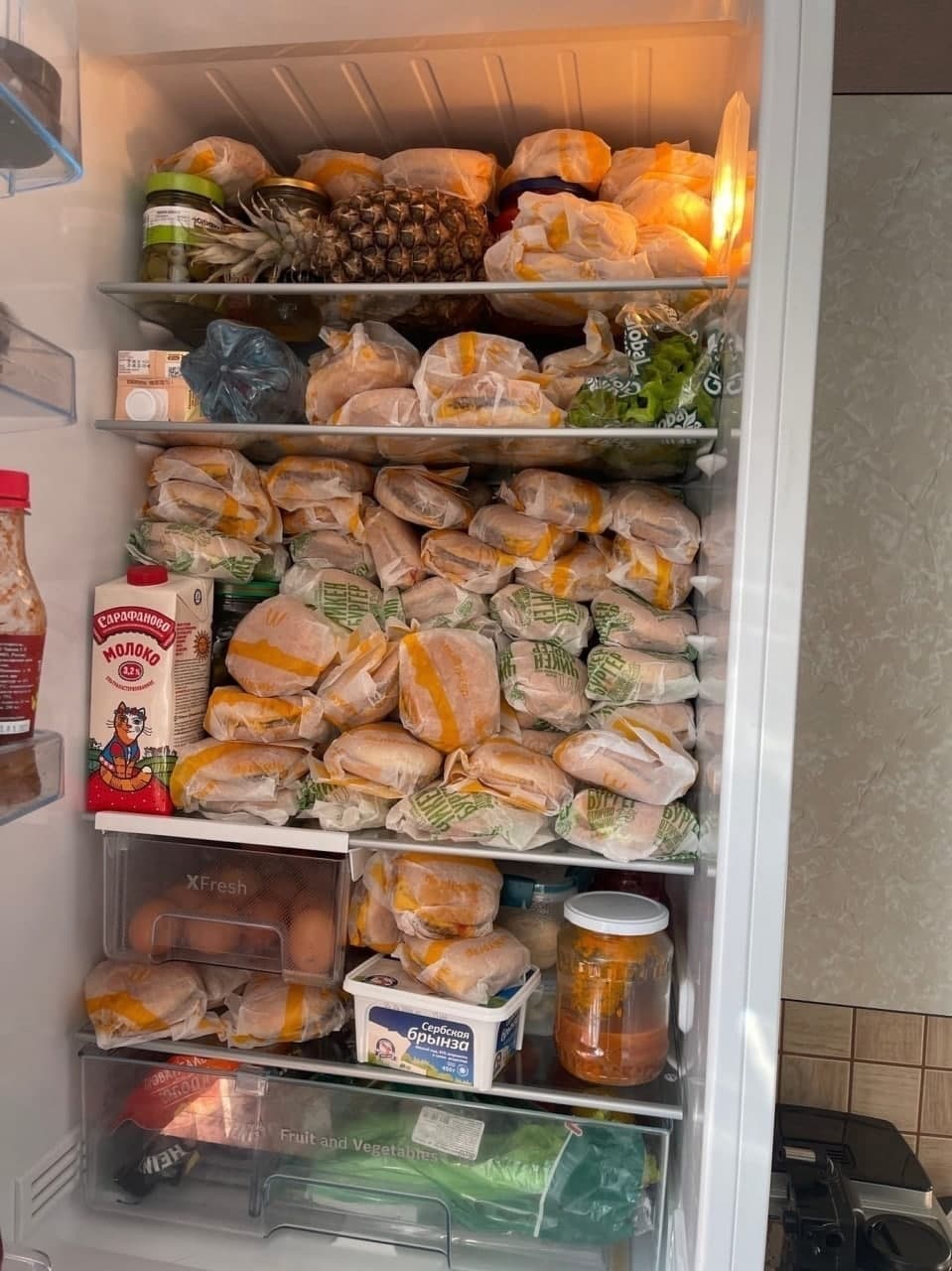 Images posted online upon the announcement of the suspension of most McDonald's locations on 8 March showed Russians stocking freezers full of Big Mac's and other junk food in anticipation of the company's full withdrawal from the market.
Related News
Fast food will not disappear entirely for Russians, as the restaurant locations will be bought up by local businessmen. A trademark of "Uncle Vanya" restaurant, using a slightly inverted McDonalds logo made to look like the Russian letter V, has already been registered in Russia.
Much of the ingredients and suppliers used for McDonald's in Russia are provided domestically, meaning that future McDonald's inspired restaurants may be able to replicate some of the traditional McDonald's taste.