In 2021, the sale of electric vehicles exploded, but the availability of raw materials, such as lithium needed for high-capacity batteries, is declining, according to the International Energy Agency's annual report on 23 May.
In total, 6.6 million electric vehicles (EVs) were sold worldwide last year, half of them on the Chinese market. Across the world, EV sales have doubled: 10% of new registered cars are now electric powered.
In the first quarter of 2022 alone, this trend accelerated with two million new vehicles being sold, 75% more than the year before.
Many countries even offer subsidies or public funds in order to encourage the switch, such as Belgium: electric vehicles are exempt from annual road tax and registration tax in the country. Regional and local governments also offer tax incentives and discounts for EV purchases, and for company electric vehicles, there is even up to 100% tax-deductibility.
Increased global demand
To keep up with demand, manufacturers have rapidly expanded their production. Around 450 electric vehicle models are now available for sale, more than five times as much as in 2015.
This rapid increase in production, however, as well as the ever expanding consumer demand, has had wide-reaching effects on the availability of important raw materials used across the supply chain.
"Governments, industrialists, and investors must remain vigilant and creative to avoid supply problems with essential minerals," IEA Executive Director Fatih Birol warned the industry in a statement.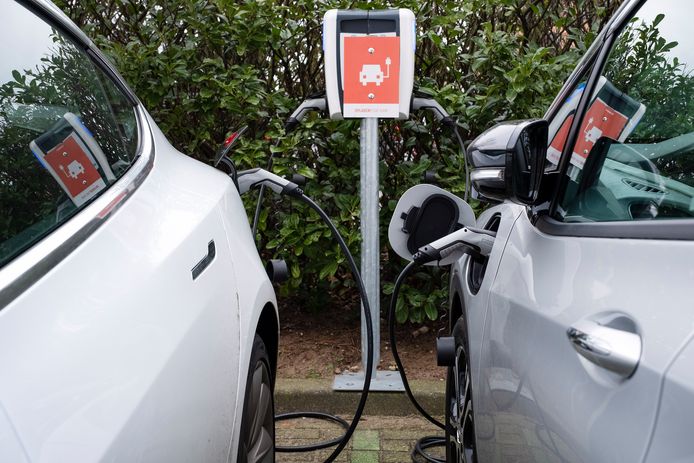 Growing lithium needs
In 2008-2018, annual production of alkali lithium metal in major countries increased from 25,400 to 85,000 tonnes, driven by its use in electric vehicles. The majority of this comes from Chile, Australia, Argentina and China.
Lithium mining is extremely harmful to the environment. Extensive production leads to severe water table loss, destabilisation of the soil, loss of biodiversity, increased river salinity and contaminations by toxic waste.
In order to keep up with demand, the IEA states that lithium supply should be increased by six by 2030, to up to 500 kilotonnes. This will require the opening of 50 new, polluting, mines.
Related News
Unlike China, which produces most of its electric batteries domestically, Europe must import much of its natural resource needs from abroad. With around 25% of global electric car production based in Europe, this exacerbates the need for heightened national battery production capacity.
"The European and American governments have made strong commitments to develop battery production capacities, but the majority of the supply chain should remain Chinese until 2030," the report noted.
In order to preserve lithium reserves, upon which according to Nobel Prize winner M. Stanley Whittinghem the world will be reliant for the next 10-20 years, Europe must work towards alternative battery technologies, recycling and incentives towards the purchase of smaller vehicles.
Prices on the up
The price of materials used in batteries have also recently increased due to the war in Ukraine and Covid-19 lockdowns in China. Shortages of other materials used in the production of vehicles, such as semiconductors, have also placed strain on the industry.
In turn, the price of electric vehicles has risen sharply. Tesla's cheapest standard range vehicles are now 23% more expensive than in February. Rivian increased the price of its R1T EV by 21%.
These price hikes may forestall the transition away from petrol vehicles. In order to prevent this, the IEA report recommends an increase on taxes on traditional vehicles, all while reducing existing subsidies for electric vehicles, so as to stabilise demand.
It also recommends extended subsidies to trucks and buses and developing a larger electric vehicle charging network.