What would France do if Belgium banned the French language?
It's a curious question and one that you could ponder for hours, if you were so inclined and had time to kill. Yet it's also one of those conundrums that has little bearing on reality – more a test of one's creative capabilities than a question pertinent to the current state of international affairs.
Obviously, the notion of Belgium outlawing French is inconceivable: the language is so baked into the country's DNA that it would be like cutting your legs off. The briefest moment of "Ok, but what if?" only highlights the absurdity of the proposition, it's simply for the birds.
Wild notions such as these inevitably lead one to question the thinking behind it – in this case, Russia's Foreign Minister Sergey Lavrov who attempted to present Russia's aggression in Ukraine as a valid comparison to Belgium ridding itself of its francophone community and culture.
Of course, Kremlin officials aren't known as the shining light of reason and restraint, their bombastic statements aren't supposed to be taken seriously. Lavrov's comments would almost be risible, were they not the patent fabrications of an aggressor with the military might to obliterate any obstacle to their "liberation" efforts.
Crucially, Ukraine's spirited resistance forced Russia to go back to the drawing board and focus its campaign on the largely Russian-speaking Donbas region. But rather than winning the support of Russian-speaking residents, the attacks on the region have had quite the opposite effect. Those same people that Putin considers belonging to the "Russian world" are turning their backs on Russia.
Whilst Kremlin officials seek to distract us with zany speculations, it becomes all the more imperative that we put their fantasizing aside. After all, arguing with a fool only makes two.
Belgium in Brief is a free daily roundup of the top stories to get you through your lunch break conversations. To receive it straight to your inbox every day, sign up below:
Several national public sector unions will conduct a one-day nationwide strike action on 31 May, paralysing much of Belgium's key infrastructure, according to statements from several unions. Read more.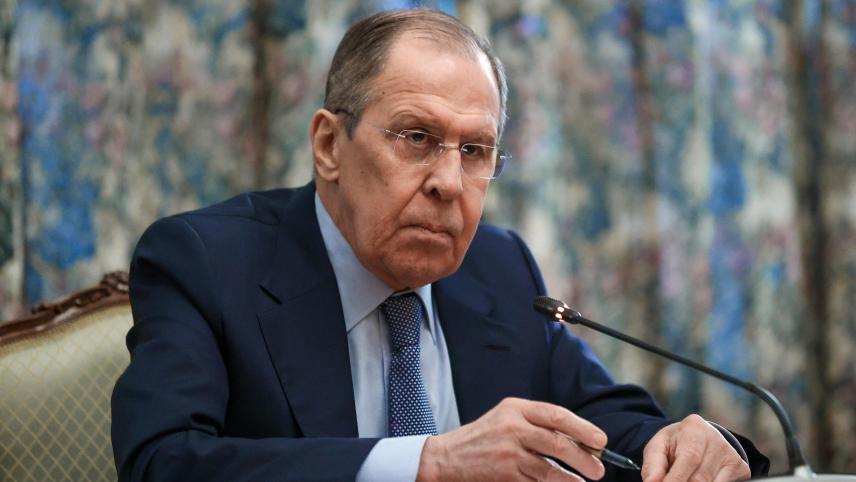 In a transparent attempt to drum up sympathy for Russia and its unprovoked ongoing invasion of Ukraine, Russian Foreign Minister Sergey Lavrov compared the situation to the longstanding language disputes in Belgium. Read more.
Many of us know the feeling of a mid-afternoon dip in energy, a creeping fatigue that has us reaching for yet another coffee or maybe something sweet to give the blood sugar a boost. Read more.
The hospitality sector in Belgium, which was heavily hit by the pandemic and restrictions put in place to curb infections, is taking big steps on the road to recovery, as the number of working days in the sector is rising again. Read more.
Belgians are increasingly choosing bicycles as their preferred mode of transport for daily journeys. Yet as popularity for bicycles grows, so does the number of thefts in Brussels. Read more.
Whilst a growing number of Belgians are opting for meatless diets, residents of Brussels are the most likely to go for a vegetarian meal compared to the rest of the country. Read more.
No bookings. Just turn up at the door and hope there is an empty table. The harbour bistro 't Werfje has been around for more than a century. Read more.