Cars are bad. The message has been drummed into us for years and each time the accompanying statistics become more sombre. It isn't just the emissions they spew out, the accidents they cause are more fatal, they bring urban mobility to a grinding halt, and they're noisy beasts whose growls put us on edge.
But though all the indicators make it clear that cars (at least in cities) are an illogical transport solution, breaking our attachment to this personal means of getting around requires more than a watertight argument. For many, cars are a way of life, a call to the open road and unlocking new horizons. For all their downsides, weaning ourselves off cars is a herculean challenge that calls for a total rethink of our daily movements.
Kick-starting a large-scale change in individual behaviour sometimes takes more than dangling carrots. Already, emissions charges and alterations to urban planning have made cities less accessible to cars. But sometimes you have to grab the bull by the horns and tackle the problem at the source.
To this end, an outright ban on vehicles with combustion engines seems incontrovertible. The measure won't be universally popular (as the vote in the European Parliament proved) but will, at last, send a clear message to the automobile industry.
The ban won't come into force until 2035, which is still some way off; critics will argue that this is waiting too long. However, getting this far at all is no small feat. And as previous EU climate objectives have shown, targets are often made more ambitious as infrastructure and innovation make it possible to exceed initial expectations.
Meanwhile, there is no shortage of incentives for alternative means of transport and people are gradually getting a feel for life on two wheels.
Could you get by without a car? Let @Orlando_tbt know.
Belgium in Brief is a free daily roundup of the top stories to get you through your lunch break conversations. To receive it straight to your inbox every day, sign up below:
Flanders aims to bring forward the ban on heating with natural gas by one year, making electric heat pumps compulsory in new buildings from 2025 instead of 2026. Read more.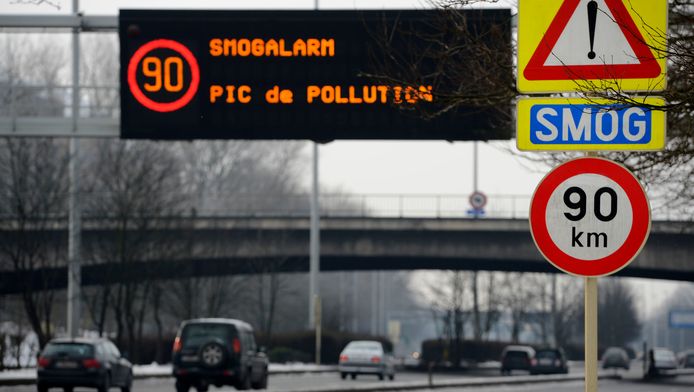 The time of petrol and diesel cars in Europe may soon be over after the European Parliament on Wednesday voted to end the sale of combustion engine cars by 2035. Read more.
During the height of the Covid-19 pandemic, a large number of services that ordinarily had walk-in appointments switched to requiring an appointment; this included car inspections, which led to long waiting times. Read more.
The Brussels universities VUB and ULB have been ranked among the 300 best universities in the world, according to the international Quacquarelli Symonds (QS) ranking. Read more.
Brussels company PermaFungi has developed a new type of mycelium-based wall insulating panel, which aims to reduce waste and provide a more sustainable alternative to traditional building materials, RTBF reports. Read more.
The number of drivers working for De Lijn who tested positive for alcohol at work has increased in recent years, resulting in ministers calling for increased checks. Read more.
The little town was once a glittering place where royalty and aristocrats went to cure their illnesses by soaking in copper bathtubs and drinking the almost undrinkable water that trickled out of several springs. Read more.