The death of Alika Ogorchukwu in Italy over the weekend is yet another shocking incident, which shines a light on a variety of difficult issues which remain pertinent to us all. Yet you'd be forgiven for not recognising the name; in fact, that has much to do with what makes his passing so grim.
In case you missed it, Ogorchukwo – a 39-year-old Nigerian working as a street vendor – was murdered on Friday in the centre of Civitanova, a city on the Adriatic coast of Italy. Shocking as this is, homicides are not out of the ordinary: Eurostat recorded over 4,000 in 2020 and most fail to register on national news, let alone focus international attention.
What makes this case stand out was the apparent apathy of bystanders who witnessed the beating in broad daylight, some filming it on their phones. "You're going to kill him like that," cries out one person in the video footage. But no one intervened.
It's a damning episode that raises uncomfortable questions about society and racism that remains embedded in much of the world – often closer to home than we would like to acknowledge. Would the killer have attacked if Ogorchukwu was white? Would those who looked on have tried to help if the profile of the victim had been different? The incident is all too reminiscent of George Floyd's murder in 2020, which sparked a global movement against systemic racism.
However, as is so often the case when the Italian peninsula is confronted with its own racism, Ogorchukwo's murder has been met with an all-too-familiar general indifference.
To get a sense of the issue, a few weeks ago a video emerged of Chelsea player Tiémoué Bakayoko, who recently moved to Italy to play for AC Milan on loan, getting stopped at gunpoint by Italian police. They search him roughly until one officer informs the other that they have apprehended a professional footballer, and is then let go. But far too many reacted by giving much more credence to the police version of events.
In 2018, Italy came under a wave of racist violence, with the far-right terrorist Luca Traini going on a shooting spree against black people injured 7 people. The same year, a Senegalese street vendor was shot and murdered in the centre of Florence. All this took place around the last Italian election.
With the far-right currently leading in the polls ahead of the September elections this year, we can expect much more racist dog-whistling from Matteo Salvini and Giorgia Meloni's parties as they chase votes on social media. By not calling out these incidents for what they are, further legitimisation of racist and dehumanised narratives from the far-right against non-Italians will continue to be normalised.
This is precisely why it is imperative that Italians begin to recognise systemic racism: pervasive not only in Italy but across Europe. Will Italy keep overlooking these instances of racism and then scratch its head when the far-right takes over again?
As the Italian branch of Amnesty said in response to the incident: "A country that does not realise that this culture must be fought by any means necessary is a country that jeopardises its present and erases its future." This can be a lesson which applies to all, whether in Brussels or Rome.
Belgium in Brief is a free daily roundup of the top stories to get you through your lunch break conversations. To receive it straight to your inbox every day, sign up below:
On Friday, Alika Ogorchukwu (39), a Nigerian man working as a street vendor in Italy, was beaten to death in broad daylight in a busy shopping street in Civitanova in the Marche region in Italy, while no one intervened to help him. Read more.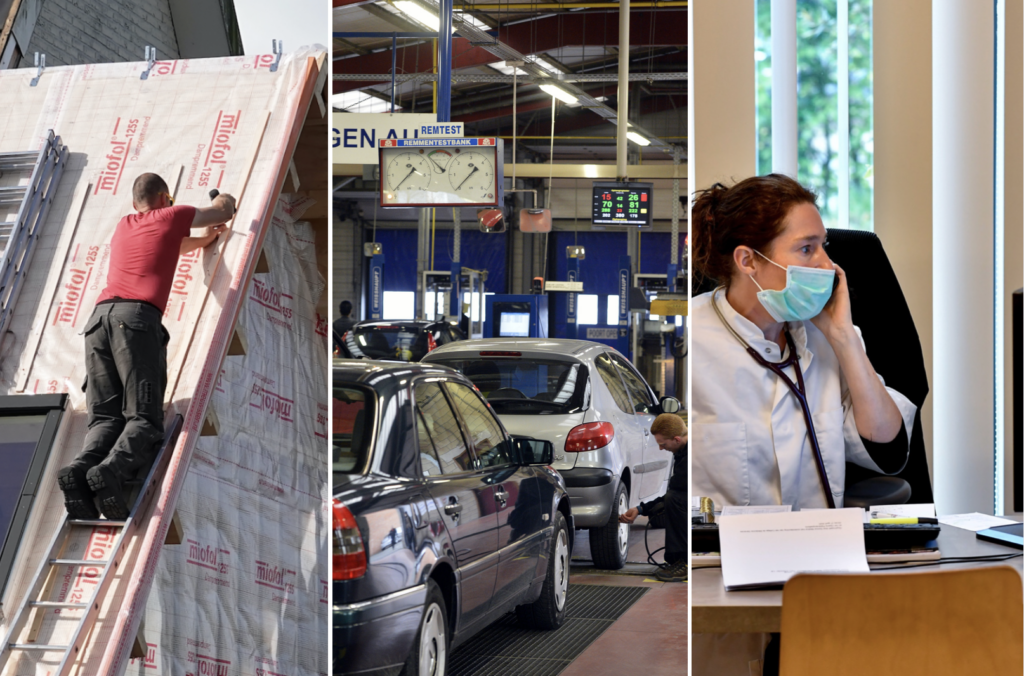 A new month means changes in Belgium. From Covid-19 related measures that will be changed to reduced interest rates for loans to renovate a property in Brussels, here's what will change from Monday 1 August. Read more.
The arrest warrant of a Brussels police officer detained for drug trafficking has been extended by a month, according to the Brussels Public Prosecutor's Office. Read more.
This summer, there's no need to leave Belgium in search of exotic locations. For those staying in-country during the holiday season, there are many attractions that offer visitors the chance to experience far-flung adventures within Belgium's borders. Read more.
The mayors of towns hosting the Tomorrowland festival are said to be 'pleased' following the event's third and final weekend. Read more.
Belgium's reception centres are failing to cope to provide shelter to asylum seekers, with the result that Fedasil, the agency that regulates the asylum reception, has been convicted at least 1,216 times since this year. Read more.
It's hard to find places in Belgium to cool off in the summer, but Bruges has come up with a smart plan. Read more.