A Belgian-owned restaurant on the Côtes-d'Armor in Brittany has been targeted by a fringe Breton nationalist group, who claimed responsibility for the vandalism several weeks prior.
According to the Belga news agency, traces of the vandalism are still visible on the restaurant several weeks after the incident. Despite the intimidation, Belgian owner Manu Bourlard has no intention of leaving the coastal location.
The restaurant shares the name of popular French-Breton caricature Bécassine, a comic book heroine which has become a lasting cult-classic in French culture.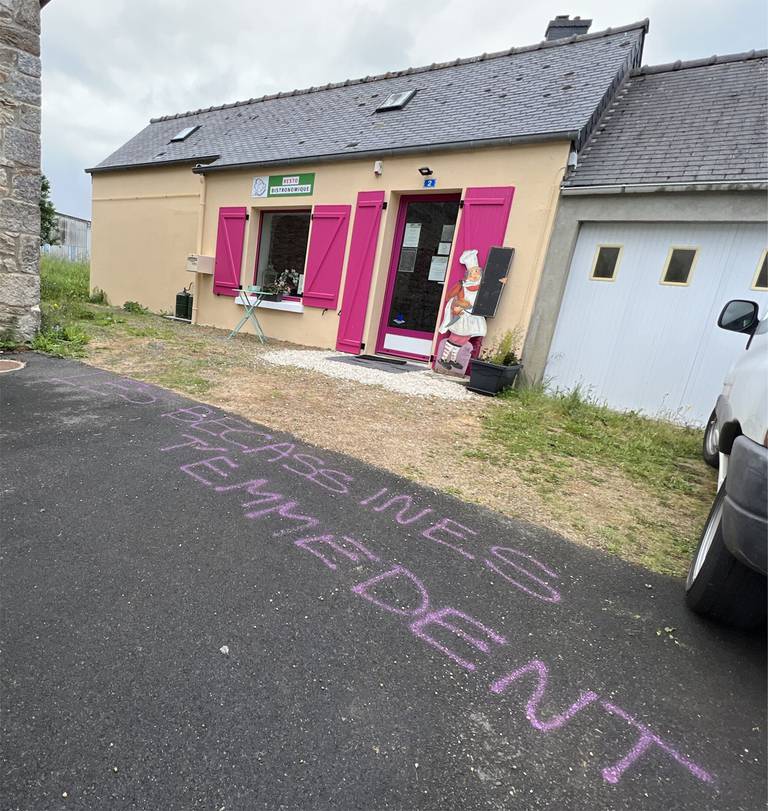 Despite being a beloved character in most regions of France, for some Bretons, the character is seen as an insulting representation of Breton identity. Interviews with French newspaper Le Parisien showed that locals were split on the legacy of the character.
Fringe collective Dispac'h, taking offence to the restaurant's branding, covered the walls of Bourlard's restaurant with graffiti and slogans saying "Bécassine get out!"
Related News
The group, alongside extremist groups such as the Brittany Liberation Front (FLB), also oppose the existence of second-homes owned by French individuals.
Groups under the name of the FLB have carried out around 15 arson attacks and intimidation against French property owners across Brittany in recent years.
"It started with one or another derogatory comment on social networks and over the phone. But, in the end, this story will also have advertised my establishment," Bourlard remarked to the Belga news agency.
After the incident reached French media, Bourlard recounts that he received support from local residents, who even sent him a knitted Bécassine doll.
The Mayor of the nearby commune of Plounévez-Moëdec has publicly shown his support for the Belgian national, posing alongside him for the local newspapers. The owner concluded that, despite the intimidation, his fifteen person capacity restaurant has been busier than ever.