On the occasion of Global Tiger Day, Nepal announced it has almost tripled the population of wild tigers in the country. However, an increasing number of fatal attacks on humans has dampened the celebration of this news.
In 2010, Nepal alongside 13 tiger range countries committed to doubling their populations of the wild animals by 2022, which was the next Chinese year of the tiger. The results from a tiger monitoring study conducted in Bardia National Park in Nepal were released on Friday and show that Nepal reached its goal.
"Nepal's tiger population has reached 355," Nepal's Prime Minister Sher Bahadur Deuba said in Kathmandu during a panel discussion alongside WWF Nepal, National Trust for Nature Conservation and Zoological Society of London, organised to celebrate the Global Tiger Day.
When the commitment was made, an estimated 121 wild tigers lived in Nepal. The country has far surpassed its goal of doubling the population. This is the result of decades of investments to restore wildlife corridors, extend core habitats and control wildlife crime.
Risk to humans
Welcoming the news, Dr. Pem Narayan Kandel, Secretary, Ministry of Forests and Environment stressed that a "key challenge moving forward is to ensure cohabitation between people and nature," referring to the rising number of attacks by the species on humans.
At least 62 people in Nepal have lost their lives in attacks by tigers in the last three years, according to reports from the Kathmandu Post. This is largely due to the incapacity of forests to house the animals – something that was overlooked in aiming to increase the tiger population.
The rapid increase in the number of tigers is seeing some communities, largely indigenous and living near protected areas, pay the price for the country's conservation ambitions.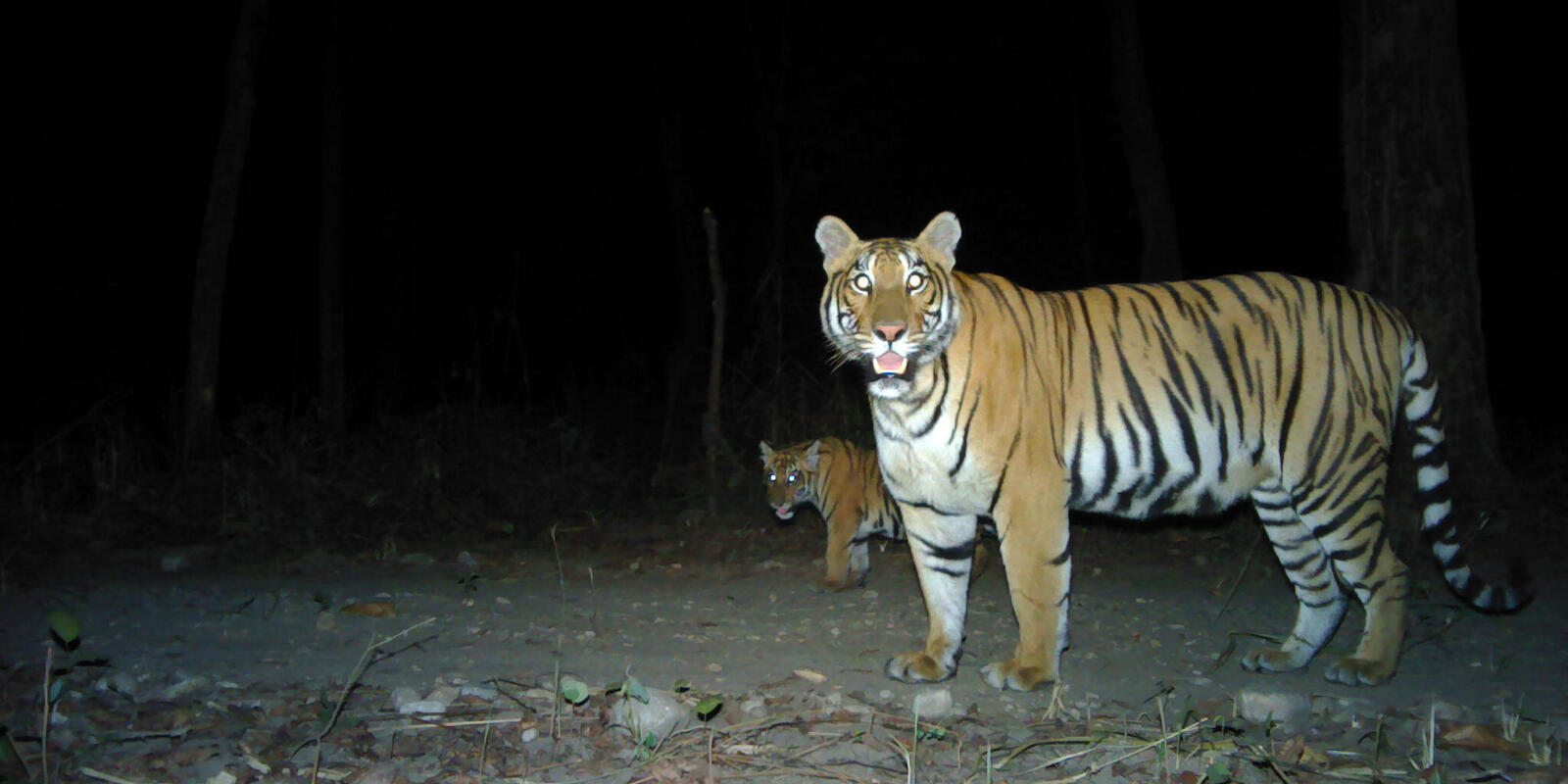 Nepal's protected areas reportedly have the potential to sustain around 400 tigers. Shiv Raj Bhatta, a conservation programme director at WWF Nepal, told The Guardian this indicated the tiger population is almost at a maximum level in Nepal. "We are a small country. This increase is a new challenge for the government. Now we need to show tigers and people can coexist."
This rise in conflicts between the big cats and humans is also evident in India, another tiger range country. In response, some people have been lynching the animals or attacking them in other ways, often in accidental encounters as a means of protection.
According to Mayukh Chatterjee, a member of the IUCN's human-wildlife conflict and coexistence specialist group, it "could spell doom for the animal's population if governments don't roll their sleeves and start working with communities living nearby."
Still not safe
The conservation community also acknowledged the existing and emerging challenges in securing the tiger's future, with Ghana Gurung, WWF-Nepal Senior Conservation Programme Director, stressing that the threats from poaching and illegal wildlife trade still loom large over Nepal's tiger conservation efforts.
According to WWF's latest figures, there are about 3,900 tigers still living in the wild worldwide. A summit is due to be held in Vladivostok, eastern Russia, in September to evaluate global conservation efforts to protect the wild animals.