Europe's energy crisis has been brewing for months with prices at the pumps consistently beating previous records since last year. Yet the problems have been supercharged with the outbreak of war in Ukraine.
As if it wasn't already painfully clear, the EU's dependence on Russian gas and oil imports has been illuminated as leaders try to take a tough stance on the belligerent aggressor whilst at the same time being acutely aware of their energy needs.
On Thursday, heads of state convened in the palatial setting of Versailles to discuss how to soften the blow of soaring energy costs for consumers, as well as the complex matter of Ukraine membership status. With regards to energy, there is no easy fix with limits on consumer prices largely devolved to individual states.
In Belgium, ministers for the economy and energy are responding to demands from fuel traders who have been forced to sell petrol and diesel at a loss as wholesale prices exceed the maximum limits at the pumps. Earlier in the week, many service stations simply stopped selling fuel, such was the financial lunacy of their situation.
It has yet to be decided how this Kafkaesque scenario can be straightened out to prevent the country quite literally grinding to a halt, but Minister of Economy Pierre-Yves Dermagne has already ruled out transferring the cost to consumers. But with prices now well above €2 per litre, anyone filling up will hardly find cause for celebration.
Belgium in Brief is a free daily roundup of the top stories to get you through your lunch break conversations. To receive it straight to your inbox every day, sign up below:
As Europe is rocked by the energy crisis, driven by high inflation and the Ukraine war, Belgium has seen fuel prices skyrocket which even saw petrol stations selling at a loss with their wholesale costs exceeding the maximum limits at the pump. Read more.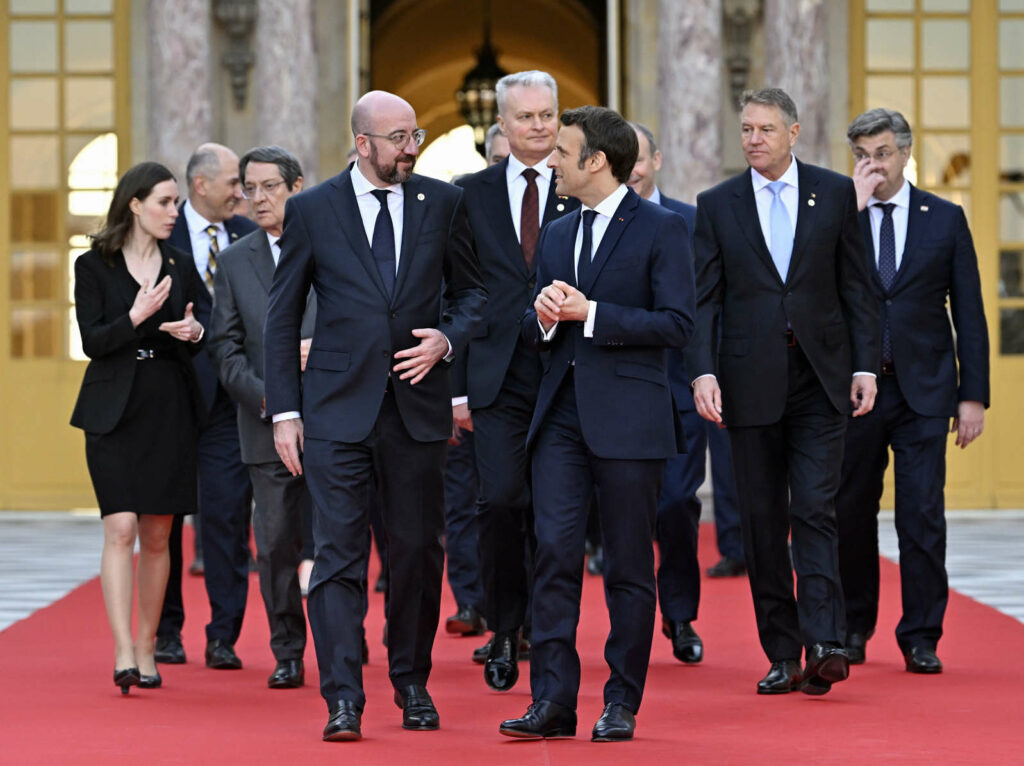 European Council President Charles Michel called Ukraine "part of the European family" on Thursday night amid ongoing debate about Ukraine's accession to the European Union. Read more.
Belgium is again adapting its travel rules for those entering the country from Friday 11 March, lifting the general obligation to complete the Passenger Locator Form (PLF). Read more.
Speaking to Belgium's parliament on Thursday, Secretary of State for Asylum and Migration Sammy Mahdi gave his firm assurance that Belgium will stand firm with Ukrainian refugees, promising "we will not abandon them, not today, not tomorrow, not ever." Read more.
EU leaders met in Versailles, France, on Thursday to discuss urgent matters facing the continent. Namely, the war in Ukraine and the soaring energy prices that are affecting almost all parts of the economy. Read more.
The number of new coronavirus infections has once again started to rise in Belgium after more than six weeks of this figure decreasing at a rapid pace. Read more.
The oldest cemetery in Belgium lies just outside Bruges. It's a mysterious, romantic graveyard filled with crumbling stone tombs of eminent locals like poet Guido Gezelle and sculptor Henri Pickery. Read more.