WIELS is one of the leading institutions for contemporary art in Europe and presents temporary exhibitions by emerging and established national and international artists.
It offers an amazing programme of exhibitions, performances, conferences, readings and meetings and two of the major highlights this year are Didier Vermeiren: Double Exposition and Shimabuku: Instrumental.
Didier Vermeiren: Double Exposition
Didier Vermeiren is a Belgian sculptor who lives and works in Brussels and is one of the most important sculptors in Europe. His first works in the 1970's stood at the crossroads of minimal art and modernist sculpture. Progressively, the photographical documentation of his own work became more and more significant, until it became an entire aspect of his work.
Double Exposition is his first major exhibition in Brussels since 1987 and premiers a broad selection of sculptures in combination with photographs the artist made between 1973 and 2022. Repetition, reversal, doubling and inversion are his recurrent artistic techniques which will be developed over 36 sculptures on two floors from September 9th 2022.
This exhibition is accompanied by a publication that includes two seminal texts by Michel Gauthier and Susana Gállego Cuesta, confirming his key position in the history of European sculpture.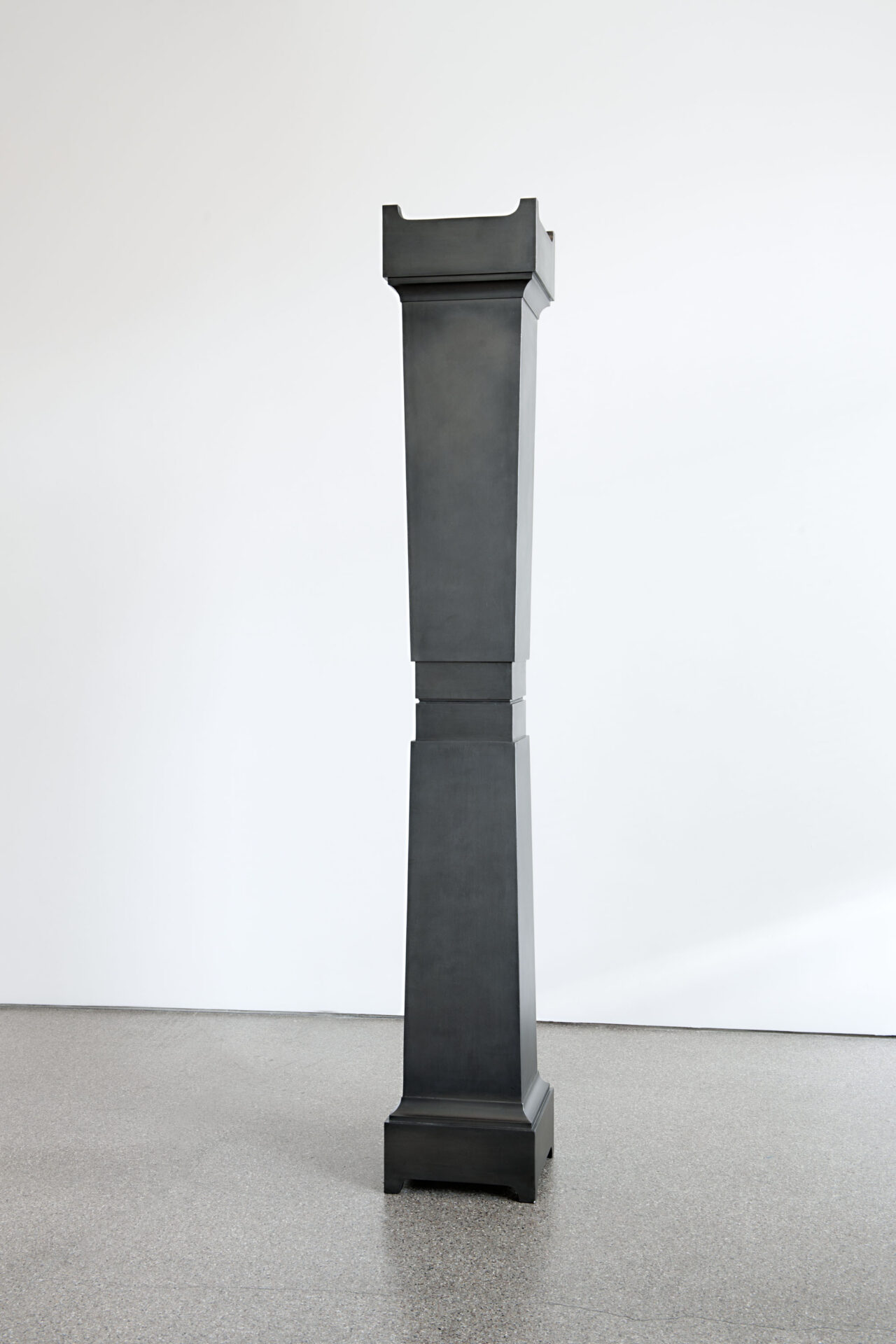 Embracing what Michel Gauthier calls 'the Brancusian revolution', and continuing lines of questioning set out by conceptual art in the late 1970's, Vermeiren began by putting the question of the pedestal at the very centre of his practice, working on the complex relationship between sculpture and this traditional element of its presentation. This was the start of 'looking for the base and the present' in the course of which, step by step, in Vermeiren's work the pedestal established its 'sculptural destiny', to borrow Michel Gauthier's terminology.
At play here was the relationship to the floor, to space and place, but also to the entire history of sculpture. This is an approach which the artist illustrated later by stating that Carl Andre showed him Brancusi, who showed him Rodin, who showed him in turn Carpeaux, and so on, back through art history.
In the manner of Rodin, who took advantage of the possibilities afforded by the procedure of casting, Vermeiren brings reproduction into the very heart of the creative process: replicas, duplications, inversions link the works with one another in time and space, and direct our gaze towards a plurality of lines of force. This plastic dynamism is equally present in the photographic research carried out by Vermeiren from their beginning.
Approaching photography in the early stages of his career with purely documentary intentions, then showing sculptures in constant metamorphosis by multiplying the points of view, he progressively integrated photographs into his creative process.
Shimabuku: Instrumental
Can art be instrumental or useful? Shimabuku's work gives this recurrent demand an absurd spin, while reaffirming art's essential role in the realm of the imagination.
Starting on September 9th, WIELS invites you to liberate your imagination with the first solo exhibition of Japanese artist Shimabuku.
In Instrumental, he offers an alternative worldview through 20 artworks in various forms and formats, including videos and installations. In a surreal way, he turns our vision upside down, but from a different perspective than the Belgian one.
From his native Japan, he travels to rediscover the world beyond its conventional borders, leading us through foreign landscapes but also through different musical traditions. Short, poetic texts recur as a constant travel companion to his work.
His recent works together with the lesser known highlight the importance of music for Shimabuku, as evidenced by its central role in the videos shown here. The title also evokes the many instruments that he creates, from manual tools and ingenious inventions to functioning musical instruments. For example, in Bow to Bow (2016) he transforms an archer's bow to a bow for playing the double bass, an instrument of war becomes a jazz instrument.
Another video, Some Things Happen Twice: An Elephant Comes From The Sea (2021), tells the story of the first elephant to arrive on the Japanese archipelago. The work's soundtrack is inspired by the elephant's trumpeting and features the artist himself playing the trumpet as he accompanies the elephant's arrival. Several works reveal Shimabuku's ongoing engagement with the animal kingdom.
After a deep-sea-dive exploring sculptures for octopuses, he takes an octopus on a guided tour across Japan, a journey that is then retold by Brazilian street singers.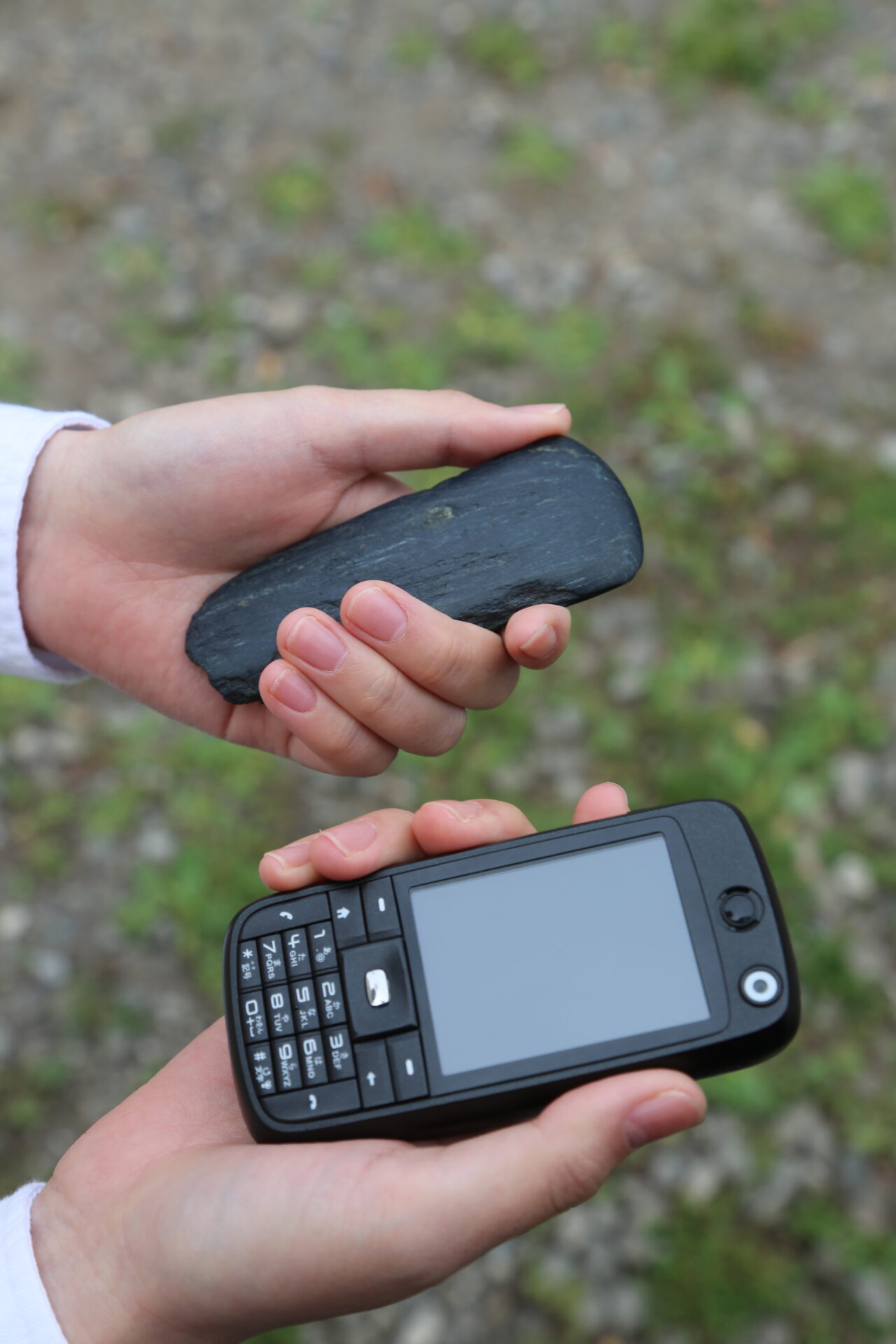 Besides sound sources, the instruments in the exhibition also include utensils, such as in Oldest and Newest Tools of Human Beings (2015), Shimabuku juxtaposes iPhones and prehistoric stone tools. By emphasising their common size and ergonomic form, he triggers us to examine both as extensions of our bodies. Shimabuku's projects reveal his limitless curiosity about the world and awaken ours.