Louvain-la-Plage will return on Thursday with 300 tons of sand, cocktail bars, sun umbrellas, palm trees and deckchairs, on the Grand Place of Louvain-la-Neuve.
This 1,200 square meter beach will be open Monday to Sunday, from 10:00 to midnight, until July 31. Free daily activities at the beach will include yoga classes, kite construction, a squire's tournament and a bouncy castle. All activities are offered free of charge, except for the tree climbing course (4 euros per course) and the use of the cuistax (1 euro for 30 minutes) — a combination car and bike.
The space dedicated to Louvain-la-Plage will be lined with terraces where food and drink are available. Three bars were specially created for this event, and are open daily until midnight.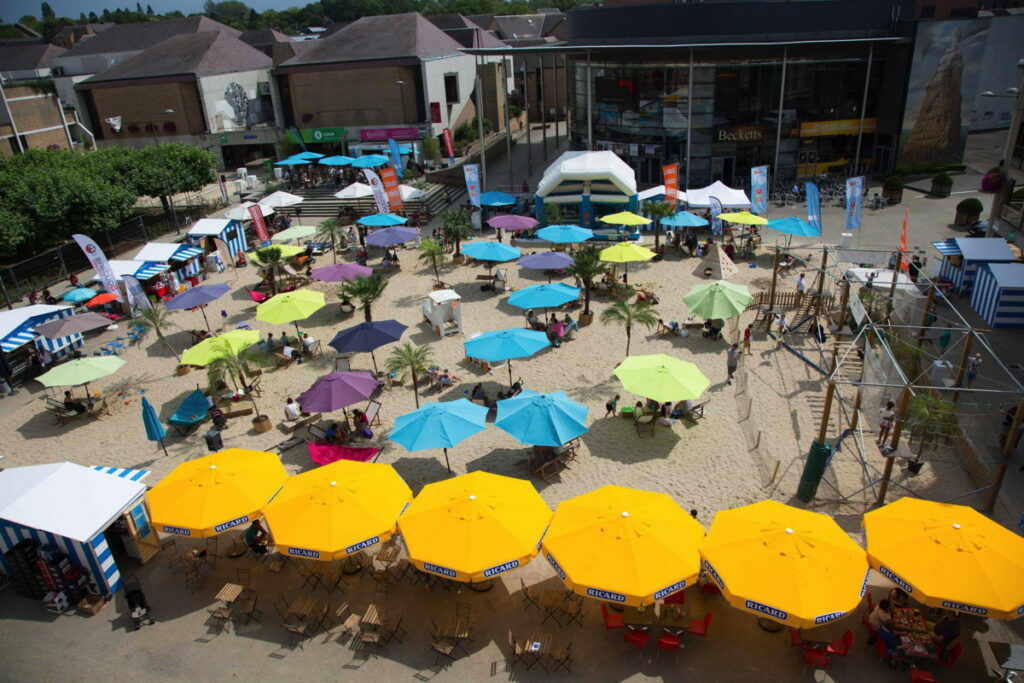 Parents can leave all of their beach paraphernalia at home, as the urban beach will provide shovels, buckets, beach balls and games. These items are located at the foot of the "Beach Games" shed, while supplies last.
Related News
The event organisers have scheduled a "double-dose" of concerts this year, organising two concerts a week instead of one.
Each Thursday and Saturday, music lovers can head to the beach for jazz, rock 'n' roll, and folk and pop music. The full lineup, plus a complete program of activities can be found on the Louvain-la-Plage website.
Among the partners of Louvain-la-Plage, which will offer activities in collaboration with the organisers, are the Braille League, Unicef, the Scrabble World Championship, the House of Sustainable Development and the Museum of Water and Fountain.