Retrorama returns to Brussels this May for its third edition after two popular events in 2014 and 2015. The vintage festival will be held at Tour & Taxis by Brussels canal from 24 to 26 May.
During a weekend entirely dedicated to vintage, visitors will be immersed in the "Swinging Sixties", the "Sexy Disco Seventies" or even the "Pop Eighties" and discover half a century worth of tendencies. They will be able to stroll around the giant vintage market with clothes, accessories, furniture, decoration items, vinyl, toys, books, cars and much more, to the rhythm of the music of yesteryear.
The organisers have announced that this year's edition will be filled with entertainment such as concerts, burlesque shows, the first ever Miss Pin Up Belgium contest, dance classes, interactive animation, a lunapark, a beauty corner, a fashion show, workshops, offering a surreal, funny and altogether great time to visitors of all ages.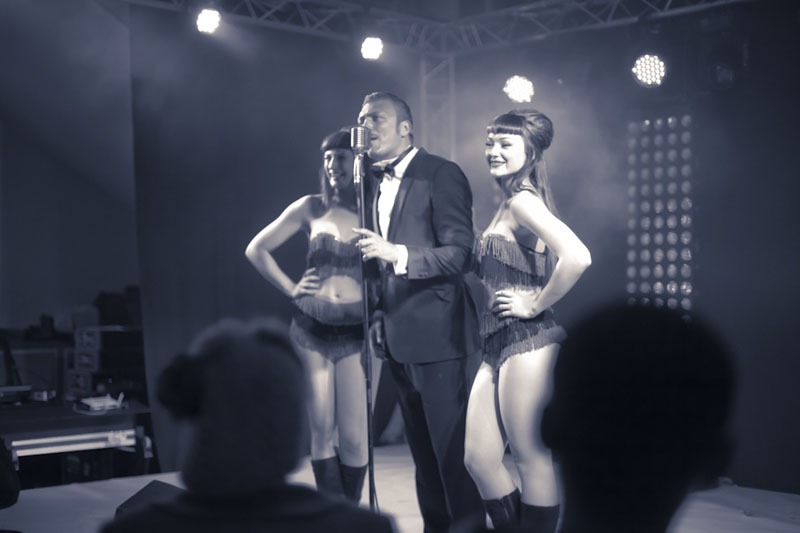 The first ever Miss Pin Up Belgium contest will be organised during Retrorama
Over 6000m2 will be fitted out for a walk through the decades, styles and ways of life. The hunt for unique vintage designer pieces will be open at the Retromarket with sixties mini-skirts, bellbottoms, evening gowns, pant suits, leather jackets, ties, boleros on offer. Vintage enthusiasts will also find a premium selection of neo retro creations inspired by vintage but contemporary nevertheless.
In the Design-O-Rama zone, vintage furniture and decoration designed by the most famous designers of their time will be exposed by theme.
The Publirama zone will have visitors relive the transmutation our society has gone through in the last 50 years, through vintage magazines, catalogues, comics, movie posters, advertising, newspapers and books.
Car enthusiasts and non-electrical mechanics with two or four wheels will appreciate the Mobilorama zone which will offer a variety of cars, scooters and bikes, to buy or admire from up close.
In the Beauty Corner, barbers, make-up artists and hair dressers will tweak the retro look of the visitors, which may then be immortalised in the photo studio.
A selection of original, retro gourmet food trucks will offer a well deserved break and satisfy the hunger of the most picky foodies.
Pinball enthusiasts and fans of table football will be happy to find them at the 'Lunapark' while numerous workshops in the retro "Do It Yourself" zone, will offer participants the chance to discover or perfect their knitting, sowing or DYI skills from the olden days.
On Friday 24 May, the Opening Night Party, with various concerts, a burlesk show and a retro DJ will propel the guests back in a flash with classic hits and set the retro mood for the weekend.
In short, from 24 till 26 May, Retrorama, the Vintage Festival will offer Brussels vintage enthusiasts the chance to back submerge in the fantastic world of the fifties till 2000.
For more info and tickets:
www.retrorama.be
Tour & Taxis – Shed 3
From 24 till 26 May 2019
24 May 2019 : Opening Night: 6pm – 10pm + After Party 10pm – 02am
25 May 2019 : 10am – 8pm
26 May 2019 : 10am – 6pm