Another day, another Consultative Committee, another leaked report with recommendations from the GEMS expert group.
While the Committee meetings have become a fixture in people's lives over the past almost-two-years, incidents of leaked expert advice reaching the press before being discussed by ministers have also become a fairly regular occurrence.
On Monday evening, virologist Marc Van Ranst was still saying that it would be "indelicate" to talk about the GEMS advice as it still had to be handed over; on Tuesday, the report made headlines across the country.
Still, the fact that advice is given does not mean that it will be followed. But it gives us plenty to think about.
If contact bubbles are introduced again at this late stage of December, will people still cancel their planned Christmas parties?
What happens if bars and restaurants close completely? How will a limit on the number of people allowed inside a shop at the same time impact that last-minute rush for the perfect gift?
If self-tests are provided free of charge, will people use them to keep themselves and their loved ones safe during the holidays? Are all of these questions even necessary? I guess we will find out later today.
What do you think? Let @johnstonjules know (or @maajtee, since she wrote it today).
BUT WAIT, one last thing: Want news from The Brussels Times in your inbox every morning? Sign up for The Recap, a free daily newsletter containing all the stories you need to know from the day before. It goes great with your morning coffee.
Belgium in Brief is a free daily roundup of the top stories to get you through your lunch break conversations. To receive it straight to your inbox every day, sign up below:
In an attempt to raise vaccination coverage in the Brussels-Capital Region, the authorities are encouraging "vaccine shopping" by explicitly communicating which vaccine is administered in each centre. Read more.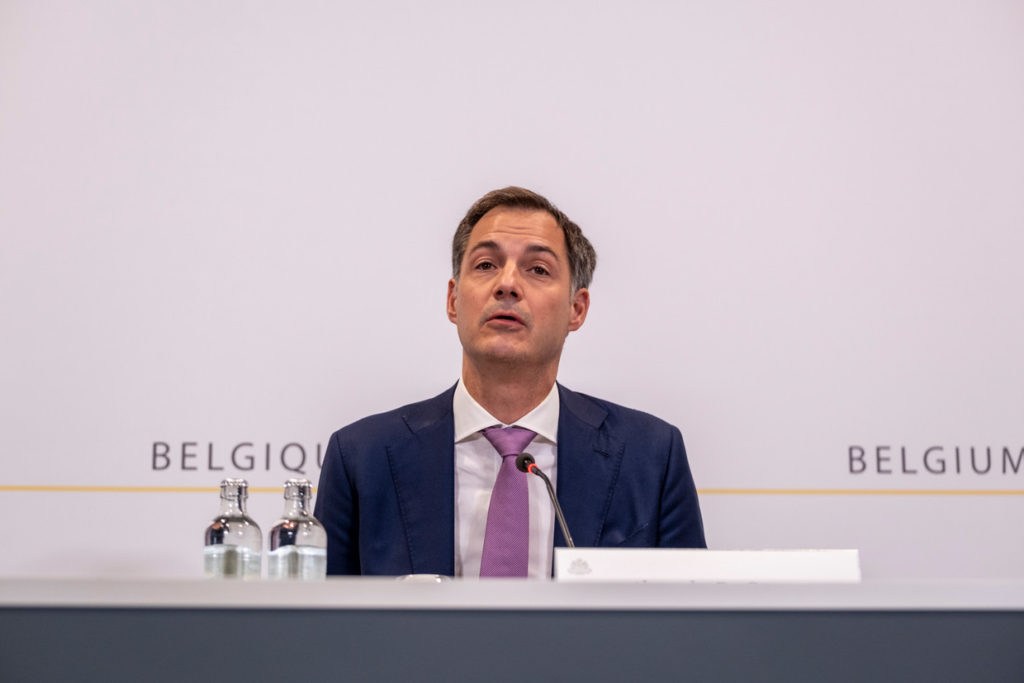 Belgium's Consultative Committee will meet again from 2:00 PM this afternoon to discuss extra measures to halt the rapid rise of the Omicron variant in the country. Read more.
The rise in e-commerce has given a boost to drug smuggling via postal packages in Belgium, according to figures from the FPS Finance, Customs and Excise presented on Tuesday. Read more.
As Belgium struggles to stay on track for a nuclear phase-out by 2025, an interview Deputy Prime Minister Sophie Wilmès (MR) gave to Le Soir is being called an act of "sabotage." Read more.
The face mask obligation for children aged 6 to 10 in schools since 6 December has no legal basis in Belgium, according to a ruling by the Council of State on Tuesday. Read More.
Giant screens installed in several locations around Brussels will show images sent in from people around the world from today (22 December) until 10 January. Read more.
A proposal to open a frites museum in Brussels has not been met with quite the enthusiasm that initiators had hoped for. Here's more.