The battle against a pandemic is a long and complicated affair. Over the last few weeks in Belgium, it seems almost as if defeat has been snatched from the jaws of victory: as neighbouring countries were battening down the hatches, on home turf infections and hospitalisations were moving in the right direction.
Indeed, there seemed almost cause for mild optimism, Christmas was approaching and still the numbers were on our side. And whilst the Belgian authorities' preference for caution meant that celebrations were minimal – rather than "letting the good times roll" (as Boris Johnson's government did in the UK with spectacular consequences) – you'd be forgiven for glimpsing light at the end of the tunnel.
So it came as a cruel blow when the Omicron "tidal wave" indiscriminately washed over Europe with Belgium also floundering in the swell of infections. The effects are plain to see with almost everyone knowing a friend or colleague who has tested positive. This is predicted to continue, with the WHO warning that half of Europeans could contract the variant in the coming months.
In the face of this staggering statistic, some hospitals are even considering redeploying staff that test positive just to keep emergency services running. All of which sounds more than a little alarming and is certainly a rude awakening from the quiet hope of a few weeks ago.
But although it seems as if things are bad and getting worse, we can still find sources of encouragement – you may even be spared! The whole question of why some catch the virus whilst other seem immune couldn't simply be explained by the vaccines. Certainly, they are an essential defence against the virus but not a guarantee against testing positive.
Now researchers from London's Imperial College think they might have the answer as to why this happens. The findings are fascinating but the study's authors stress the importance of still getting vaccinated.
Have you tested positive despite being vaccinated? Let @OrlandoWhitehe6 know.
BUT WAIT, one last thing: Want news from The Brussels Times in your inbox every morning? Sign up for The Recap, a free daily newsletter containing all the top stories from the day before. Perfect with your morning coffee.
Belgium in Brief is a free daily roundup of the top stories to get you through your lunch break conversations. To receive it straight to your inbox every day, sign up below:
It is no secret that Belgium has a soft spot for cars: in 2021, almost 80% of commutes were (at least partly) carried out in cars rather than public or active (walking/cycling etc.) transport. 22% of workers have a car provided by their company and there are more than ever on Belgium's roads. Read more.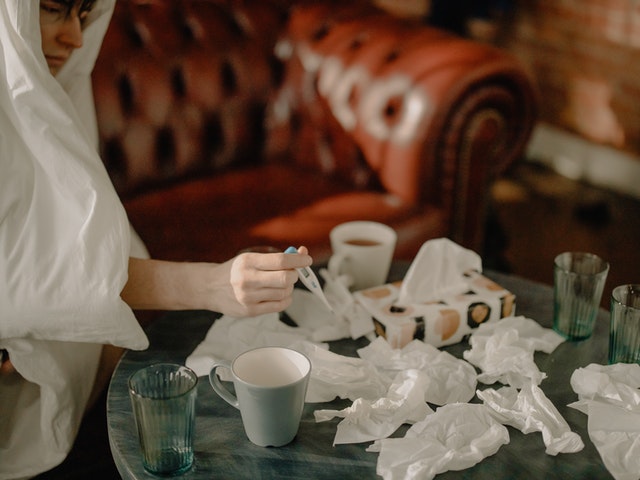 A new study, published on Monday in the scientific journal 'Nature,' shows why some people do not get Covid-19 even if they live with someone who is infected with the coronavirus. Read more.
While Belgium and other European countries struggle to hold the line on workers' rights amid the arrival of Big Tech, at least one company in Brussels is making a conscious effort to do things differently. Read more.
If Belgium's healthcare system is completely disrupted by the surge in Omicron cases, people who are hospitalised due to a coronavirus infection will no longer automatically be given priority. Read more.
Employees of Brussels' public transit company STIB are being attacked on a daily basis, according to STIB CEO Brieuc de Meeûs. Read more.
In the third quarter of 2021, people living in the eurozone saved the least since the start of the pandemic but overall they still saved more than before the pandemic. Read more.
The street artists of the Fandax Collective have brought a touch of humour to Brussels streets by highlighting odd marks on the walls with tiny picture frames. They then add a title that corresponds to the random shape they have framed. Read more.