Here we go again – the Consultative Committee returns (already for the second time this year) and with it, the flurry of attention as Belgians wonder what new turns might be in store for the country's Covid strategy.
Before we get carried away in the excitement of the moment, the truth is that very little is likely to change – at least for now. Records are being set for new cases and the outlook beyond Belgian soil looks similarly bleak.
Belgium's leading virologists and public health ministers have been urging caution as criticism grows about their approach being too science-driven with little regard for the wider social consequences. And despite indications that the now dominant Omicron variant is often more akin to flu for those who test positive, it nonetheless continues to wreak havoc in many areas of society.
All things considered, Belgium's coronavirus campaign isn't yet set for a shake-up.
This is a far cry from the UK's lifting of rules that, by comparison to measures on Europe's mainland, weren't even particularly strict. In England, regulations are soon to become recommendations as the country's biggest cheerleader – Boris Johnson – scabbles to create headline-catching good news that will deflect from the seemingly endless parties held in his home when the rest of the country was denied almost any form of social engagement.
Whether the population will embrace their liberty and forgive him all naughtiness remains to be seen. For the record, he really is regretful about his "misjudgements" and showed all the sincerity of a schoolboy caught out after fervently denying any wrongdoing until the evidence against him was incontrovertible.
But Belgium is not blessed with such swashbuckling premiers who feel that bowing to public pressure is the only way to save their political prospects. Instead, we have been promised a barometer – a nifty tool to clarify the epidemiological direction the country is headed in. Lawmakers will hope that this will make future policy changes predictable and justifiable, thus unifying citizens behind the common cause.
For all the action, my colleague Maïthé will be keeping you updated.
Ready for the ride? Let @Orlando_tbt know.
BUT WAIT, one last thing: Want news from The Brussels Times in your inbox every morning? Sign up for The Recap, a free daily newsletter containing all the top stories from the day before. Perfect with your morning coffee.
Belgium in Brief is a free daily roundup of the top stories to get you through your lunch break conversations. To receive it straight to your inbox every day, sign up below:
Belgium's Consultative Committee will meet again this afternoon to discuss the long-awaited coronavirus barometer and a medium-term strategy to manage the pandemic in the country. Read more.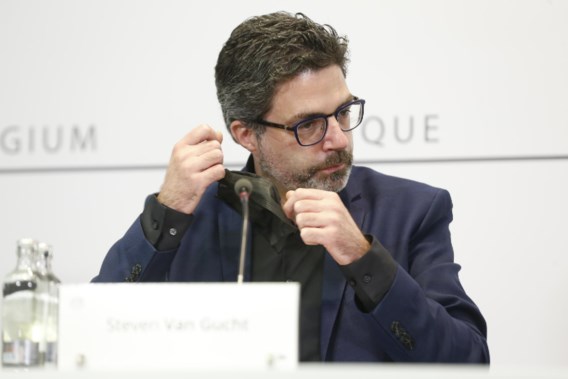 Belgium is nearing the peak of the fifth coronavirus wave but the end is not yet in sight, with a decrease only expected at the end of February, according to virologist Steven Van Gucht. Read more.
British food and meal delivery platform Deliveroo finished 2021 with a strong performance, despite most restrictions on eating out being lifted in the regions where it operates. Read more.
If plastic production continues at its current rate, the plastic polluting oceans is due to triple by 2040 and could outweigh all fish in the oceans. Now, a report by the Environmental Investigation Agency (EIA) has called this a global emergency. Read more.
High-speed rail carrier Thalys sees the light at the end of the tunnel as passenger numbers and budgets recover after taking big hits during the pandemic. Read more.
A large majority of police officers in Belgium have experienced at least one traumatic incident while carrying out their duties, while the number of staff that have developed psychological trauma as a result of this is likely higher than estimated. Read more.
How can anyone resist a bar called La Fleur en Papier Doré (The Flower in Gold Paper)? Originally called the Café des Artistes, it acquired its more romantic name after it was taken over in October 1944 by the eccentric poet and art dealer Geert Van Bruaene. Read more.