Today Belgium's Federal Parliament starts a days-long hearing on the topic of mandatory vaccination. The issue is highly contentious and has implications far beyond the realms of public health. To this end, 32 experts from numerous sectors will present arguments for and against the measure in the hope that any eventual decision can be as informed as possible.
Yet whether a conclusive decision will be reached at all remains uncertain. The matter is politically and ethically charged and the notion that Belgium's government would have the audacity to enforce such a measure seems, frankly, doubtful.
It's just not their style. We're talking about a country that went the best part of two years without a functioning government – despite the frustration of health ministers about those who continue to refuse vaccination, a general vaccine obligation would lack a political or popular foundation.
Indeed, the measures currently in place have already pushed some Belgians to their limit with some vowing to "depose the Federal Government". Whilst this may not be a threat that the authorities take seriously, the crises that continue to affect schools and businesses cannot be ignored.
Today's discussions between health and education ministers about relaxing quarantine measures in schools failed to deliver a solution to this highly disruptive situation. But with more and more children having to quarantine at home, the repercussions are felt throughout society as domestic and professional arrangements are thrown into disarray.
In the context of such pressing problems, the long-winded debate about mandatory vaccination is a red herring that is unlikely to do more than stir up strongly-held sentiments. And at times as urgent as these, bated breath is wasted.
Is it all talk and no action? Let @Orlando_tbt know.
BUT WAIT, one last thing: Want news from The Brussels Times in your inbox every morning? Sign up for The Recap, a free daily newsletter containing all the top stories from the day before. Perfect with your morning coffee.
Belgium in Brief is a free daily roundup of the top stories to get you through your lunch break conversations. To receive it straight to your inbox every day, sign up below:
Belgium's hearings to discuss whether a general vaccination obligation or a vaccination pass will start in the Federal Parliament today. Read more.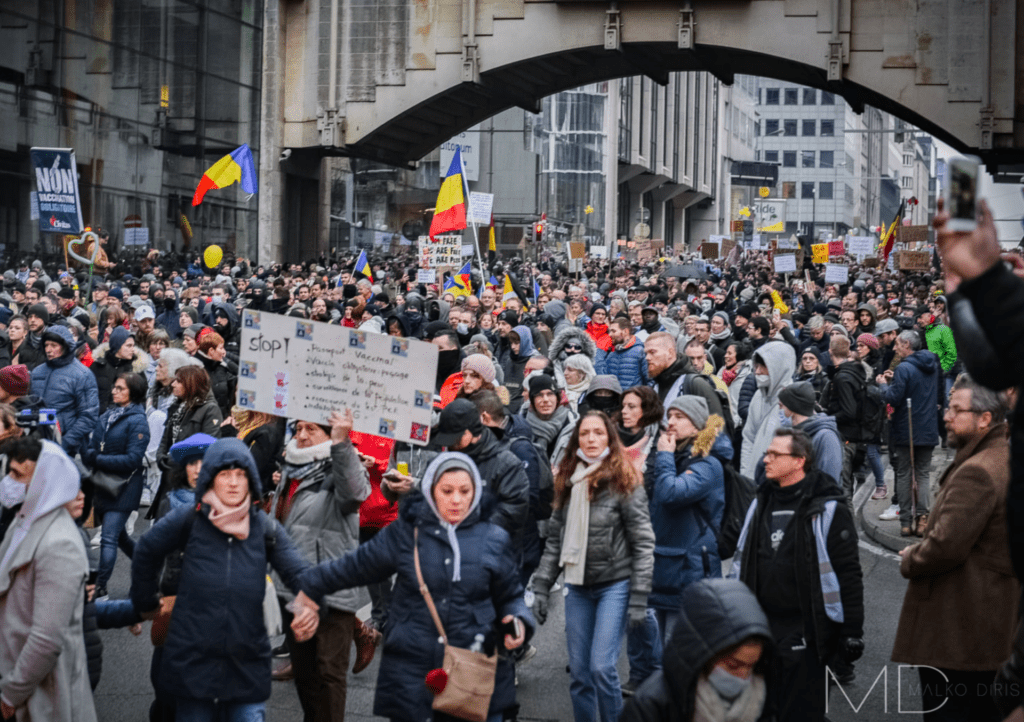 The organisation behind various demonstrations against coronavirus measures is planning its next march "to depose the Federal Government." Read more.
Belgium's energy crisis has seen prices for petrol, diesel, oil and gas climb to new heights, but not every household is equally affected by the rising prices. Read more.
The head of the Catholic schools system in Brussels has called for quarantine rules to be eased as one in five of their teachers in Brussels and French-speaking Wallonia are off sick. Read more.
The wheels on the bus go round and round, and STIB needs hundreds of new hires to keep it that way. Read more.
Port of Brussels officials plan to liven up an otherwise dreary stretch of the Brussels Canal with a series of floating islands. Read more.
You have to hike through apple orchards near Borgloon to reach the strange transparent church called "Reading between the Lines". Read more.