There we have it. Just when we were witnessing Belgium wade into yet another political quagmire on the question of mandatory vaccines, the urgent issue of classes having to close as soon as four pupils tested positive was amended. This will be a game-changer for parents whose children were obliged to stay home despite not testing positive themselves.
The policy change won't stop children and teachers from catching Covid, but it will dramatically impact how infections are handled in schools and is proof that decisive action can be taken swiftly and without endless prevarication. Put simply, only infected children will have to stay home.
Of course, it is absolutely essential that measures are adhered to in schools to limit the possibility of mass infection outbreaks – particularly now that this "emergency brake" has been removed. Virologist Steven Van Gucht called attention to the fact that the virus is still "raging through schools" and expects we have yet to hit peak infections. To this end, the need for ventilation, class bubbles, and masks remains paramount, as does frequent testing.
There are also concerns that this latest policy change could backfire and serve only to catalyse the coronavirus spread. Some teachers fear that the chances of becoming infected will increase, perhaps leading to more acute staff shortages in a sector already strained by staff absences.
To this end, schools will need to be vigilant in ensuring the other measures in place are adhered to – no small feat in the present environment.
Are you relieved by the change? Let @Orlando_tbt know.
BUT WAIT, one last thing: Want news from The Brussels Times in your inbox every morning? Sign up for The Recap, a free daily newsletter containing all the top stories from the day before. Perfect with your morning coffee.
Belgium in Brief is a free daily roundup of the top stories to get you through your lunch break conversations. To receive it straight to your inbox every day, sign up below:
Young people who are not yet eligible for a booster dose in Belgium are deliberately trying to get infected with the coronavirus in order to obtain a recovery certificate to travel during the upcoming holidays. Read more.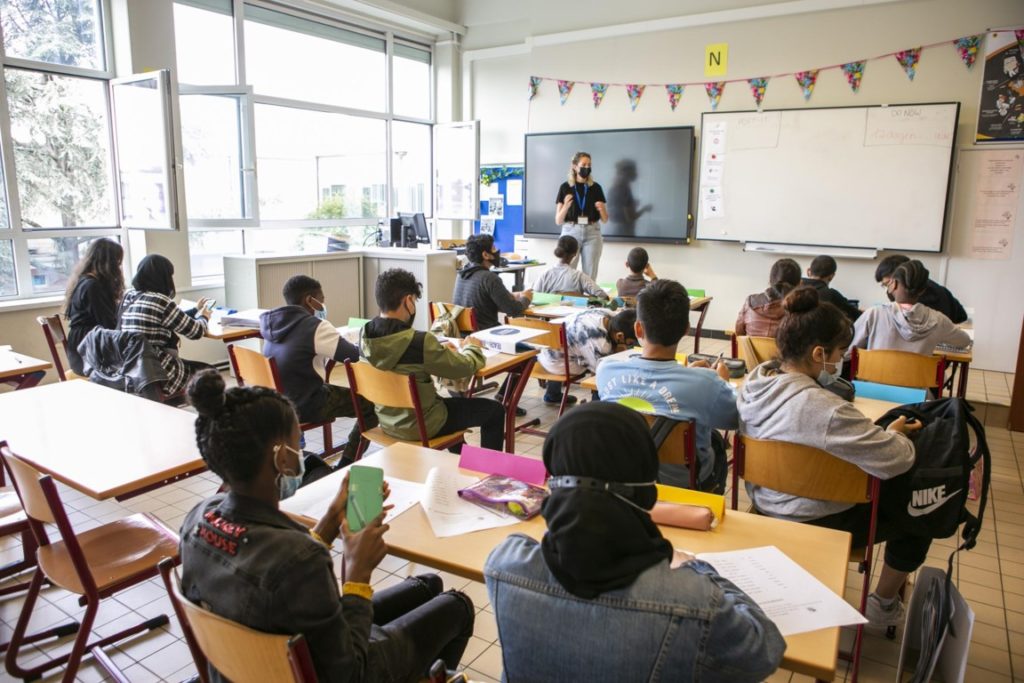 Only infected children will have to stay home from schools or nurseries following a decision by the government to abolish rules that were resulting in children who tested negative being stuck at home. Read more.
The number of people who are unemployed and receiving benefits in Belgium decreased to the lowest level in years in December 2021, mainly due to the stricter measures in place to access such schemes. Read more.
Tomorrowland and Rock Werchter, two of the biggest music festivals in Europe, have announced a new jointly-operated music festival called CORE Festival, set to take place in Brussels this spring. Read more.
A short supply of new cars and the implementation of new low emissions rules in Brussels helped drive a record number of used car purchases in 2021. Read more.
The message sounds like a typical email scam from some forlorn prince seeking access to frozen bank funds, but it's genuine: Belgians have €575 million waiting in dormant accounts. Read more.
A forgotten monument known as the Cathedral of Light stands in a forest clearing near the village of Oignies-en-Thiérache. Located in a remote area of southern Belgium near the French border, it marks the official geographical centre of the European Union from 1995 to 2004. Read more.