Together with the Netherlands, Belgium's Flemish region has created an appeal to ask the European Commission to protect "Limburgse vlaai," a pastry consisting of dough and a filling traditionally associated with the provinces of Limburg, with a geographical indication (PGI).
From Serrano ham to Champagne and Modena balsamic vinegar, various food products and beverages are protected if there is an intrinsic link between product qualities and the location where they are produced.
Under EU quality schemes, the rule protects products against misuse or imitation of the registered name while guaranteeing the true origin of the product.
Both the Netherlands and Belgium have a province of Limburg, and in both, vlaai is a typical treat. If the PGI request is approved, the flan can only be given the name "Limurgse vlaai" if it is produced in Dutch Limburg or Belgian Limburg.
"Recognition as a 'Protected Geographical Indication' will undoubtedly make our delicious 'Limburgse vlaaien' even more widely known," said Jo Brouns, Flemish Minister of Agriculture and Food, who believes the approval of the recognition is now certain.
"It shows that food is so much more than just a product, it is also culture and experience, typical conviviality in this case."
Celebrations and commiserations
The typical characteristics of this sweet goody are the result of a local working method, which has been respected for generations by Limburg bakers.
The vlaai itself is a round golden-brown baked cake with a diameter between 10cm and 30cm and consists of a base, filling (of which the most famous are cherry, gooseberry, apple and pudding), and possibly a top layer, finishing it off with a lid, slats or crumbs and sugar.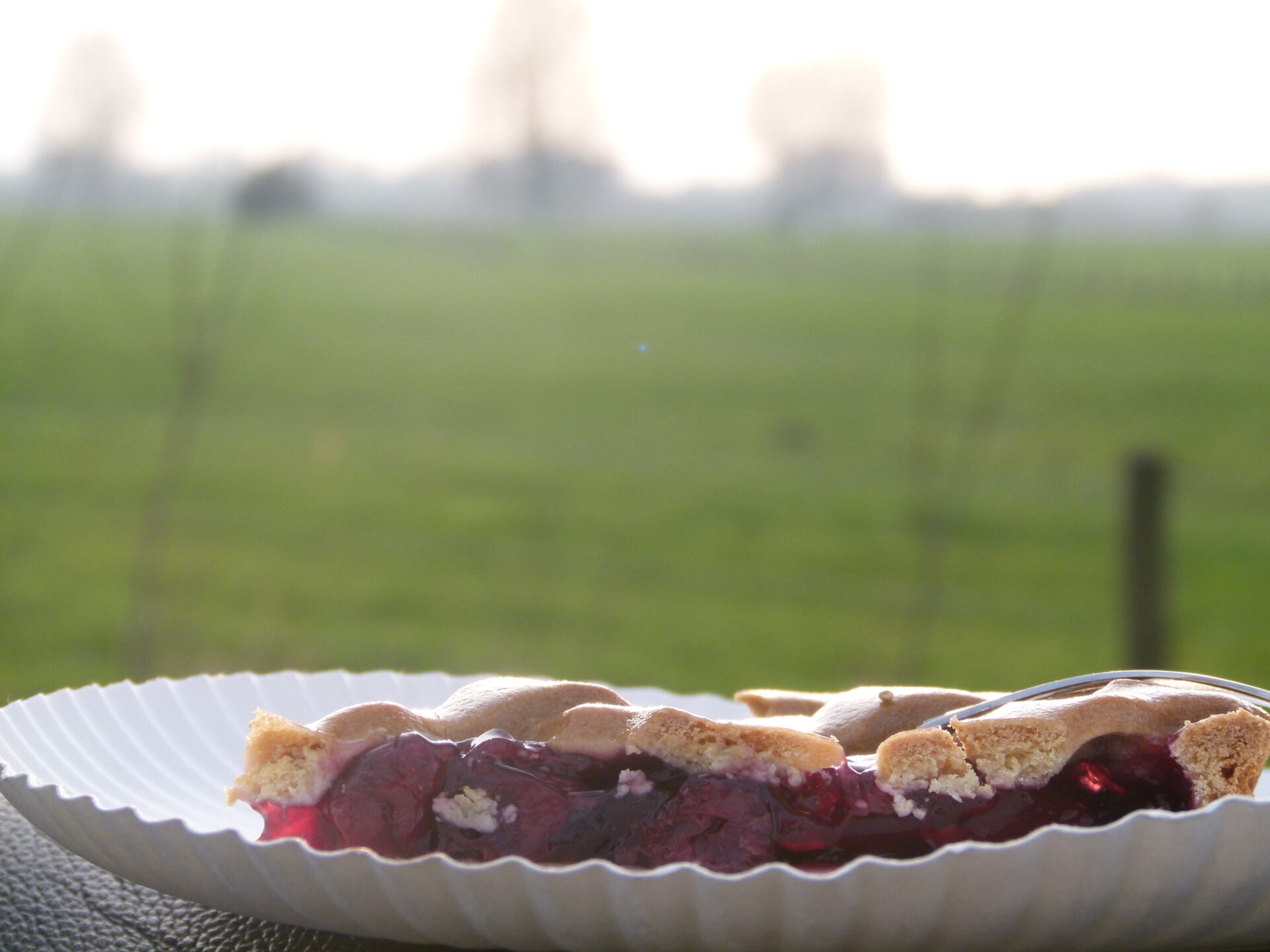 "Limburgse vlaai brings people together. It is a symbol of being together as a family and family on good and bad days. When we have something to celebrate or something to commiserate," Brouns said.
If approved, the geographical area within which "Limburgse vlaai" may be prepared and baked will be limited to the contiguous Belgian province of Limburg and the Dutch province of Limburg, which will be proven by the PGI logo on the label.
Join efforts
The fact that the application for recognition as a PGI is submitted jointly by two member states in itself is quite rare. The cross-border registration application was an initiative of the Royal Provincial Association of Bread and Pastry Bakers, Sugar Bakers and Ice Cream Makers of Limburg vzw and the Dutch Bread and Pastry Bakers Entrepreneurs Association.
Related News
"The bakers from both Limburgs are particularly proud and delighted that their baking and craftsmanship could receive a permanent form of recognition with the imminent 'Protected Geographical Indication'," said Peter Nulens, the project supervisor who submitted the dossier.
"After more than six years of preparing the dossier, we can hopefully finally put our money where our mouth is in 2023 and show off our pride in Limburg, to the whole of Europe and the world."