Has the sudden arrival of autumn, gloomy skies and heavy rain, dampened your mood? Brighten up, the weekend is around the corner! Whether you want to indulge in delicious food or look for gems at second-hand markets, Brussels will surely have something on offer for you in the coming days.
Eat, drink and be merry
EAT festival, Gare Maritime, Thursday 29 September to Sunday 2 October
Following 2021's dinner-focused edition, Eat Festival is back and better than ever this weekend, taking place in the unique Gare Maritime on the Tour & Taxis site. Over the four days, around 60 chefs and food craftsmen will bring you a taste of the best on offer in Brussels.
Look out for the 'Soeurs' stand for some delectable cheeses, experience the radical gastronomy of 'Barge' and top it all off at 'Life is Beautiful' for original and personal cocktails to wash down all the glorious food. Tickets cost €10 and include access for all four days, as well as other treats.
In the Dark, various locations, Thursday 29 September to Sunday 2 October
The energy crisis is affecting us all, including some of Brussels' most popular and unique dining spots. This weekend, various restaurants – from cosy corner restaurant Dillens in Saint-Gilles to high-end Italian eatery Racines in Ixelles – will turn off their gas and electricity to highlight the impact of the energy crisis on the hospitality sector.
From candle-light dinners to flame-cooked meals, this unique initiative is a great way to support your local joint. Find out more here.
Unique discoveries
Vide dressing, Grand Hospice de Bruxelles, Sunday 2 October
Who said a shopping day is bad for the planet? The positive impact of this garage sale is doubled as it also includes a donation drive for residents and carers of the Citizens' Platform for Refugee Support (BXLrefugees).
Fill up your own wardrobe ahead of the winter season while helping others to keep warm. More info here.
German cultural night, Schaerbeek Town Hall, Friday 30 September
Schaerbeek prides itself on welcoming people from all nationalities and this Friday will celebrate German culture with a Bavarian-themed music evening and the city's first Oktoberfest.
Pianist Jean Pierre Bacq, accompanied by several musicians, will use instruments to tell the history of German composers. The music will continue at the famous Brasserie de la Mule, the first brewery in the municipality, where the Oktoberfest season will be kicked off with a traditional Bavarian band. Admission is free and festivities start at 19:30.
Keep moving
Brussels Marathon, meet at Atomium, Sunday 2 October
After a two-year break, the internationally renowned Brussels Marathon will return this Sunday with a completely new route that starts under the Atomium and finishes on the running track of the nearby King Baudouin Stadium.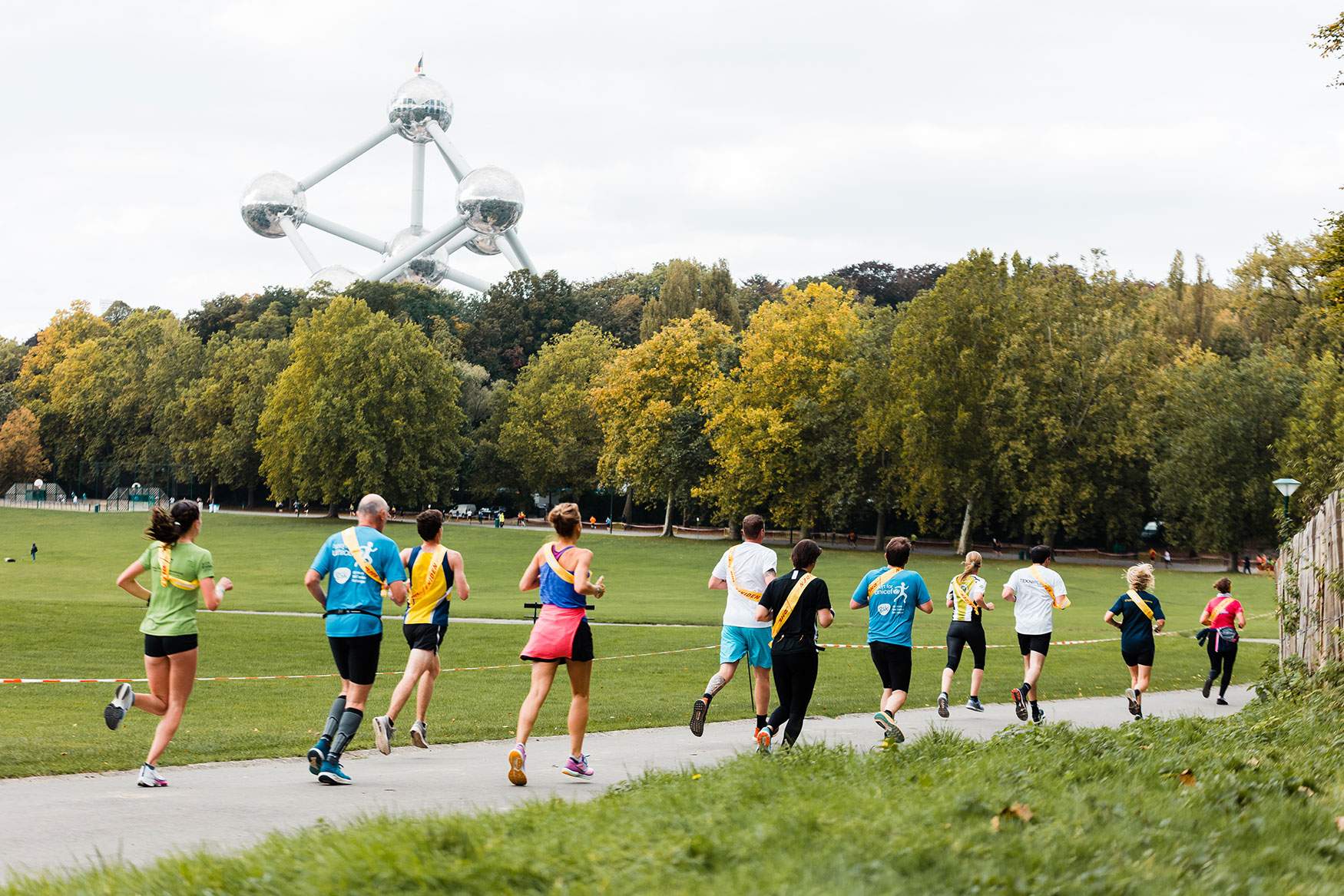 Aside from the full marathon (42 km), the event also includes a half marathon (21km), 10km and a kids run. The course is the ideal way to discover the heart of Europe, with a route that includes sights from the Royal Greenhouses and the Castle of Laeken to the canal pathway. More info here.
Further afield
AMOK Brugge, various locations in Bruges, Friday 30 September to Sunday 9 October
Over ten days, Bruges will become Belgium's cultural centre, becoming a point of convergence for music, words and performance. As is the case every year, this edition will kick off with the AMOKATHON, a dazzling (and free!) musical marathon at various Bruges venues in the city centre.
From a post-war disco and debates about mental health in prison to a poetic musical evening at the Stadsschouwburg accompanied by spiritual jazz, AMOK Festival has covered all fronts when it comes to showcasing the country's cultural scene. More info here.